The Family Tree of Ronald Mallinder
John Henry was the son of William Milns Mallinder and Sarah (Sally) Cook.
William Milns was born 21st January 1832 at Oldcotes, Blyth, Nottinghamshire. Sally Cook was born in 1837 at Grindley on Hill.
William Milns was christened 24th January 1832 in Blyth church, but his birthplace is recorded as being Oldcotes.
The family must have moved from Oldcotes to the centre of Blyth sometime before 1841 because the '41 census registers them as being in Blyth.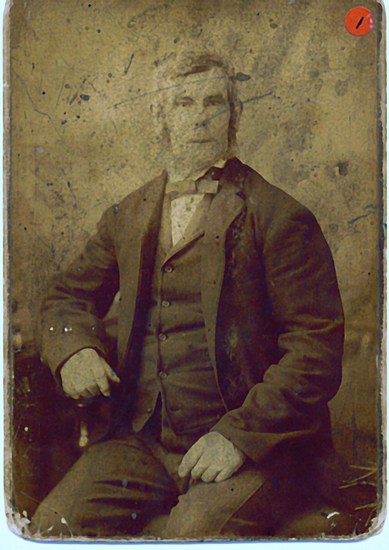 William Milns Mallinder
William and Sally married on February 22nd 1857 in Sheffield.
In 1871 they were living at 42 Chapel Street, Darnell, William was working as a coal miner. The 13 year old John Henry is also registered as a working coal miner.
William Milns was still a coal miner in 1881 but had moved to 5 Broad Oaks Lane, Attercliffe.
By 1891 he is a widower living with his daughter Clara at 16 Dolphin Street, but he is still working as a coal miner.
William Milns and Sarah Cook had eight children. They were:
John Henry, born October 21st 1857.
George, born September 25th 1859. George emigrated to the USA and his descendants live in Syracuse NY.
Herbert, born April 18th 1862. Herbert also emigrated to the USA. His descendants are Mary Nagel who lives in Florida and Bernie Mallinder who lives in Pittsburgh.
Mary, born August 29th 1864.
Elizabeth, born December 19th 1866.
Frances, born December 3rd 1868.
Florence, born April 20th 1871.
Clara ,born January 17th 1874.