PRESERVED & SPECIAL INTEREST
RAILWAY PHOTOGRAPHS
SHILLINGSTONE STATION 2010
For a brief history, please see the Shillingstone 2008 page.
Since my visit at the end of 2008, the volunteers have installed a length of track from just north of the main platform to about halfway along. This has enabled the diesel shunter to be moved from the bay platform to the new track. This, in turn, has allowed the shunter to move along the track, the first platform movement at the station since it closed in 1966!
The other major work is the rebuilding of the platform retaining wall from the halfway point to the southern end. When complete, the platform can be infilled and resurfaced.
These photos were taken on Sunday 14th February 2010.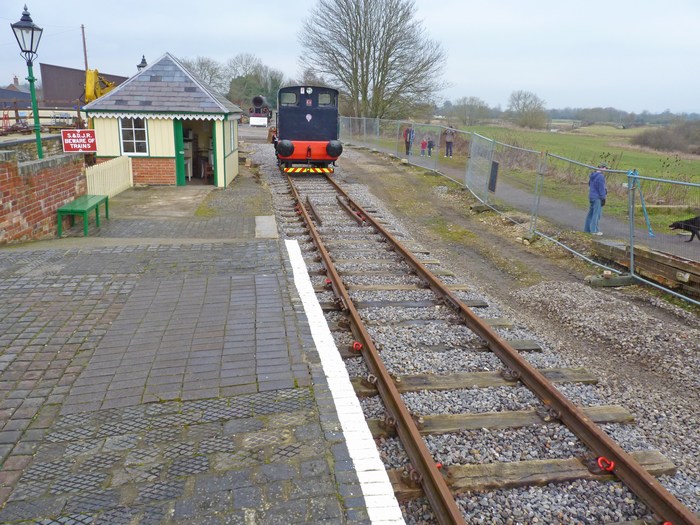 The diesel shunter at the north end of the newly-installed track.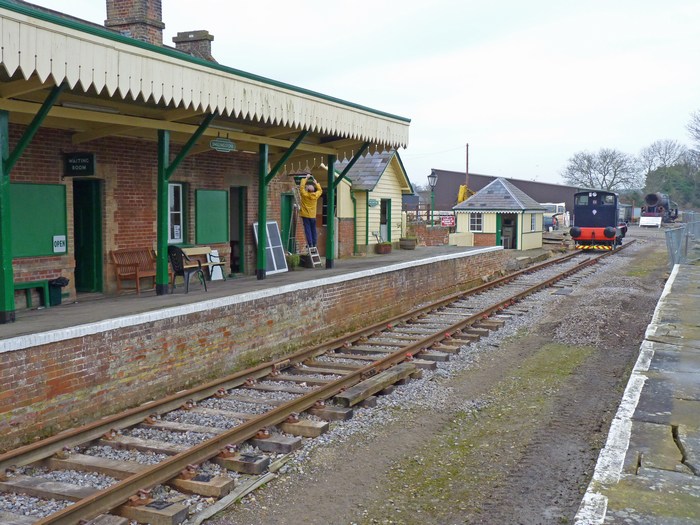 Close up of the main building, with the new track in front of the platform.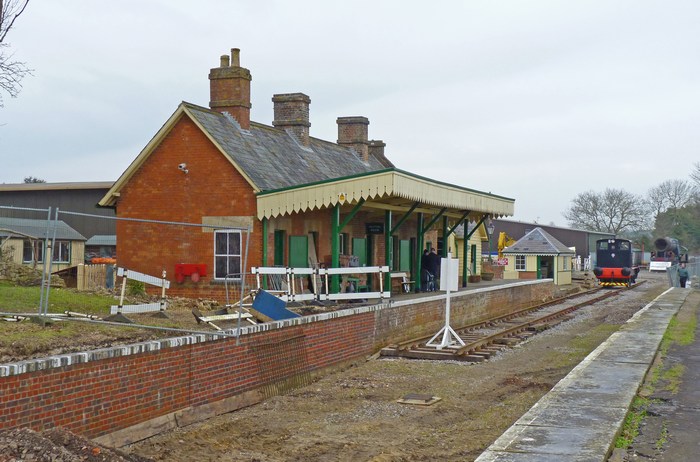 General view of the station building, showing the extent of the track, and the new platform retaining wall.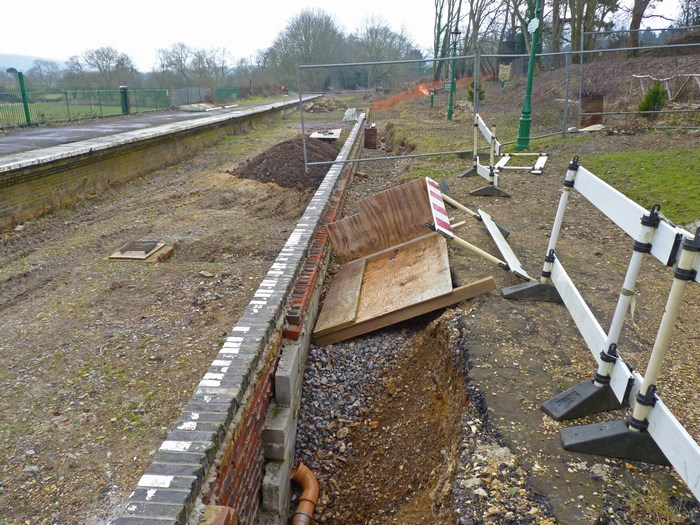 View of the new platform retaining wall, looking south.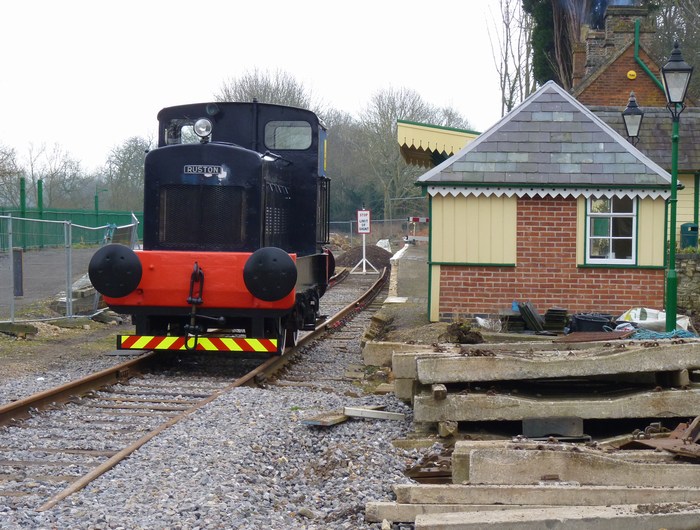 The diesel shunter on the new track.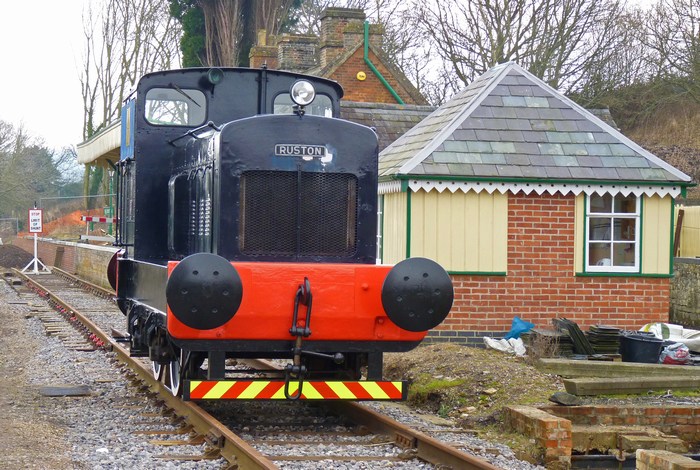 Close up of the diesel shunter.
Historical Photographs are on the Shillingstone Station website. Click here to view.
For more information about the Shillingstone Station Project, Click Here.
© Copyright M J Smith, 2010
No photographs to be reproduced elsewhere without permission.