PRESERVED & SPECIAL INTEREST
RAILWAY PHOTOGRAPHS
This line was built by the Lewes and East Grinstead Railway, and opened in 1882, with the operation of trains by the London, Brighton and South Coast Railway Company. It was closed by British Rail in 1958, after only 76 years.
The Bluebell Railway was formed shortly after closure, and the first Bluebell stream train ran in 1960, some seven years before steam locomotives disappeared from British Rail main lines!
The Bluebell Railway has gone from strength to strength during the following decades, and is now regarded as one of the foremost preserved railways in the Country. In 2013, the much-awaited extension from Kingscote to East Grinstead opened. This gives a direct link with Network Rail for both passengers and rolling stock transfers.
These photographs were taken on 6th April 2014.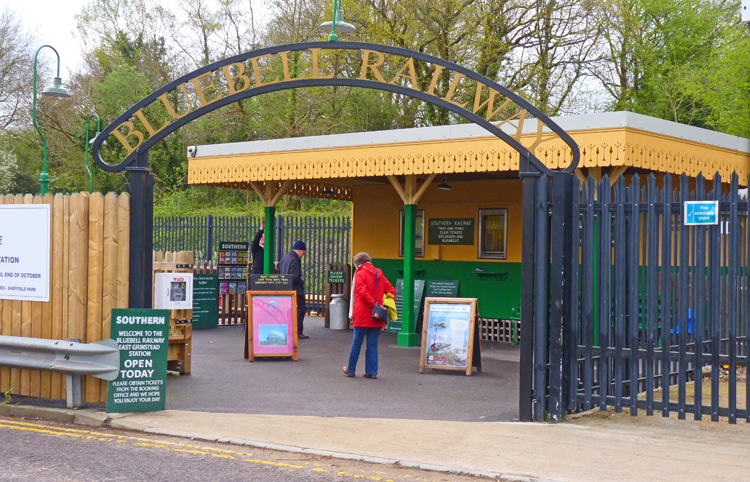 The entrance to the Bluebell Railway's East Grinstead Station.
This is situated a few hundred yards further on from the Network Rail station.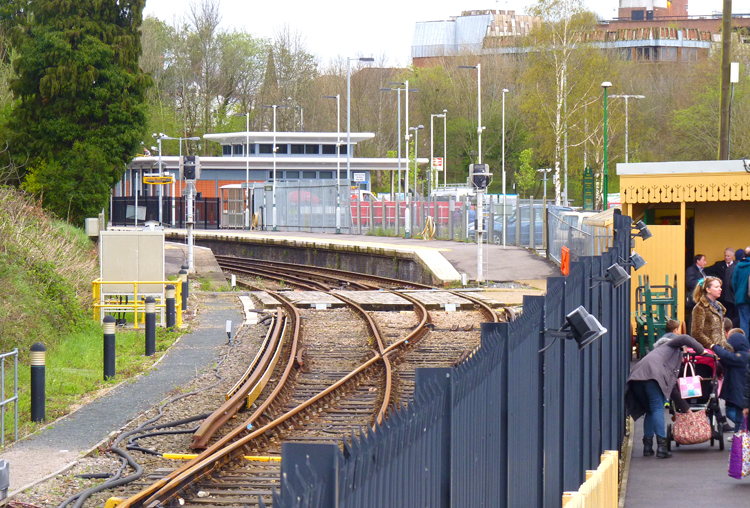 This view from the Bluebell Railway shows the proximity of the Network Rail station at East Grinstead.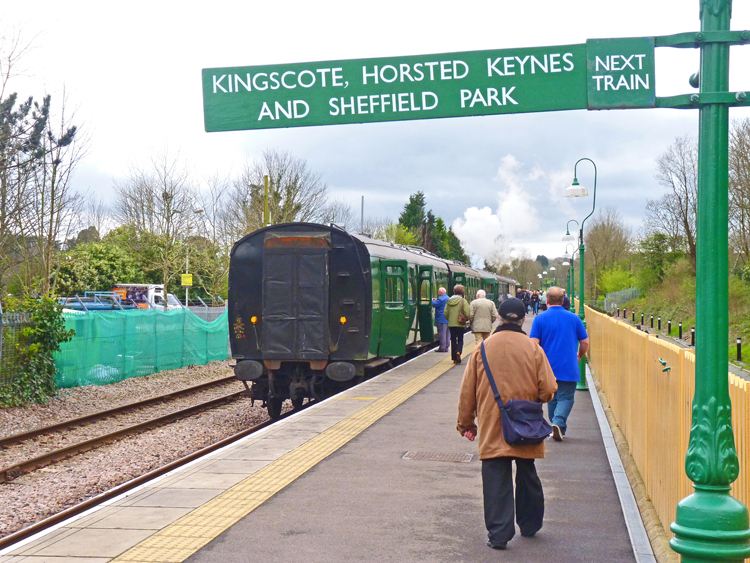 The single platform at East Grinstead has no shelter at present.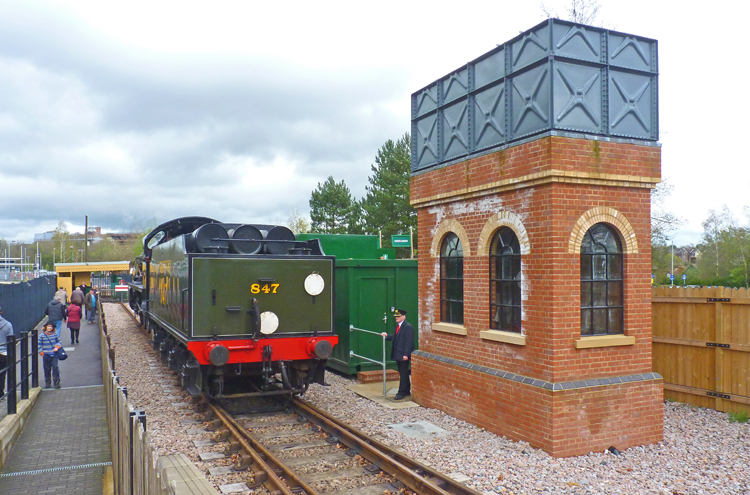 Locomotive 847 on the run round loop at East Grinstead.
847 is a 4-6-0 built by the Southern Railway at their Eastleigh works in 1936. She was taken into preservation in 1978.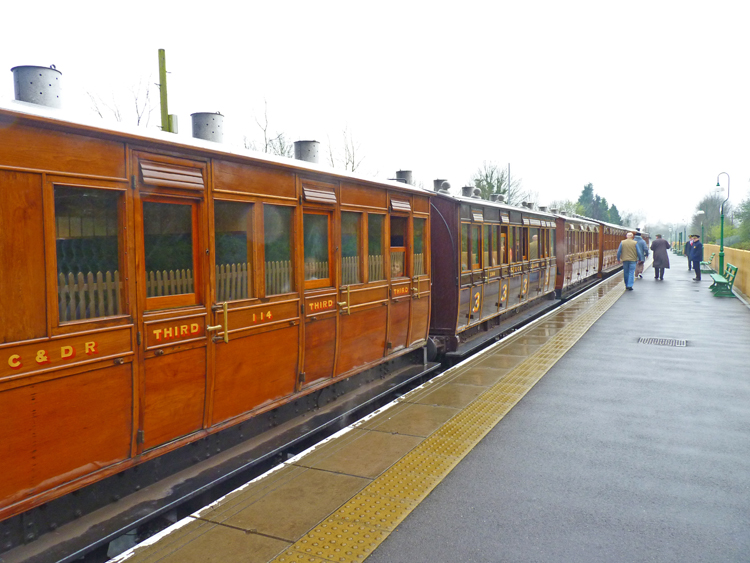 Vintage carriages at East Grinstead.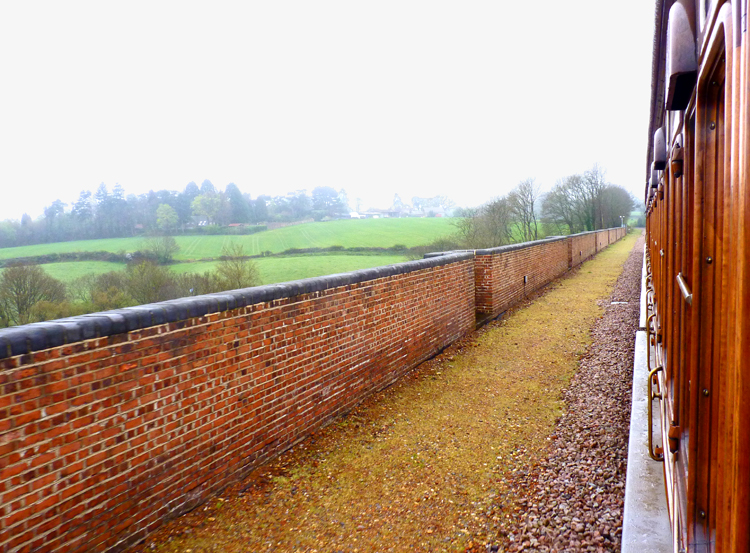 Crossing Imberhorne Viaduct. This is a Grade 2 listed structure, just south of East Grinstead. It was built as part of the Lewis and East Grinstead Railway in 1880. It is 700 feet (210 m) in length and has a maximum height of 90 feet (27 m). It was closed in 1958, but reopened in 2013, allowing Bluebell Railway trains to reach East Grinstead.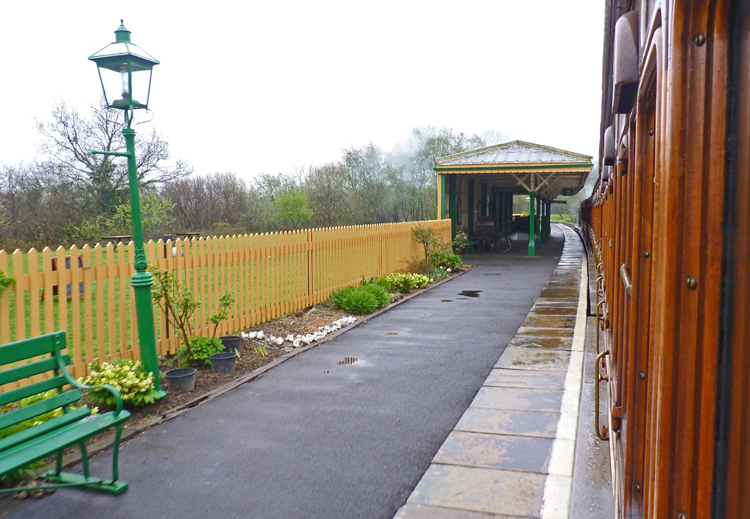 Kingscote was the northern terminus of the Bluebell until 2013, when the East Grinstead extension opened.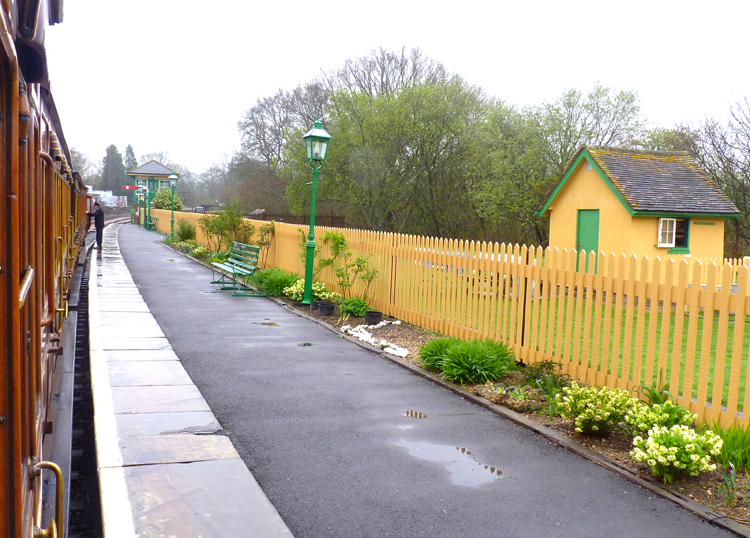 Kingscote down platform looking north.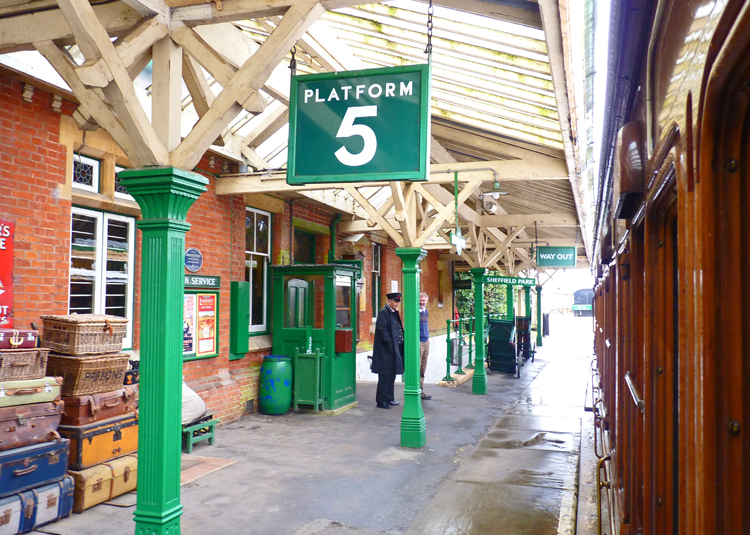 Horstead Keynes is maintained as a 1930s style Southern Railway station.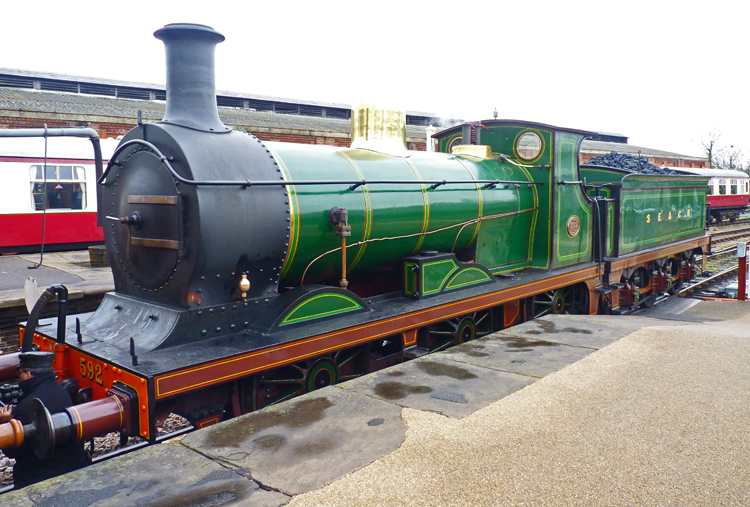 Locomotive 592 was built by the South East & Chatham Railway in 1902.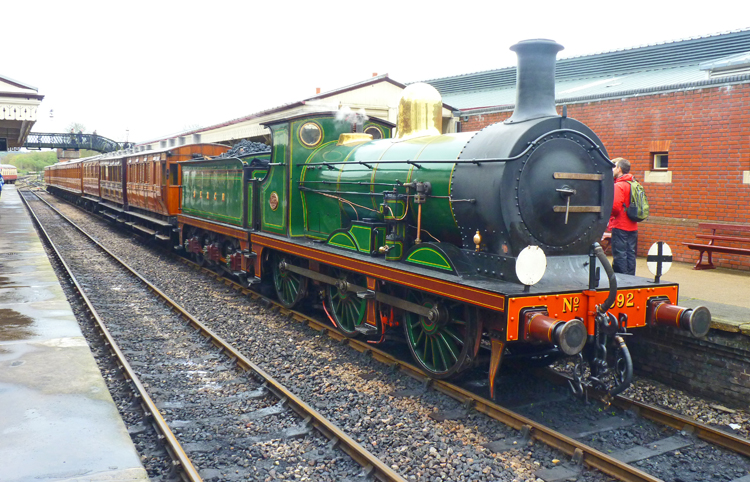 Locomotive 592 was built by the South East & Chatham Railway in 1902.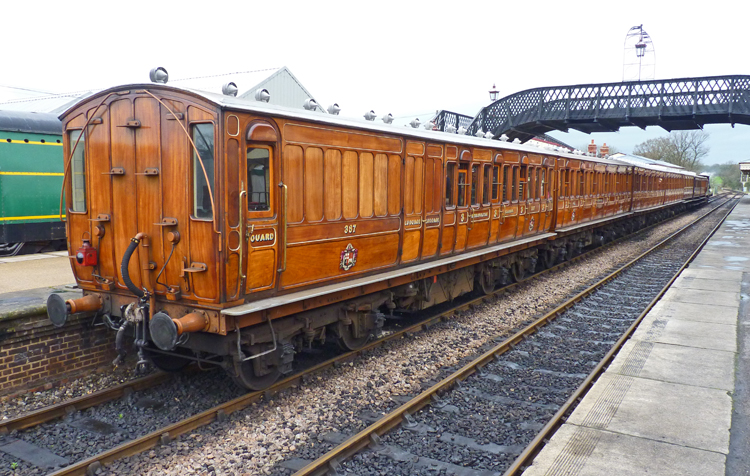 Vintage carriages at Sheffield Park.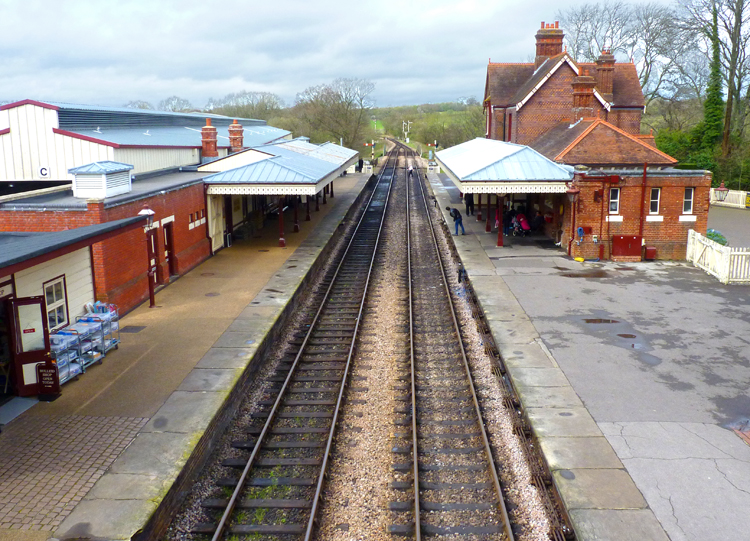 Sheffield Park station from the footbridge.
This is the southern terminus of the Bluebell Railway.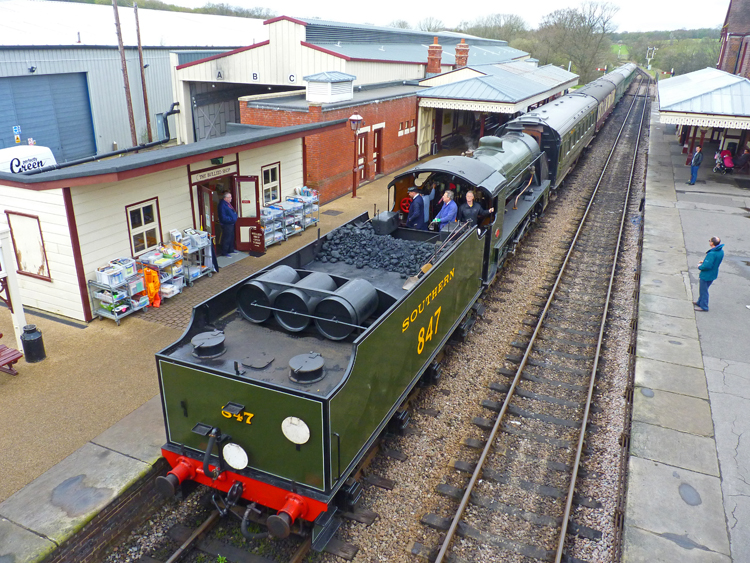 Locomotive 847 at Sheffield Park.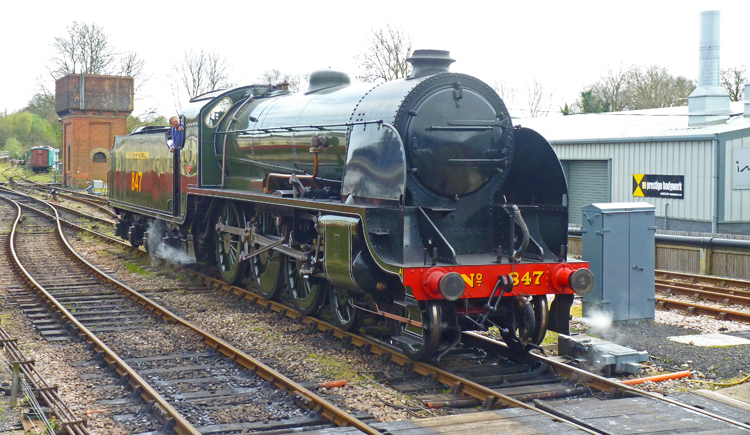 Another view of locomotive 847 at Sheffield Park.
847 is a 4-6-0 built by the Southern Railway at their Eastleigh works in 1936.
SHEFFIELD PARK ENGINE SHEDS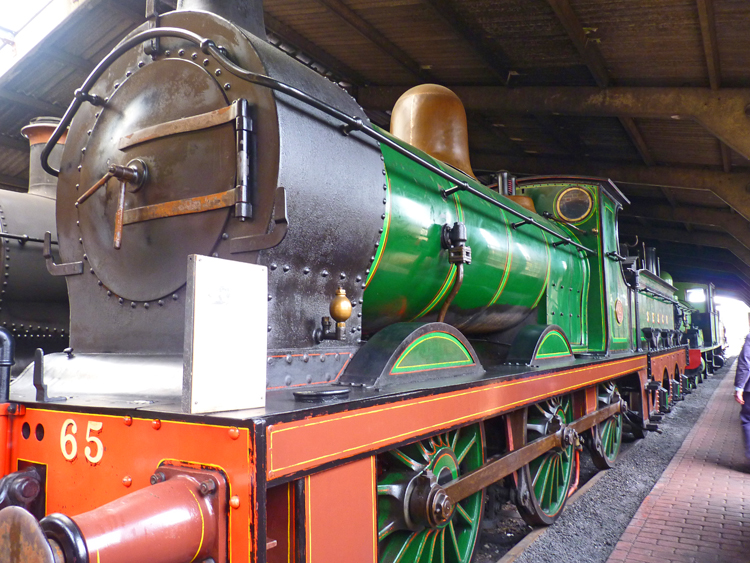 Locomotive 65 is an 0-6-0, built by the South East & Chatham Railway at their Ashford works in 1896.
At the time the photograph was taken, she was on static display only.
LBSCR Stroudley Terrier, No.55 "Stepney" was built in 1875 at Brighton.
The Terriers were ideally suited to working on lightly laid Branch lines, and "Stepney" was particularly
associated with the Hayling Island branch, until sold to the Bluebell Railway in May 1960 as their first locomotive.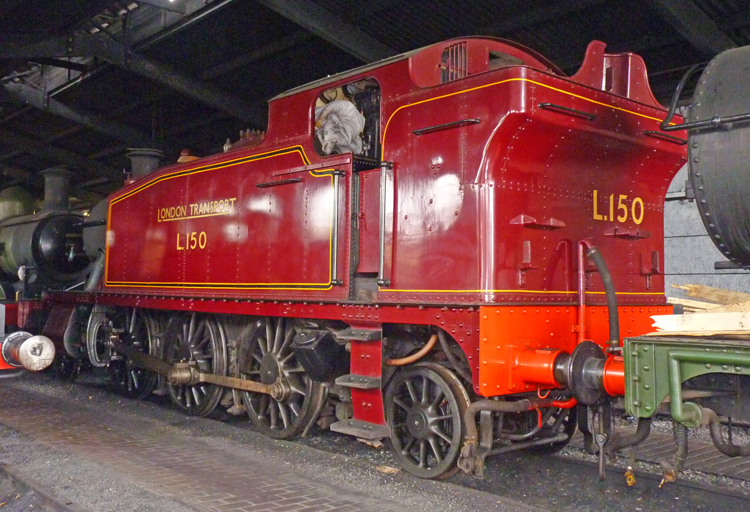 This is a 2-6-2T built by the GWR at Swindon in 1927. In May 2013, at the request of London Underground, the locomotive was repainted LT red and numbered L.150, to commemorate the 150th anniversary of the Metropolitan line. Between 25-27 May it operated special trains between Harrow-on-the-Hill and Amersham, along with Met 1. She was on loan to the Bluebell for the summer of 2014.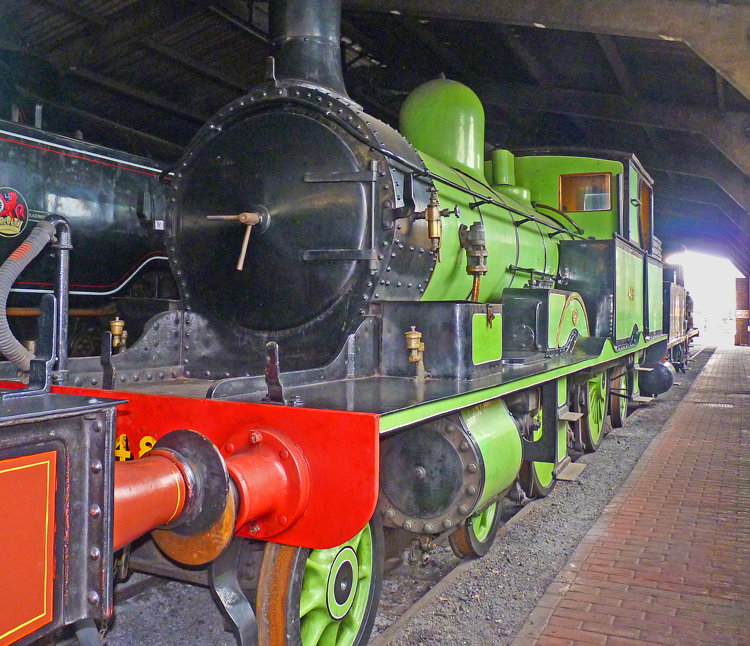 This is LSWR Adams Radial Tank No.488. The 4-4-2T was built in 1885 and was last operational in 1990.
She is currently on static display awaiting major boiler work.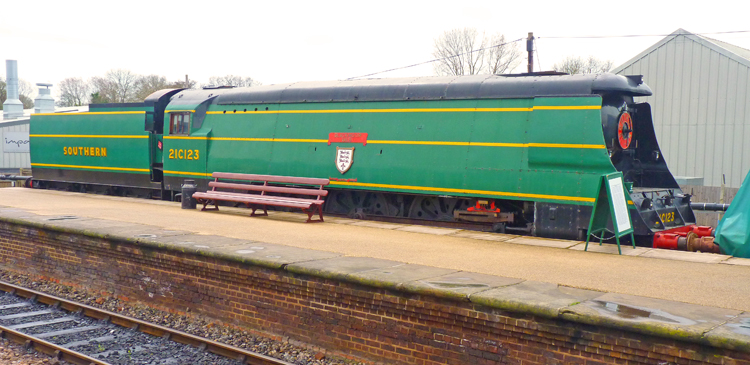 Southern Railway's Bulleid Light Pacific, "Blackmoor Vale" was built in 1946 at Brighton works.
The 4-6-2 loco was withdrawn by BR in 1967, and went straight to preservation at Longmoor Military Railway.
It is owned by the Bulleid Society, and having ceased operating in 2008 is awaiting major overhaul and boiler work.
© Copyright M J Smith, 2014
No photographs to be reproduced elsewhere without permission.