PRESERVED & SPECIAL INTEREST
RAILWAY PHOTOGRAPHS
This line was built by the Lewes and East Grinstead Railway and opened in 1882, with the operation of trains by the London, Brighton and South Coast Railway Company. It was closed by British Rail in 1958.
The Bluebell Railway was formed soon afterwards, and the first Bluebell stream train ran in 1960, seven years before steam disappeared from British Rail main lines!
The Bluebell Railway has gone from strength to strength during the decades that followed, and is now one of the foremost preserved railways in the Country. It currently runs for nine miles from Sheffield Park via Horsted Keynes to Kingscote, although plans to extend to East Grinstead are well advanced.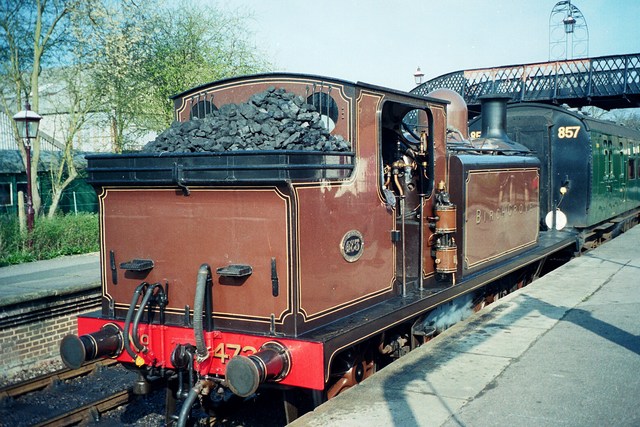 0-6-2T Locomotive 473 "Birch Grove" at Sheffield Park.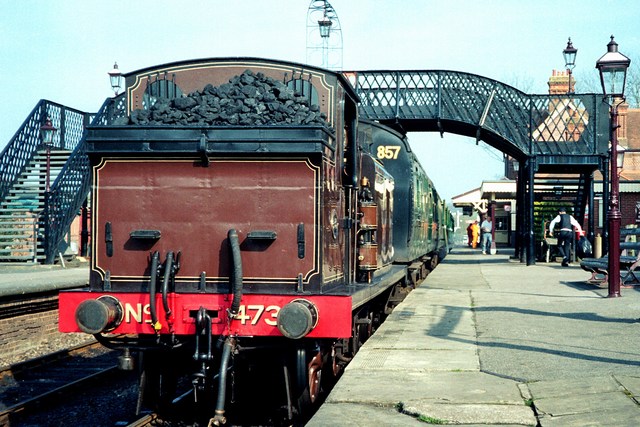 473 was built at Brighton in 1898 for the London Brighton & South Coast Railway.
She was preserved in 1962, and restored by the Bluebell Railway.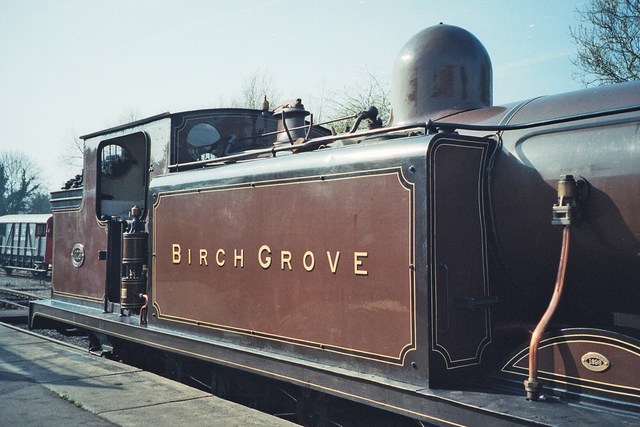 In 2005 she was painted in black BR livery and given her BR number 32473.
See here for picture in British Rail black livery.
In 2010 she was repainted in Southern Olive Green livery. See here.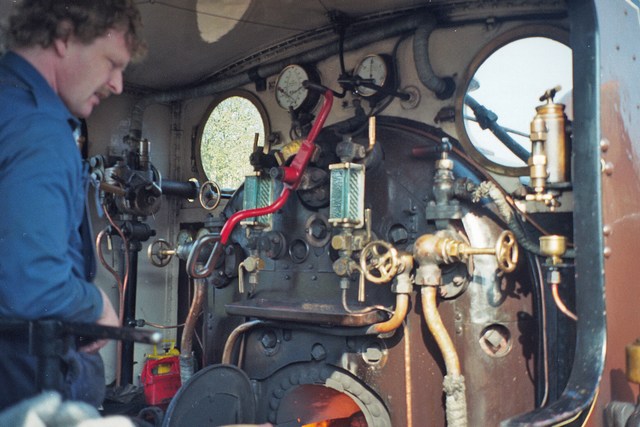 At the controls of "Birch Grove".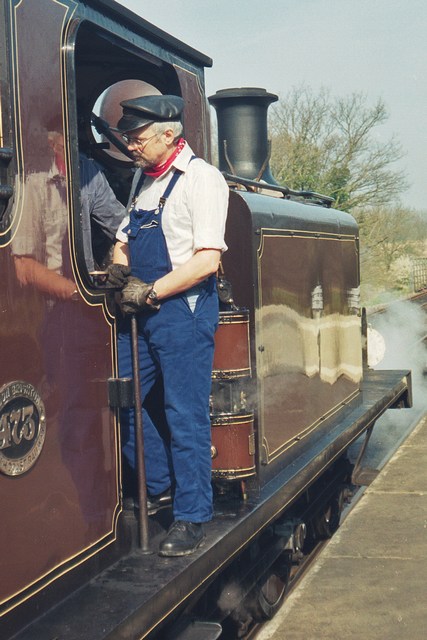 Almost ready to take the first train of the day.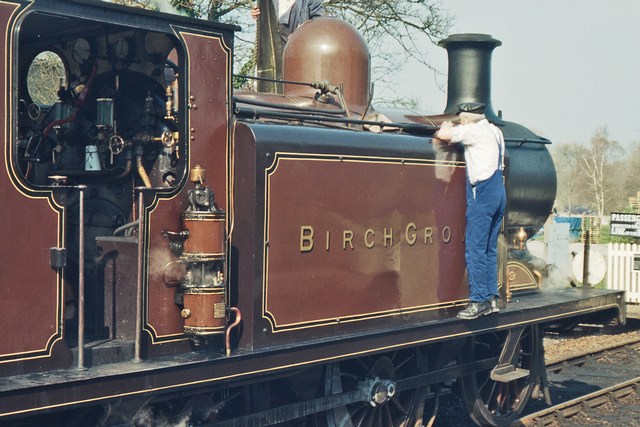 Last minute checks.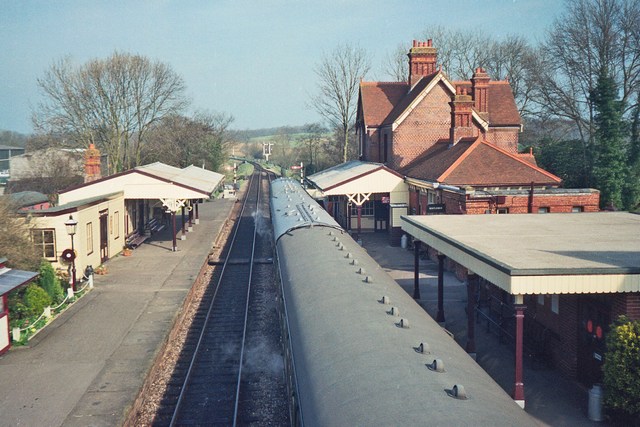 Sheffield Park station from the footbridge.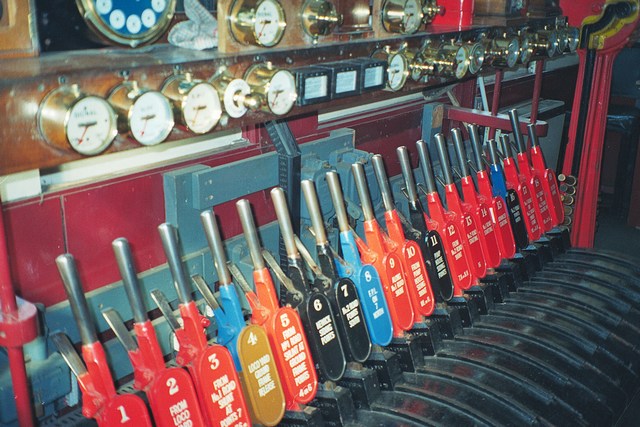 The signal box is well restored.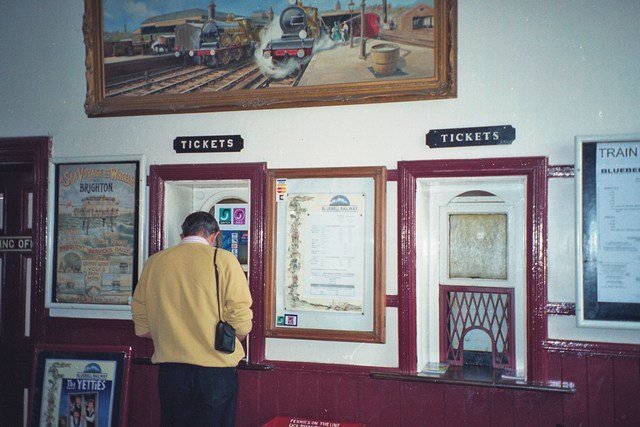 Booking office at Sheffield Park.


The railway maintains Sheffield Park as a Victorian railway station.
(Horsted Keynes is in a 1930s guise, and Kingscote is based on the 1950s).

SHEFFIELD PARK ENGINE SHEDS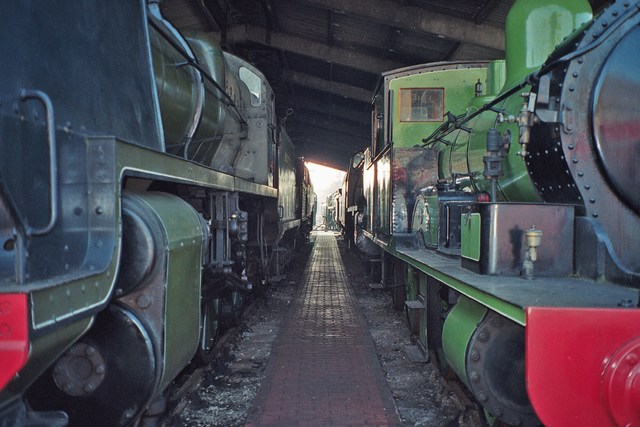 View through the shed.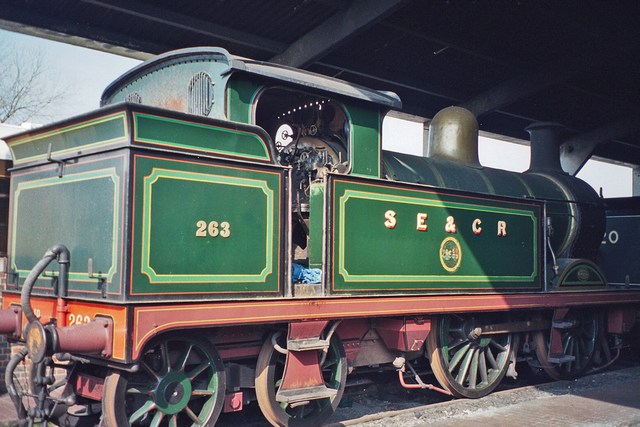 263 0-4-4T was built at Ashford in 1905 by the South East & Chatham Railway.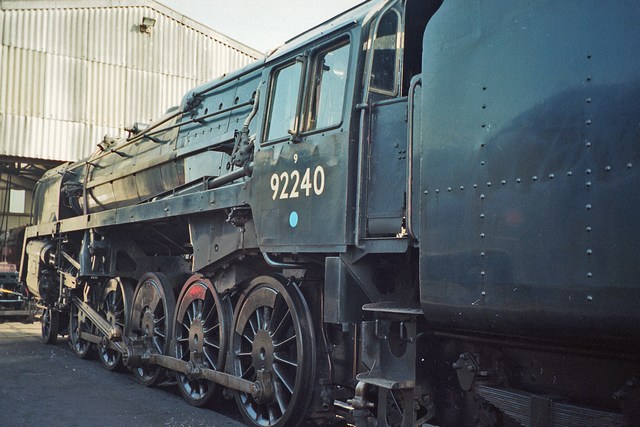 92240 2-10-0 was built at Crewe in 1958 by British Railways.
(It last operated in November 2002, and is now in sidings at Horsted Keynes awaiting major overhaul.)
HORSTED KEYNES STATION PLATFORMS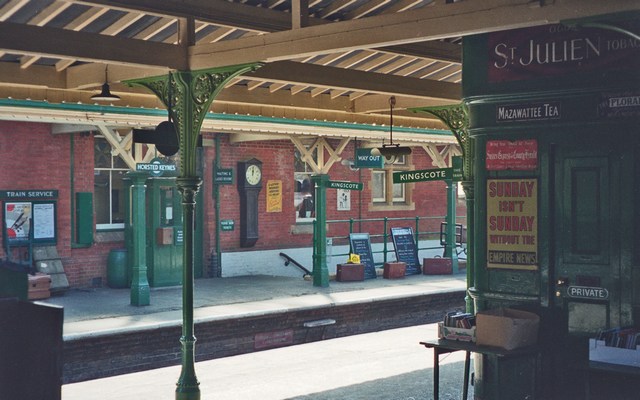 View of Horsted Keynes platforms.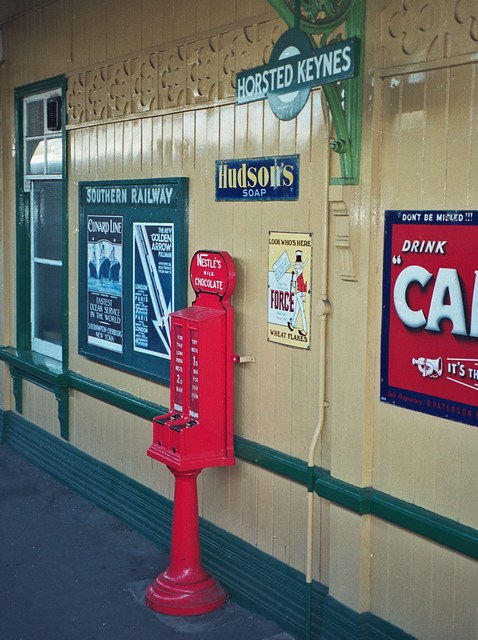 Maintained as a 1930s-style station, there are period items on the platform.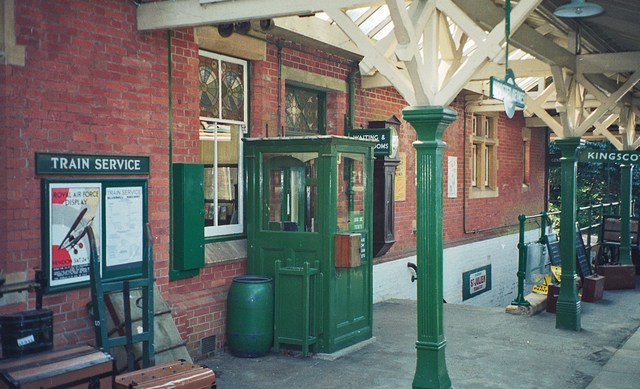 A view of platform 5.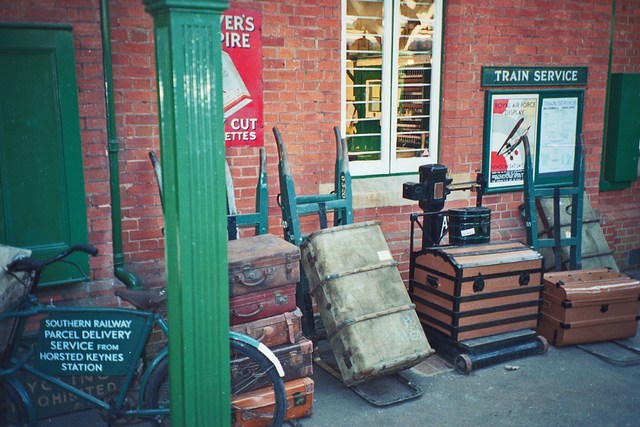 More authentic paraphernalia on the platform.
KINGSCOTE STATION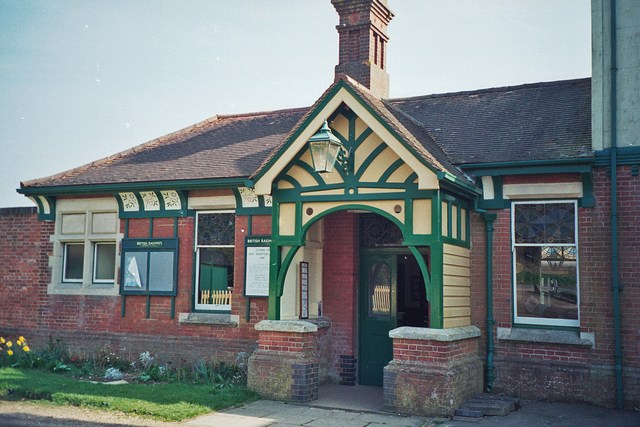 This is the current terminus of the line.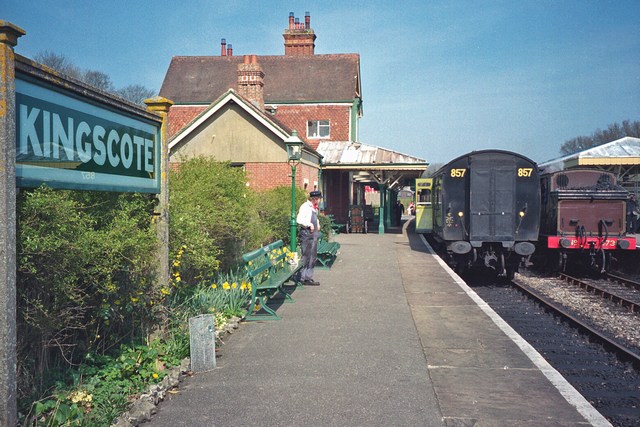 It is a true rural station, maintained in 1950s style.
© Copyright M J Smith, 1999-2008
No photographs to be reproduced elsewhere without permission.