PRESERVED & SPECIAL INTEREST
RAILWAY PHOTOGRAPHS
WEST SOMERSET RAILWAY 2002
The West Somerset Railway opened in two sections, first from Taunton to the port of Watchet in 1862, thence the extension to Minehead in 1874. The branch was absorbed into the Great Western Railway in 1897. With goods and holiday passenger traffic, the branch flourished during the first half of the 20th century. But with falling trade during the 1950s and 1960s, the line was closed down in 1971.
The new West Somerset Railway reopened the line between Minehead and Blue Anchor in 1976, reaching Bishops Lydeard in 1979. Today, the 20-mile long line is one of the premier preserved railways in the Country. It maintains workshops at both Bishops Lydeard and Minehead.
These photos were taken in August 2002 on a Steam Gala Weekend.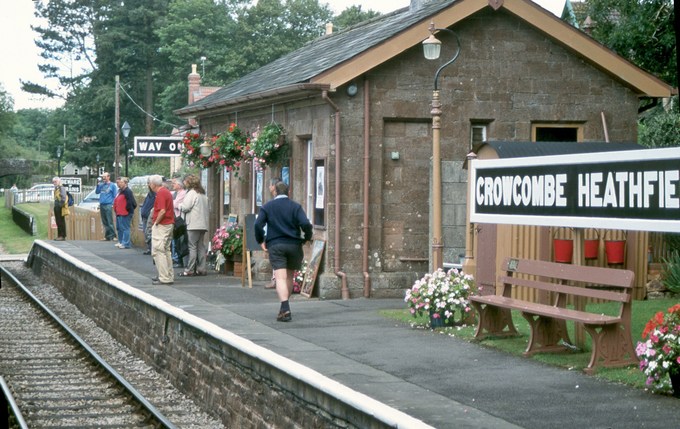 Crowcombe Heathfield is the first stop after Bishops Lydeard, heading towards Minehead.
The station building seen here was built in the 1860s, and has been popular with film crews over recent years.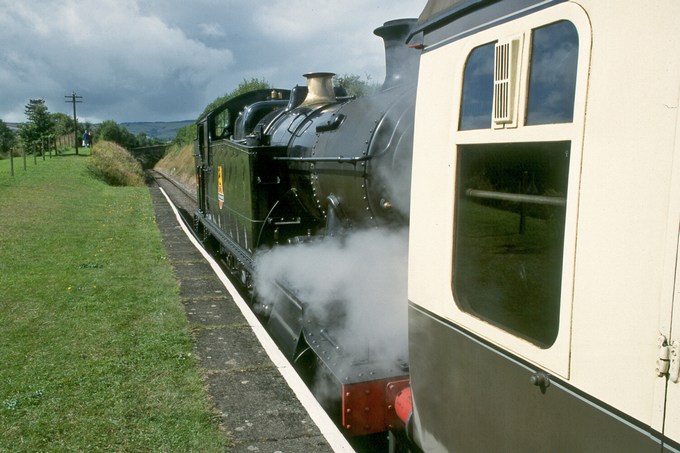 Locomotive 5224 leaving Washford with a train of BR mk 1 coaches for Minehead.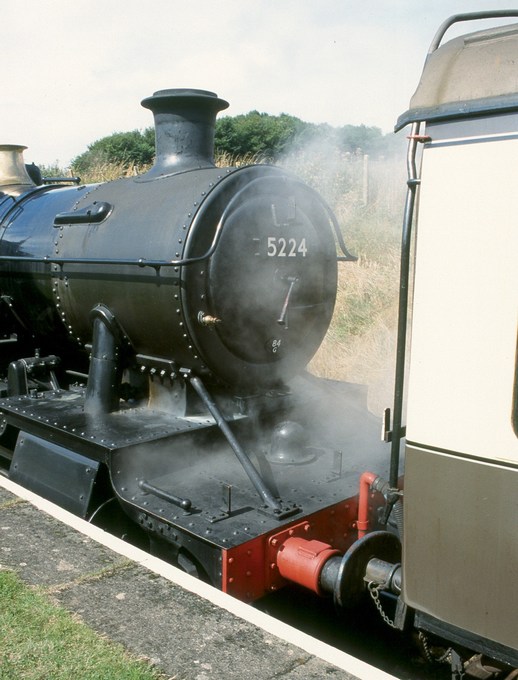 5224 was built by the Great Western Railway in 1924 at the Swindon works.
She was first preserved in 1978 and at present is on the North Yorkshire Moors Railway.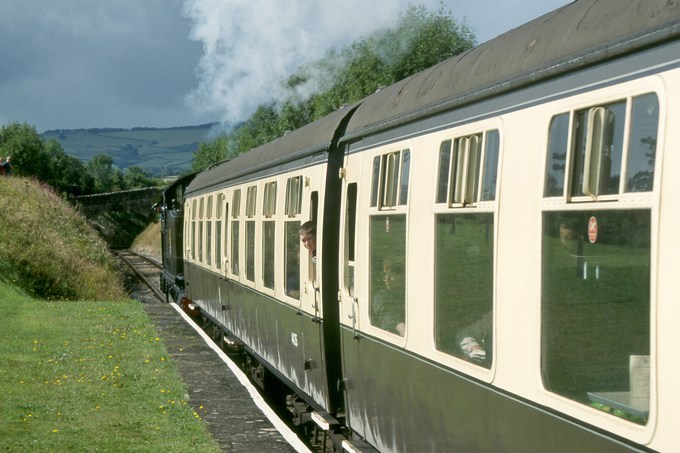 5224 with the Minehead train pulls out of Washford.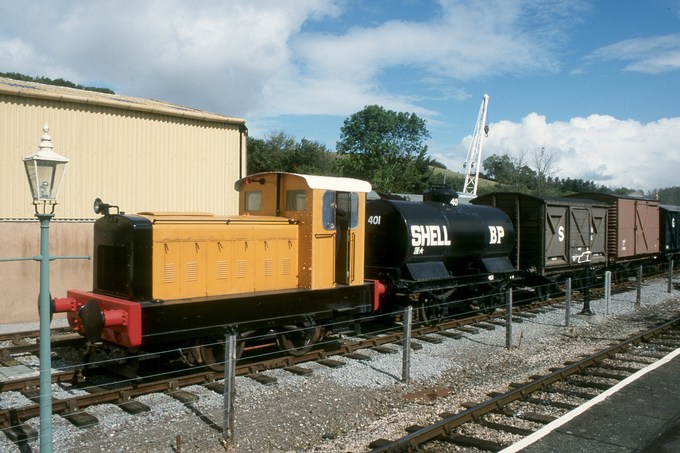 Washford is the venue for shunting demonstrations on Steam Gala days.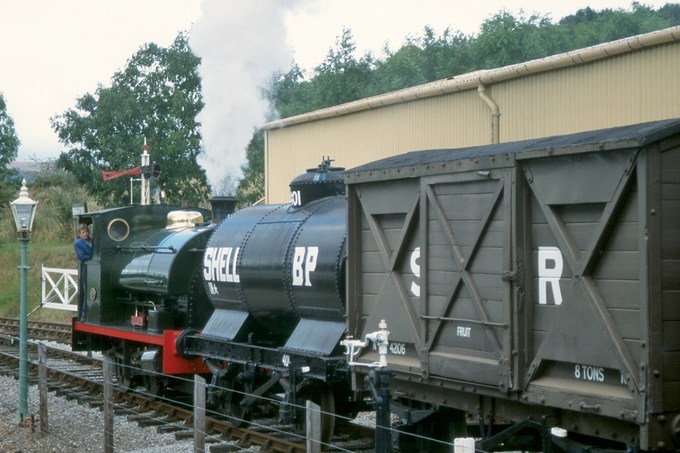 0-4-0

ST 1788 "Kilmersdon" on shunting duty at Washford in August 2002.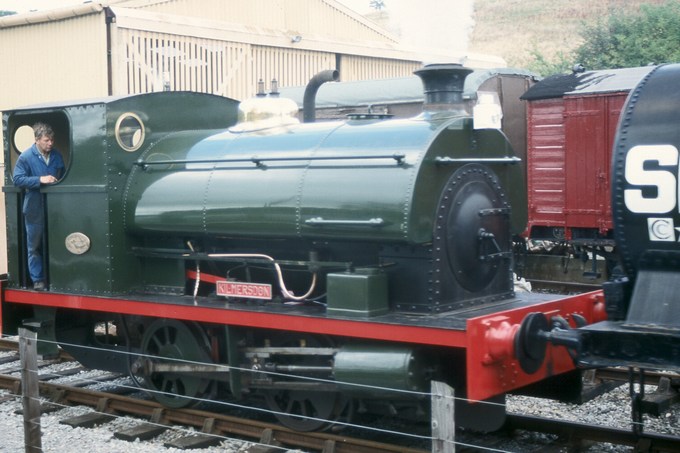 1788 "Kilmersdon" was built by Peckett & Sons of Bristol in 1929.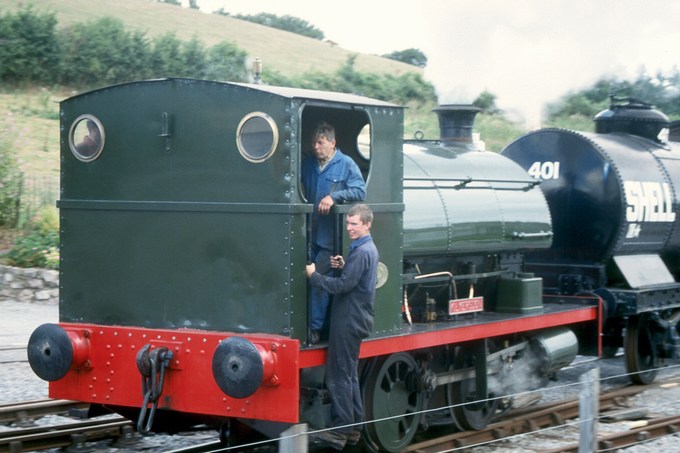 "Kilmersdon" still moving the wagons around.
The signal box at Washford has been impressively restored.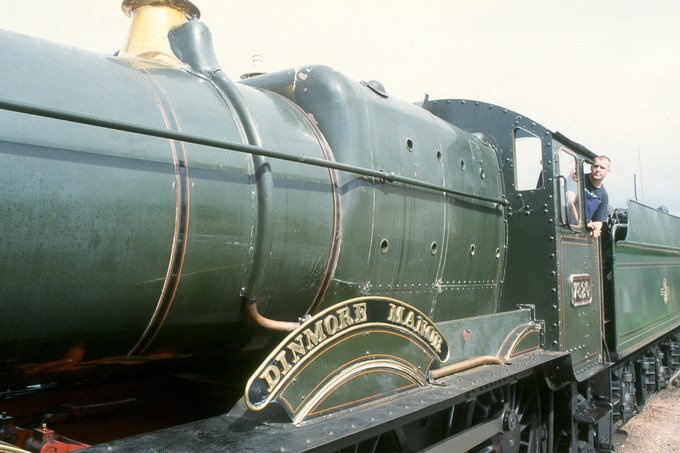 7820 Dinmore Manor with a train for Minehead.
She was built at Swindon in 1950 for use on the Western Region of BR.
Scrapped by BR in 1966, she was purchased and restored, finally returning to steam again in 1995.
She is owned by Dinmore Manor Locomotive Limited, and in 2008 began extensive overhaul after 9 years on the WSR.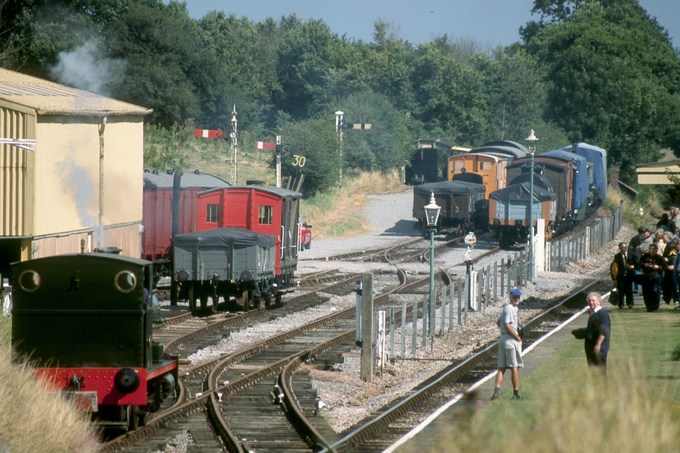 The goods yard at Washford on Steam Gala weekend, August 2002.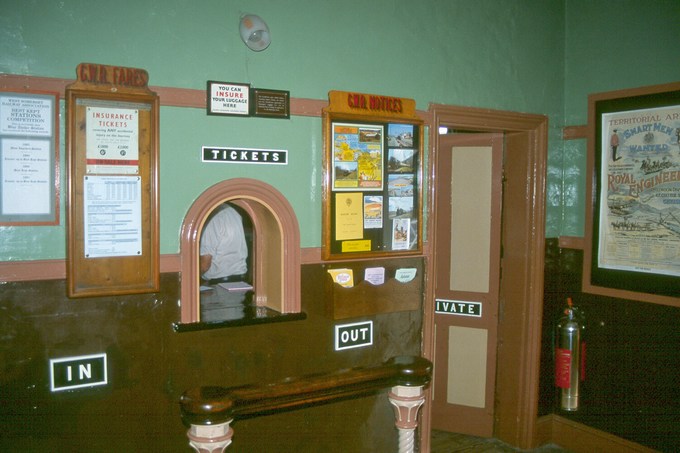 The Victorian splendour of Washford Station's booking hall.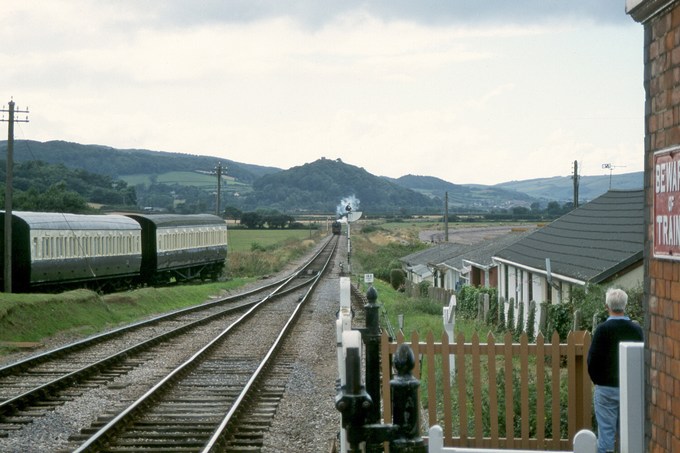 Train approaching Blue Anchor Station.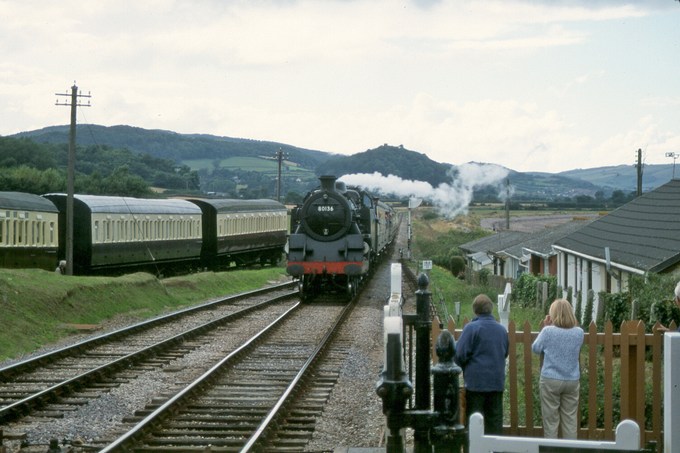 Getting closer!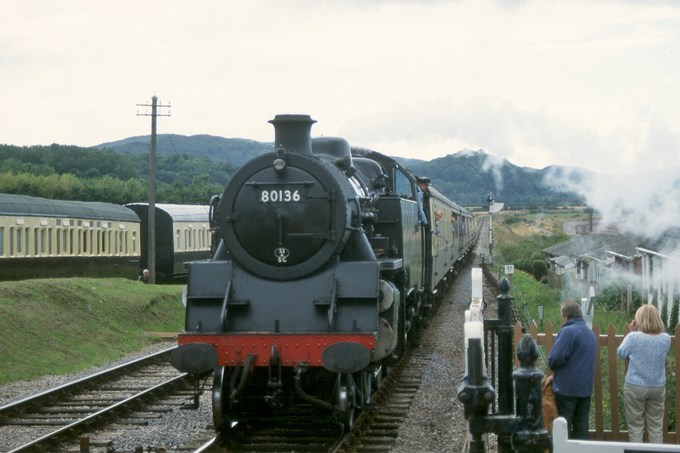 80136 is a British Railways Standard Class 4 Tank Locomotive, built at Brighton in 1956.
She was first preserved in 1979.
Sister loco
80104 is on the Swanage Railway. See picture here.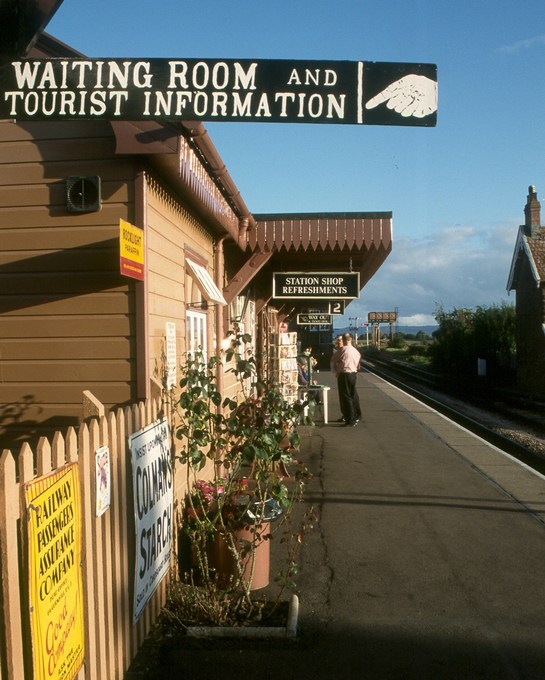 Evening comes to Bishops Lydeard station.
© Copyright M J Smith, 2002-2008
No photographs to be reproduced elsewhere without permission.