2008 visit to Swanage, Harmans Cross and Corfe Castle Stations.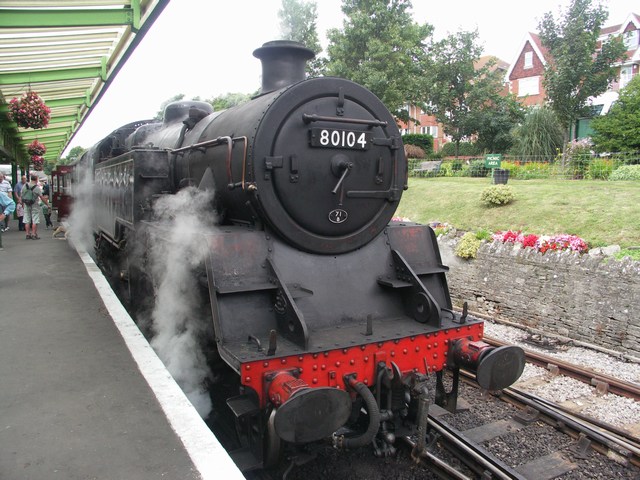 80104 arriving at Swanage Station.
80104 is a British Railways Standard Class 4 Tank Locomotive, built at Brighton in 1955.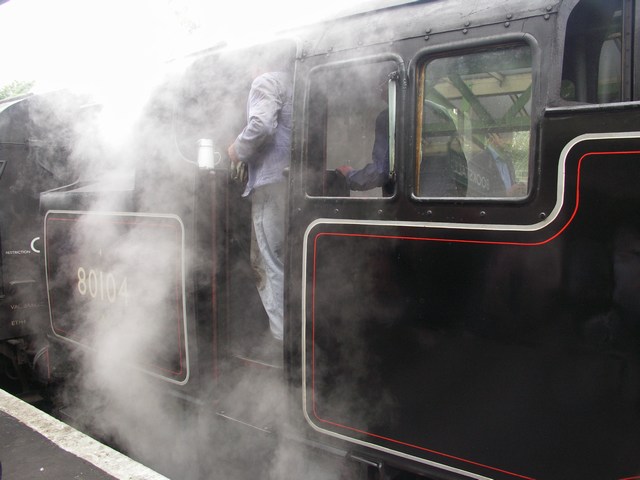 Locomotive engineer with his tea jug at the ready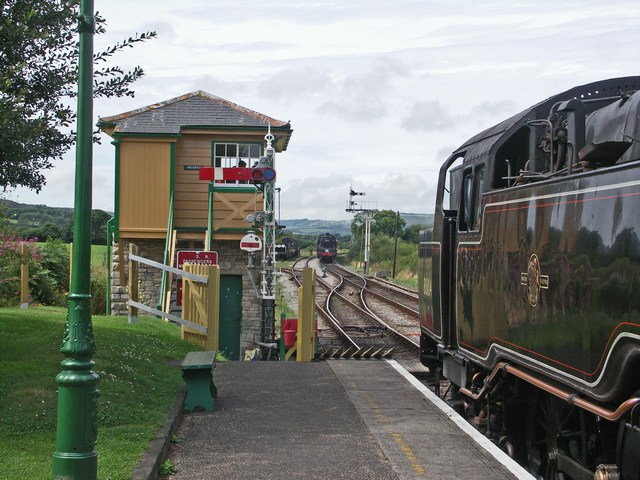 Harmans Cross "up" platform and Signal Box.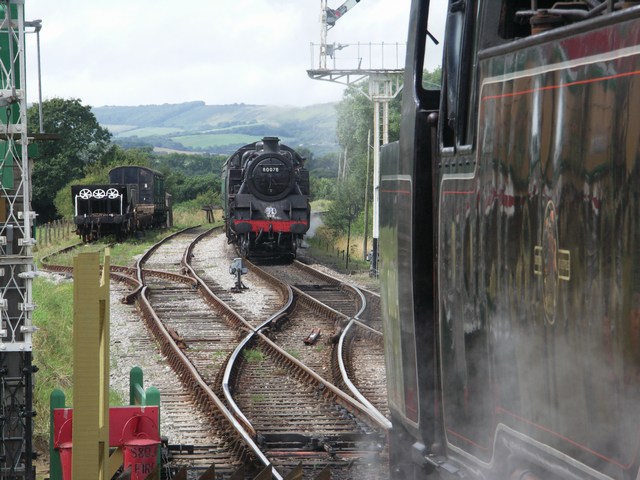 Waiting for sister loco, 80078, before entering the single track section towards Corfe Castle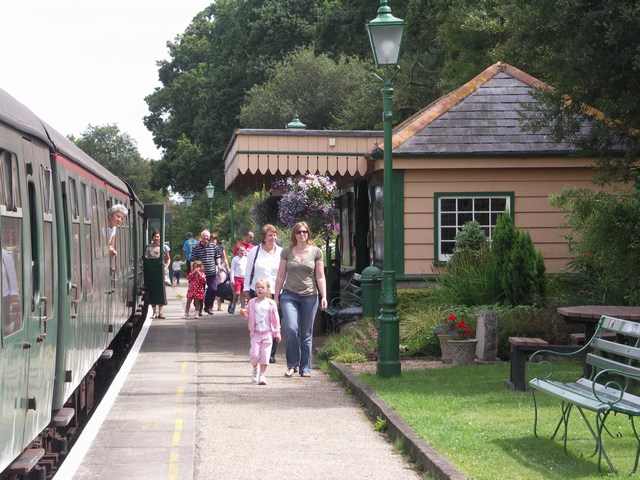 Harmans Cross Station. This station never existed originally.
It has been constructed by Swanage Railway from materials gathered from other former stations.
Authentic-looking station name plate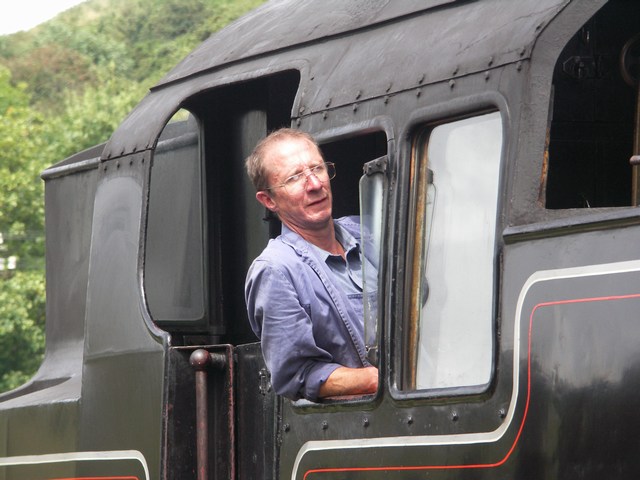 Waiting for the green flag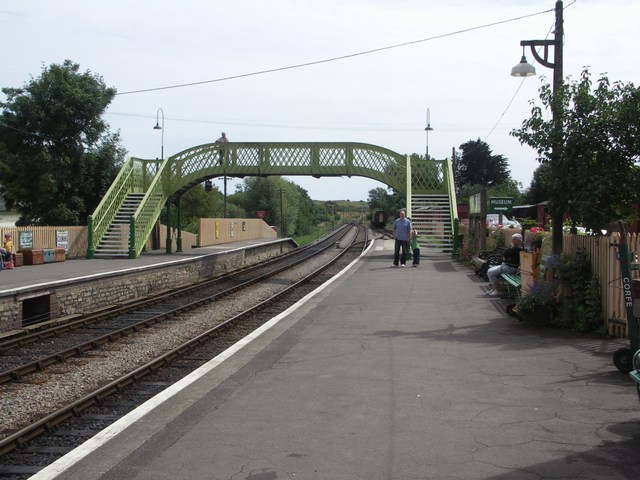 "Up" platform at Corfe Castle Station, looking towards Swanage.
The foot bridge was officially opened on 28th April 2007,
and had originally been at Merton Park Station in south west London.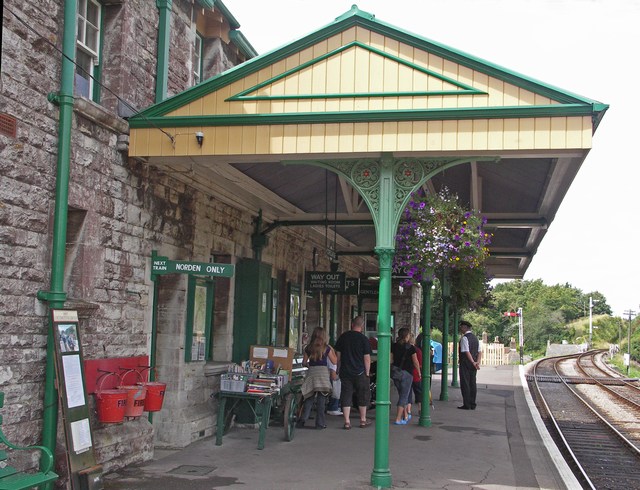 Corfe Castle "up" platform looking towards Norden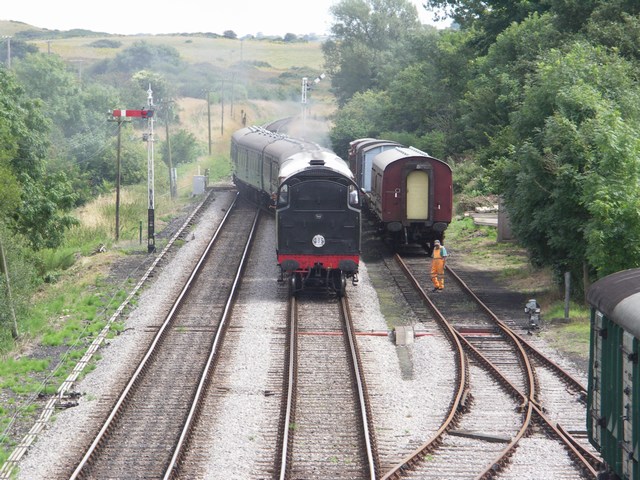 Train transferring to the "up" line as it arrives at Corfe Castle Station.
Corfe Castle Station from the foot bridge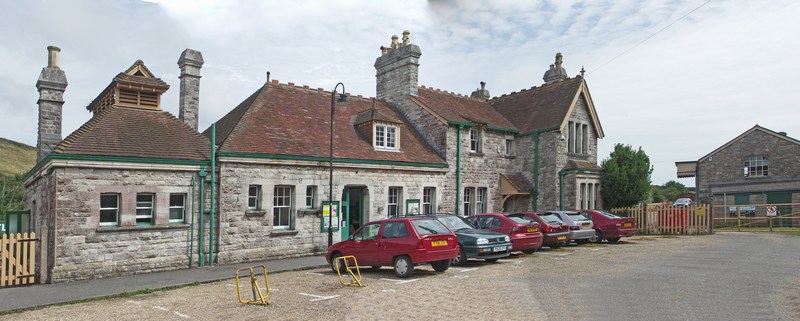 Corfe Castle Station and forecourt
© Copyright M J Smith, 2008
No photographs to be reproduced elsewhere without permission.