PRESERVED & SPECIAL INTEREST
RAILWAY PHOTOGRAPHS
KENT & EAST SUSSEX RAILWAY 1999
This line first opened in 1900 after a series of aborted attempts. It was always a rural line with few passenger and goods opportunities. Passenger numbers declined dramatically after the war, and the line was closed for regular passenger services in 1954. Some special services continued in the Kentish hop-picking seasons, but the line finally closed completely in 1961.
The line from Tenterden to Bodiam was acquired by the preservation trust in 1973. The preserved line was opened in stages, the first section at Tenterden in 1974. An extension to Northiam came in 1990, and finally Bodiam was reached in 2000, making a very respectable 10½ mile long journey.
A detailed history is available here.
These photos were taken at Easter 1999, during a mini holiday in Sussex.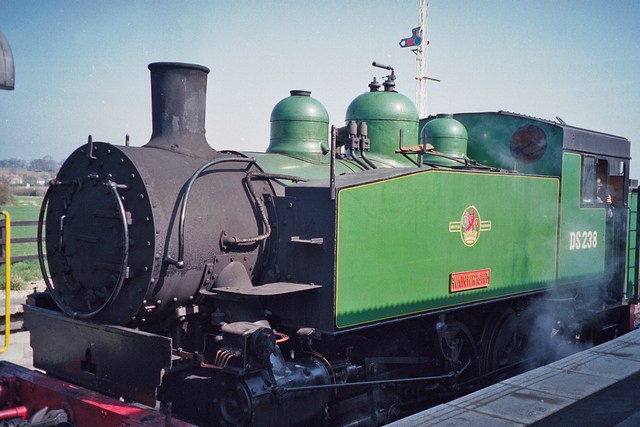 DS 238 0-6-0T locomotive "Wainwright" waiting at Northiam Station.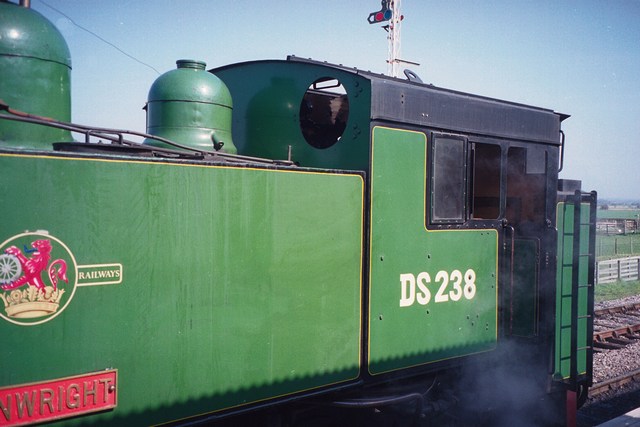 DS 238 was built in 1943 at the Vulcan Iron Works, Pennsylvania, USA.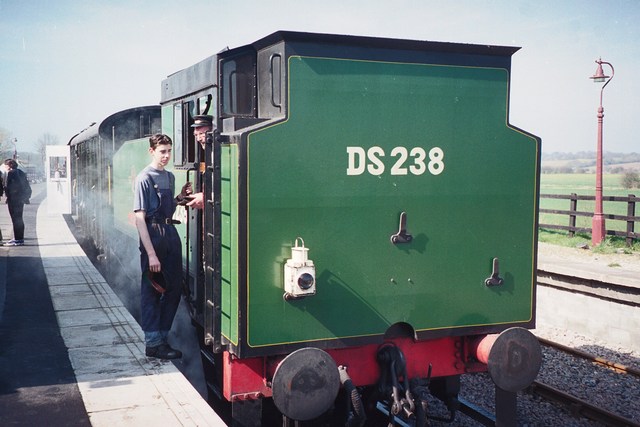 DS 238 is one of many locos of this class which were brought to the UK by the US Army during WWII.
After the war, several saw shunting service with the Southern Railway and at Southampton Docks.
More details on the K & ESR web page.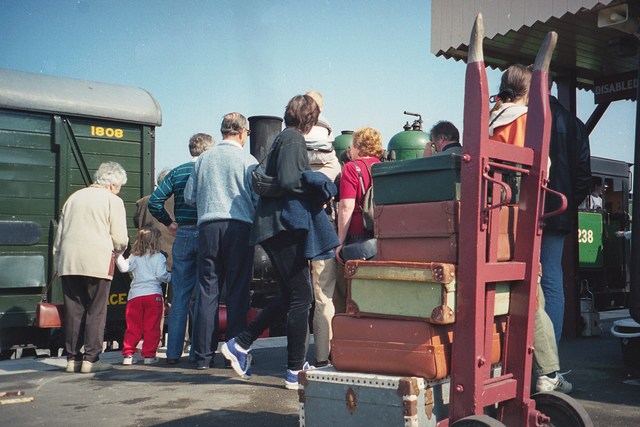 Visitors are getting excited at the impending departure of the train.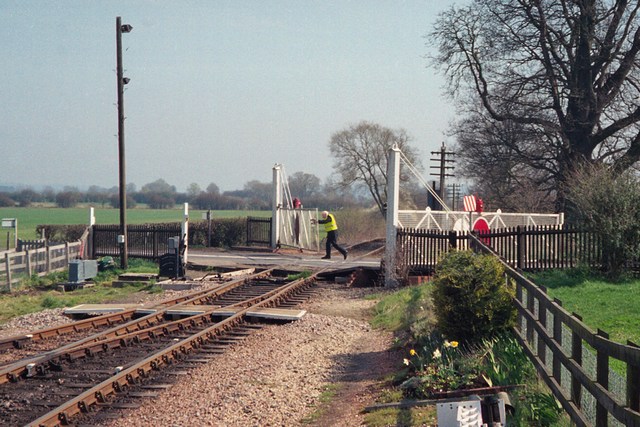 A railway volunteer manually operating the level crossing gates at Northiam Station.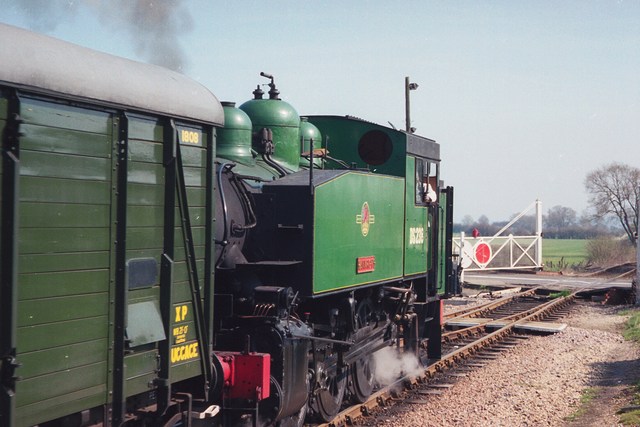 DS 238 departs Northiam for Tenterden.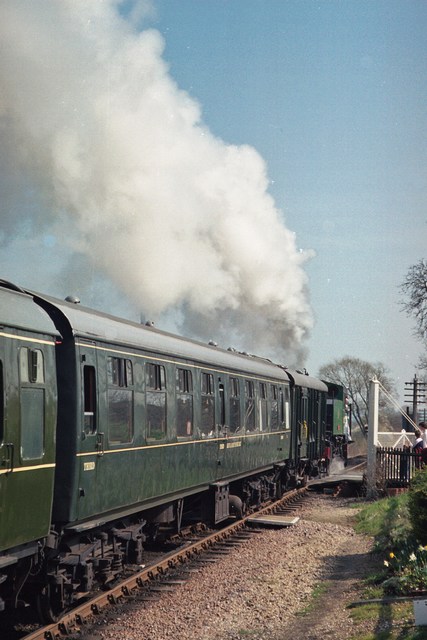 Plenty of steam and smoke as she gets under way.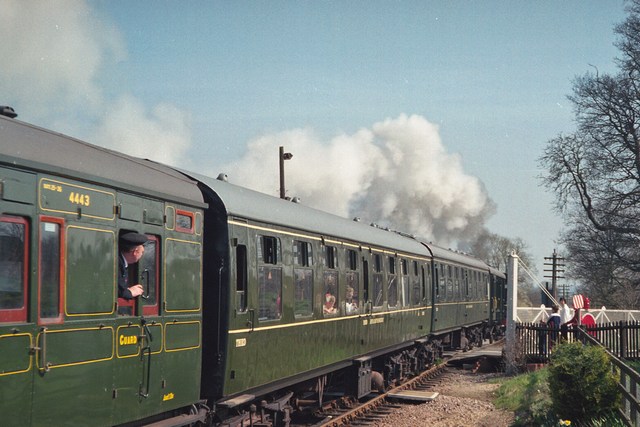 The guard checks for safe passage over the level crossing.
© Copyright M J Smith, 1999-2008
No photographs to be reproduced elsewhere without permission.