PRESERVED & SPECIAL INTEREST
RAILWAY PHOTOGRAPHS
EAST SOMERSET RAILWAY 2012
The East Somerset Railway opened as a broad-gauge line from Witham on the Westbury to Weymouth line to Shepton Mallet in 1858, extending to Wells in 1862. It was absorbed by the Great Western Railway in 1874, and passed to British Rail in 1948. Passenger services were withdrawn in 1963, although bitumen freight trains continued to Cranmore until 1985.
In 1967, the artist David Shepherd bought two steam engines, and needed somewhere to base them. He discovered Cranmore in 1971, and with some friends bought the site, and established the Cranmore Railway Company.
After considerable work clearing and restoring the site, the East Somerset Railway opened in 1973. The line currently runs from Cranmore Station westwards towards Shepton Mallet, to a newly-built station at Mendip Vale, a distance of about two miles.
More details can be found at the ESR website.
I previously visited this railway in 2000, and these are my photos from 25th March 2012.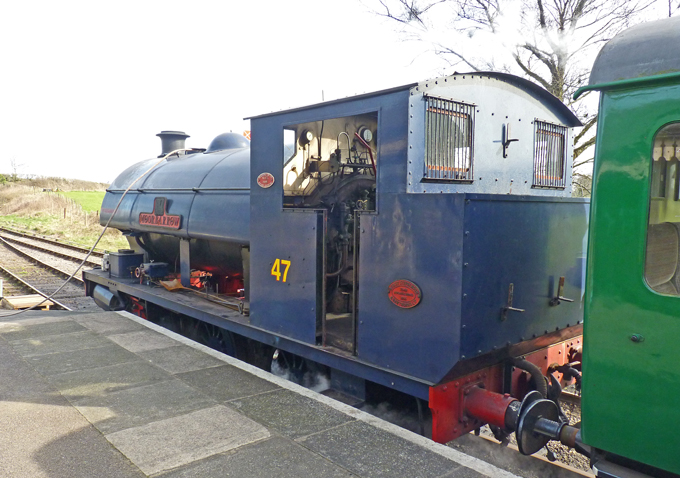 No 47, named Moor Barrow, was built at Robert Stephenson's Newcastle works in 1955.
The footplate of locomotive 47.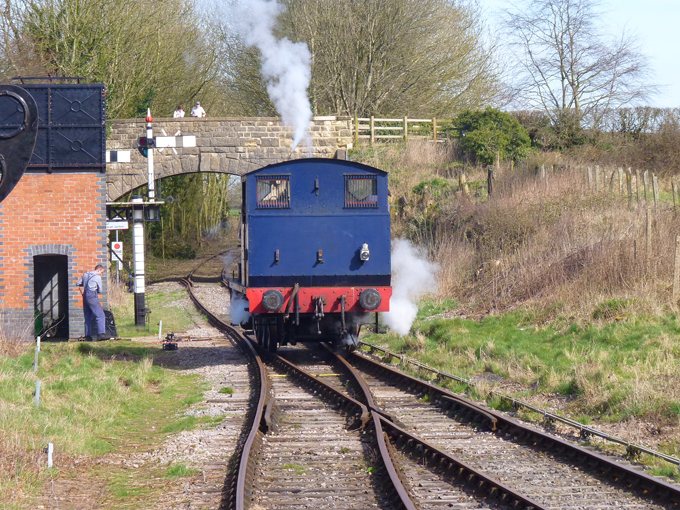 Locomotive 47, which had works number 7849 and is an 0-6-0 ST, is about to run round to the front of the train.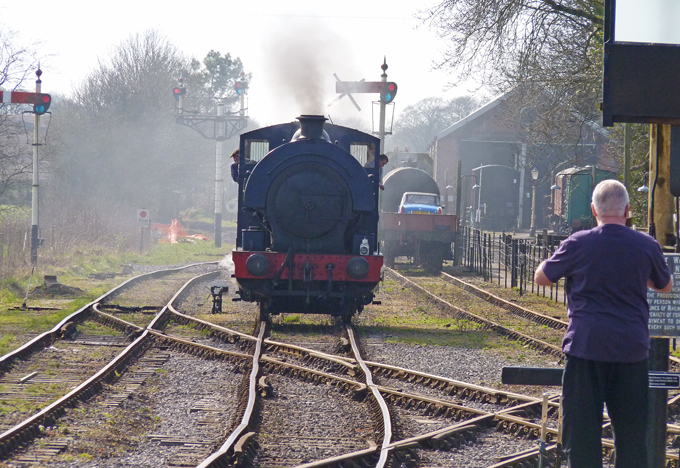 Locomotive 47, Moor Barrow, returning for attachment to the train.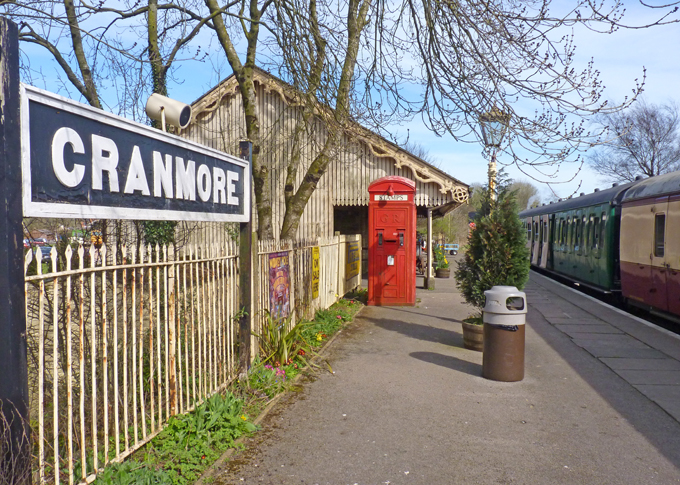 Cranmore is the only main station on the line.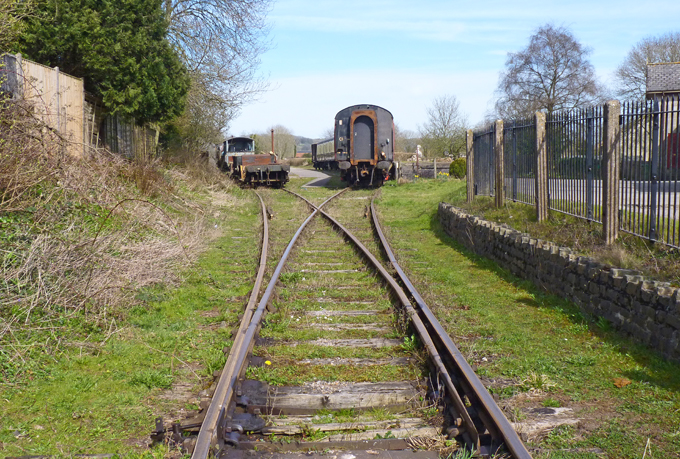 Siding adjacent to Cranmore Station.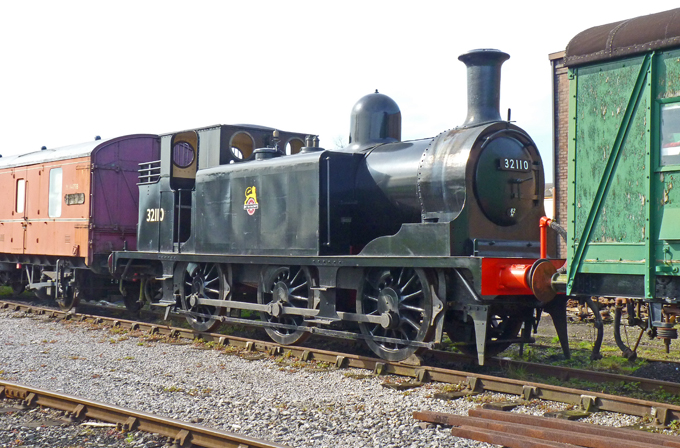 32110 was built in 1877 at Brighton by the London, Brighton & South Coast Railway.
Recently restored, the locomotive is decked out in British Railways black livery.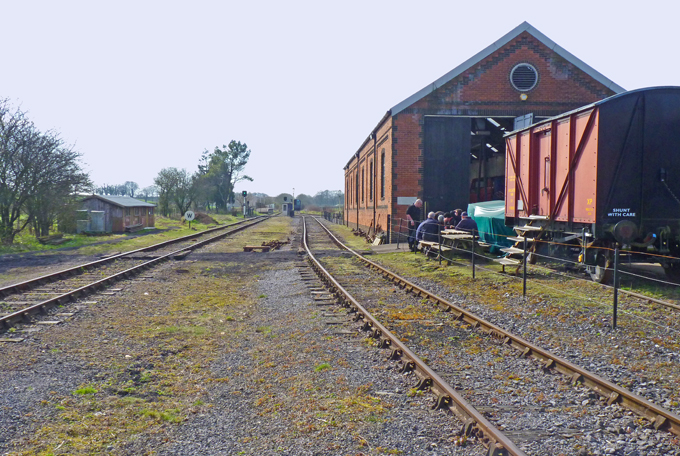 Looking towards Mendip Vale. On the right is the engine maintenance shop.
Inside the engine shed is 1719 "Lady Nan". She was built by Andrew Barclay Sons & Co at Kilmarnock in 1920.
She is seen in the blue livery of the Caledonian Railway.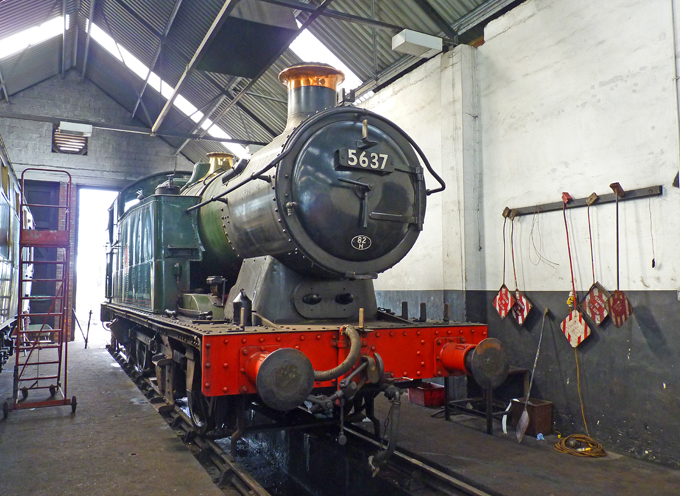 Locomotive 5637 was in use when I visited the East Somerset in 2000, but was in the shed in 2012.
She was built in 1925 in the Great Western Railways workshops at Swindon.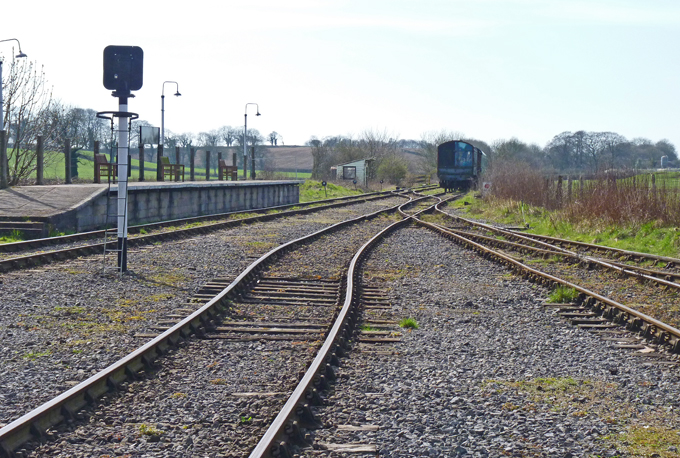 On the left is the small Cranmore West station platform. Passengers can use this to visit the adjacent locomotive shed.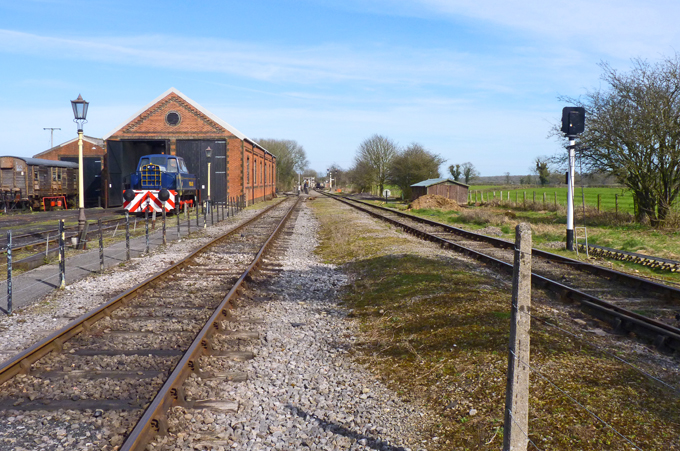 Looking back to the locomotive engineering shed on the left.
© Copyright M J Smith, 2012
No photographs to be reproduced elsewhere without permission.