PRESERVED & SPECIAL INTEREST
RAILWAY PHOTOGRAPHS
West Bay station opened in March 1884, as the terminus at the end of a two-mile extension to the Bridport Railway. The Bridport Railway, running from a junction with the GWR at Maiden Newton to the town of Bridport, had opened 27 years earlier in 1857. The line was operated throughout by the Great Western, and in 1901 the GWR purchased the Bridport Railway. The West Bay extension was built in the hope of developing the town into a major seaside resort, perhaps becoming as big as Bournemouth. However, this did not happen. The railway was only used by a few locals, and a small number of visitors from further afield. By 1930 passenger numbers were so low, it was decided to close the West Bay extension to passenger traffic, although goods services continued until the end of 1962.
Luckily, the station avoided demolition. Shortly after closure the station building was used as the offices of a boat yard. After that it became the West Bay Visitor Centre, and is currently (2011) a café called "The Tea Station".
For more information and a photographs, see the website: http://www.westbay.co.uk/bridport/railway.php
These photographs were taken on Saturday 30th April 2011.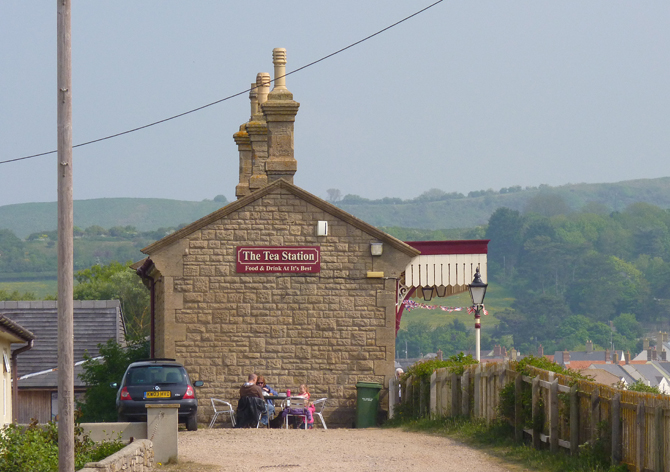 "The Tea Station".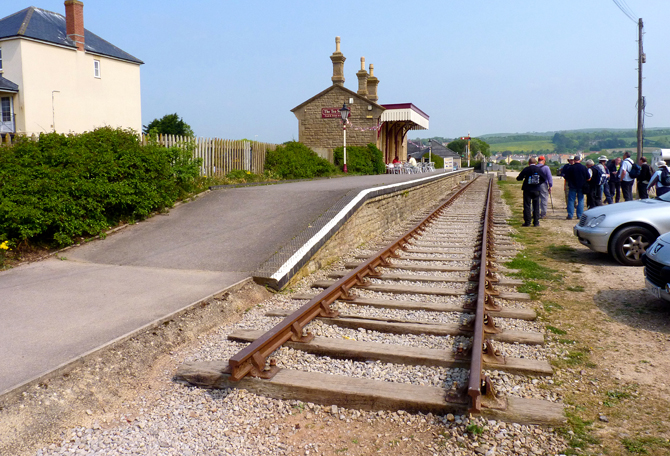 Two panels of track have been laid to give authenticity.
A few years ago there were two carriages here, on loan from the Swanage Railway.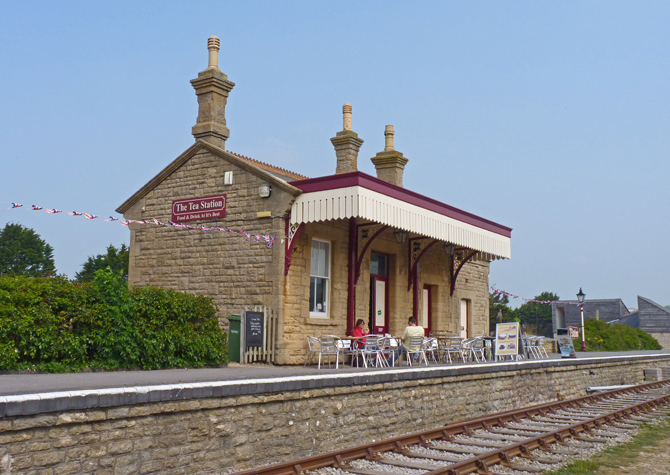 Showing the platform and canopy in excellent condition.
This crest in the spandrels of the canopy shows the letters "BR".
It is nothing to do with British Railways - it stands for Bridport Railway - the original owners.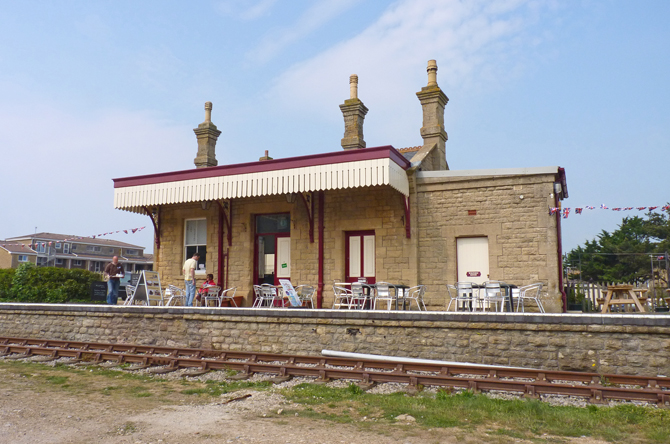 Another view of the old West Bay station.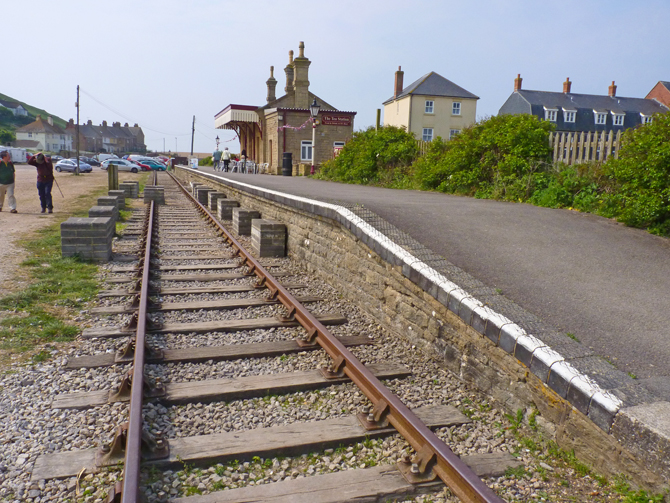 Looking south along the platform.
The blocks by and on the track may have supported a small building at some stage.
It can be seen on Google Earth (May 2011), where the image is dated July 2008.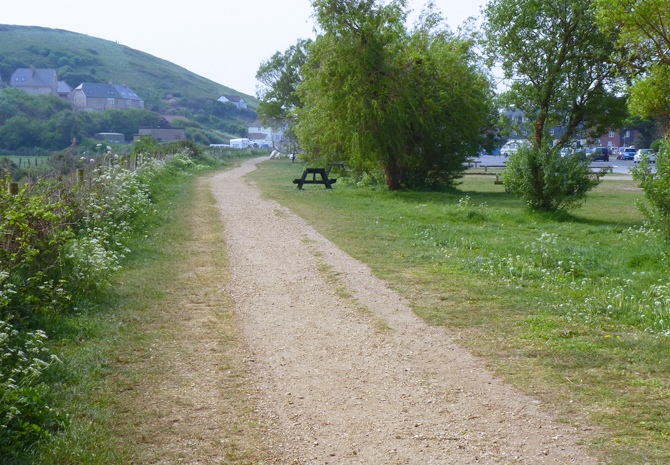 This is the track bed leading away from West Bay towards Bridport.
Now a footpath, it only goes about half way to Bridport, the northern section now being covered by the A35 Bridport bypass.
© Copyright M J Smith, 2011
No photographs to be reproduced elsewhere without permission.