PRESERVED & SPECIAL INTEREST
RAILWAY PHOTOGRAPHSSouthern
This station opened in 1876 along with the Wye Valley Line, which connected Chepstow to Monmouth. Tintern was important, as it was the only passing place along the single-track line. The station had four platforms, the main platform with the booking office, an island platform, and a bay platform.
The line was taken over by the Great Western in 1905, but it lost money from its opening to its closure. Passenger services were withdrawn in 1959, and goods services in 1964.
The station was taken over by Monmouthshire Country Council in 1975, and they still own the property which is now a recreation area with a café, an information and activity centre, and picnicking areas, all close by the River Wye.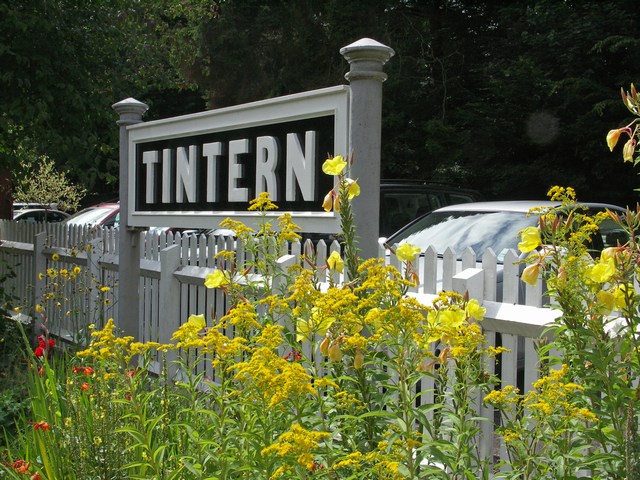 Station signs and fencing are well maintained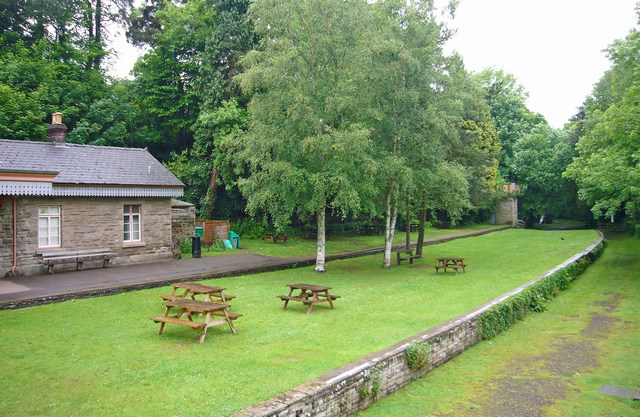 View of the old station from the signal box.
The track bed between the main platform and the island platform is filled in and grassed.


(Photo courtesy of Rosalind Ashworth)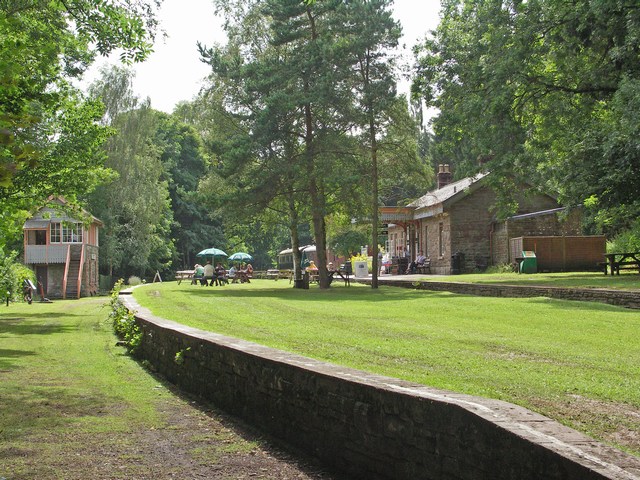 Looking north with the nearest track bed still remaining, which passed between the platform and the signal box.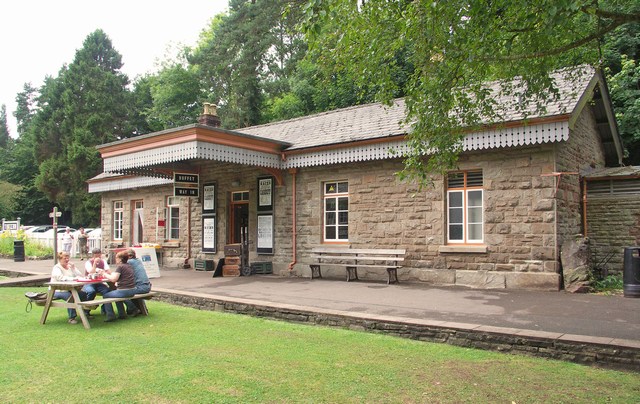 Main station building. The grass area is an attractive and useful picnic space.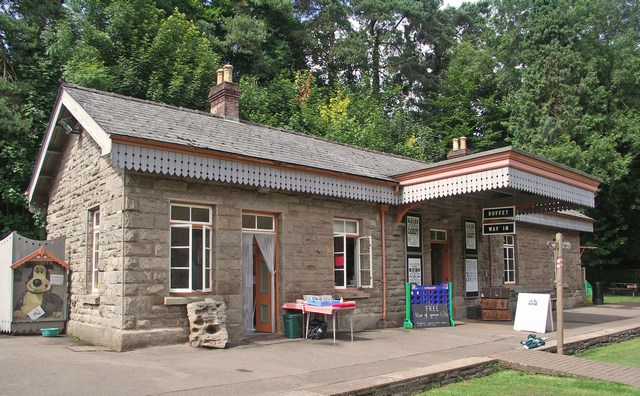 The main station building houses a buffet serving hot and cold snacks.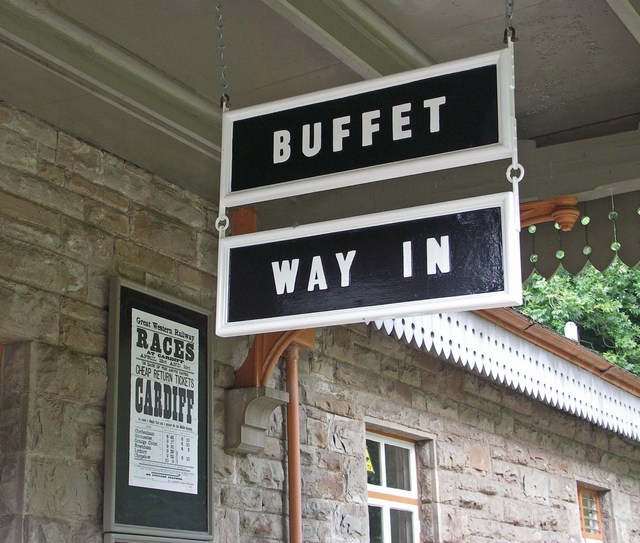 Authentic signs and notices give a period feel to the station.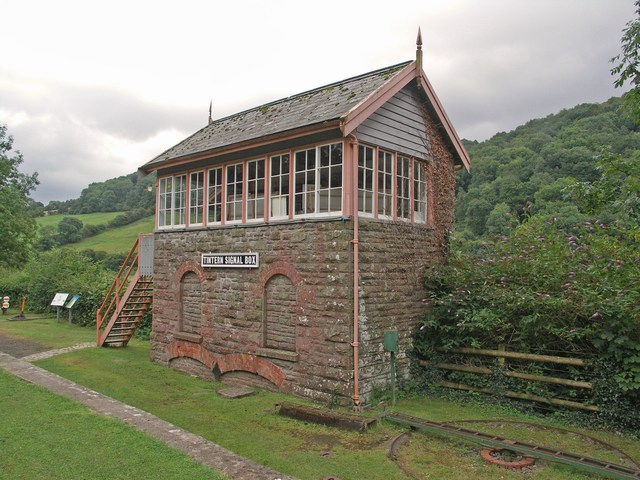 The signal box is well restored.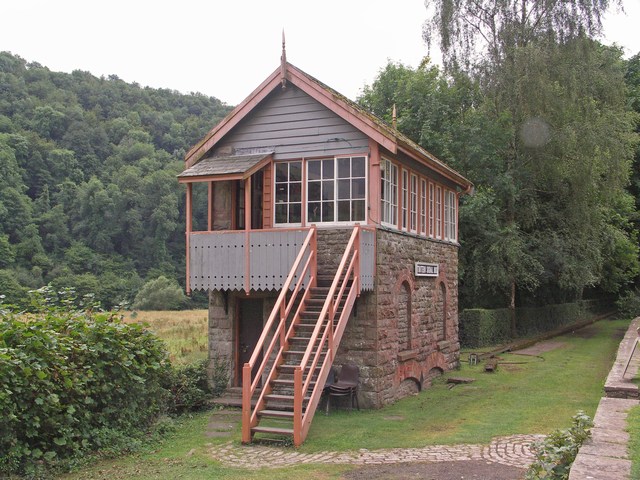 The signal box is now used as an art gallery!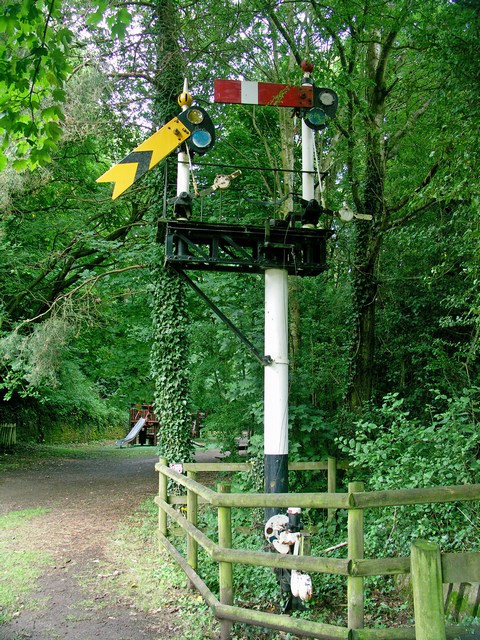 Semaphore Signals are retained in the station grounds.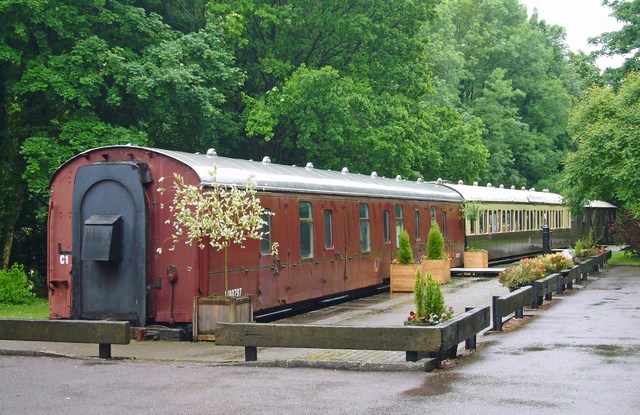 The bay platform accommodates two carriages and a goods wagon.
The carriages house an information centre, a gift and book shop, and an activity centre for children.
(Photo courtesy of Rosalind Ashworth)
As above, viewed from the other side.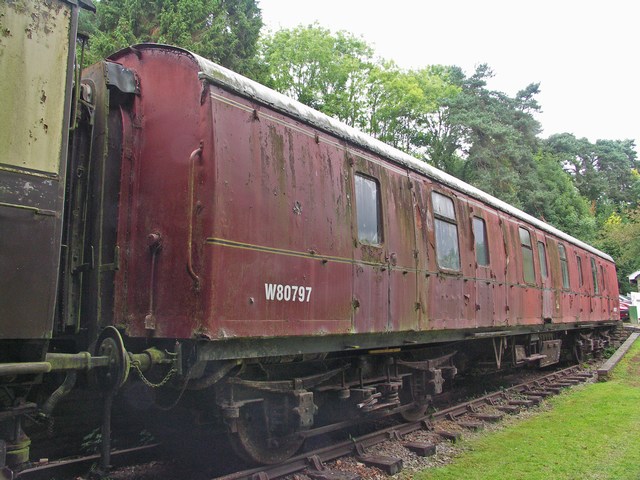 Facing away from the platform, the carriages are in need of urgent maintenance.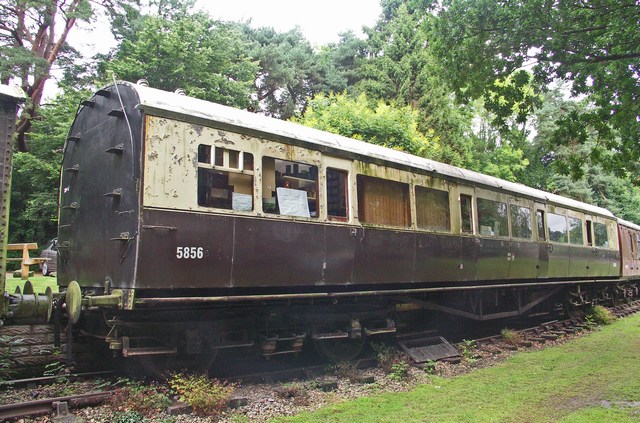 Ditto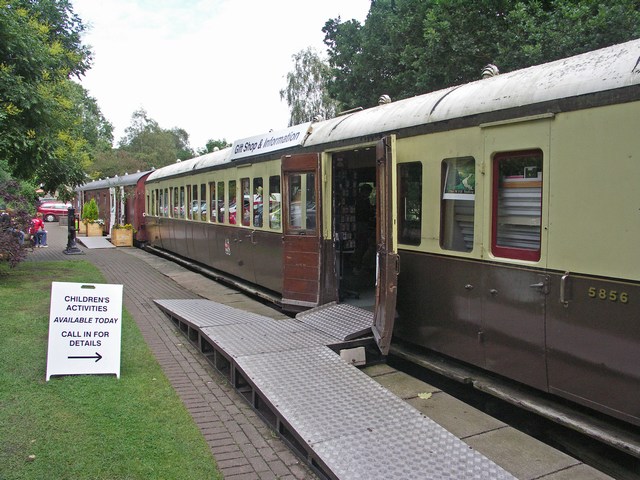 Facing the platform, the carriages are painted and shiny.
© Copyright M J Smith, 2008
No photographs to be reproduced elsewhere without permission.