PRESERVED & SPECIAL INTEREST
RAILWAY PHOTOGRAPHS
SWINDON STEAM MUSEUM 2009
STEAM, the Swindon Railway museum is housed in part of the original Swindon Railway works, which was owned by the Great Western Railway. Those works opened in 1843 as a repair and maintenance facility for the new railway. By 1900 the works had expanded considerably and employed over 12,000 people. At its peak in the 1930s, the works covered over 300 acres and was capable of producing three locomotives a week. After nationalisation of the railways in 1948, Swindon became part of British Railways engineering.
The last ever steam locomotive built for British Railways, "Evening Star" was constructed at Swindon, in 1960. This marked a watershed in the history of the works, and in 1963 a large part of the old carriage and wagon works on the eastern side of the Gloucester branch line was closed and sold for redevelopment. The works finally closed in 1986.
STEAM, the Museum of the Great Western Railway, opened on the site in June 2000, and tells the story of the men and women who built, operated and travelled on the Great Western Railway.
More details can be found at the Steam Museum website.
These photographs were taken in the museum on Sunday 15th March 2009.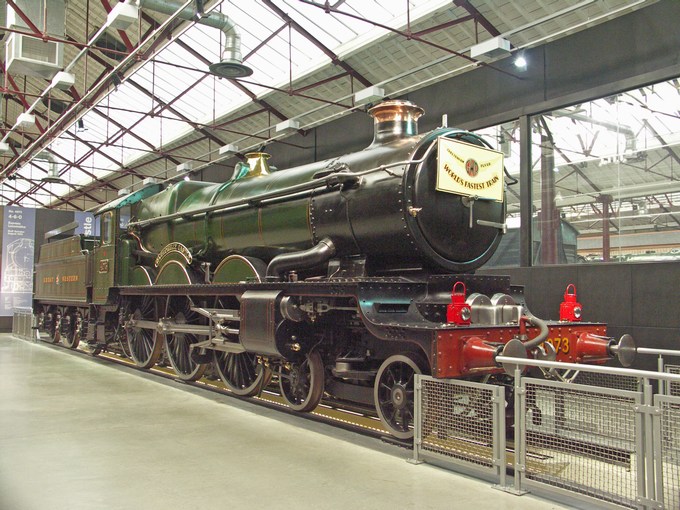 4073 "Caerphilly Castle" built by the GWR at Swindon in 1924.
She was taken into preservation in 1961.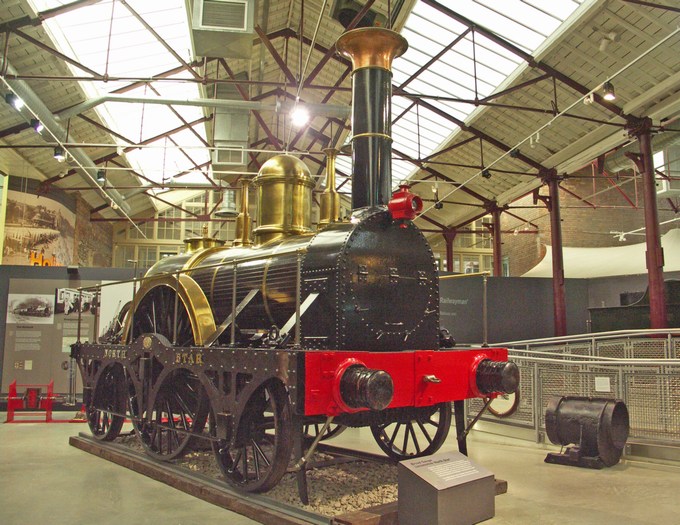 The "North Star" was a broad gauge locomotive built by Robert Stephenson's company in 1837.
Scrapped in 1906, this full size replica was built at the Swindon works in 1925.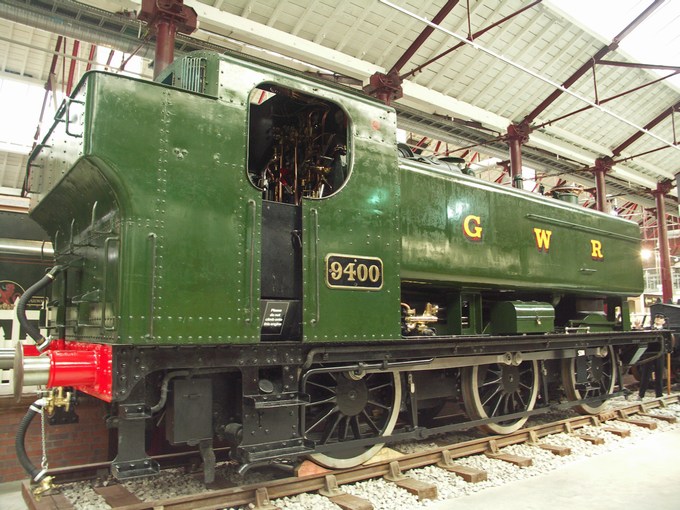 Pannier tank loco 9400 was built at Swindon in 1947.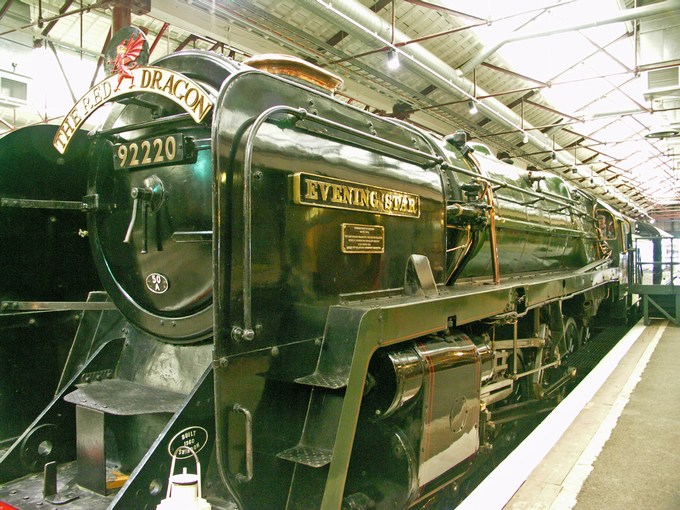 92220 "Evening Star" was the last steam locomotive to be constructed by British Railways. Built at Swindon
in 1960, she was withdrawn in 1965 following an accident. By 1968, all steam locomotion had ceased on BR,
and 92220 never returned to active service. Its place in railway history, however, ensured that it was
preserved, spending time at the National Rail Museum at York, as well as at Swindon.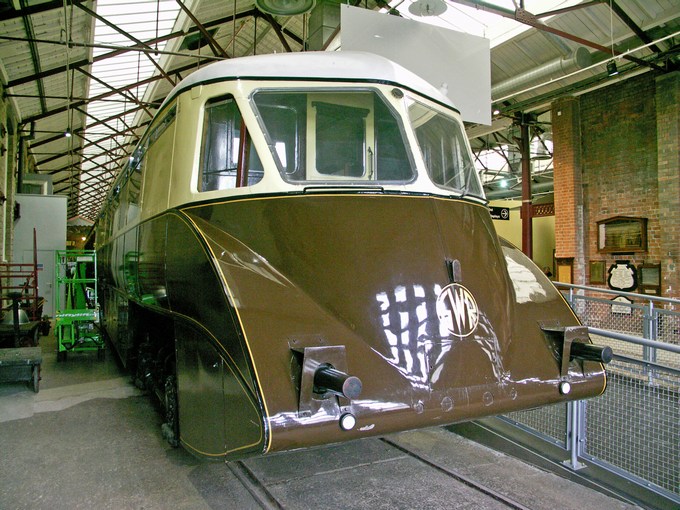 A GWR Diesel Railcar. This is one of four built to this design which entered service in 1934/35.
The diesel engines were supplied by AEC and were capable of speeds up to 75 mph. Several more
were built to a slightly different design. They were used on lines where passenger numbers were low.
The single diesel unit gave a considerable cost saving compared to steam locos with two or three carriages.
They remained in service through the 1950s.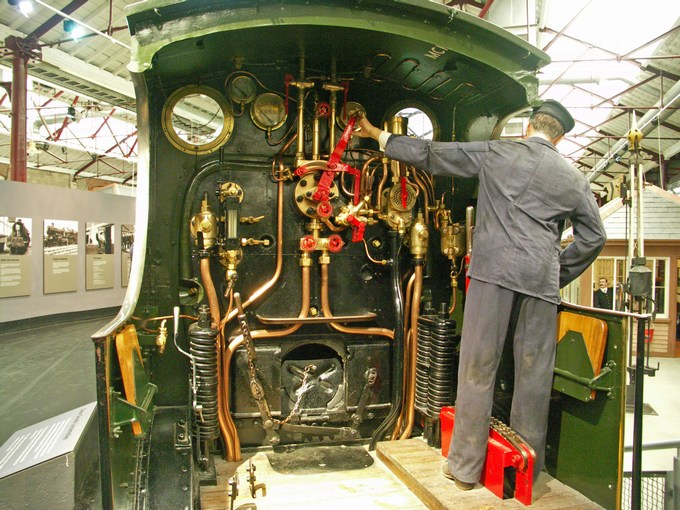 Impressive footplate display where visitors can get up close and personal.
THE MUSEUM HAS MANY STATIC DISPLAYS, SHOWING LIFE AT SWINDON WORKS
| | |
| --- | --- |
| | |
| Building the wooden carriages | Engineering workshop |
| | |
| Women in the works during the War | Workers at meal break |
© Copyright M J Smith, 2009
No photographs to be reproduced elsewhere without permission.