PRESERVED & SPECIAL INTEREST
RAILWAY PHOTOGRAPHS
SWINDON & CRICKLADE RAILWAY 2009
The Swindon & Cricklade Railway was originally part of the Midland & South Western Junction Railway, connecting Cheltenham to Andover. Completed in 1891, it closed just 70 years later in 1961. The S&C Railway Society was formed in 1978 and set about rebuilding the railway in the area of Blunsdon. They started with just the track bed and nothing else. 30 years later, there are two stations with signal boxes, a large engine shed and engineering workshop, steam and diesel locomotives, and of course, shopping and catering facilities for the visiting public. The Swindon & Cricklade is Wiltshire's only standard-gauge heritage railway.
Future plans include an extension southwards to a new Country Park at Mouldon Hill with a new station there. After that, attention will turn to the northward extension, beyond the present South Meadow Lane buffers, to new stations at Farfield Lane and Cricklade.
More details can be found at the S&C website.
These photographs were taken on Sunday 15th March 2009.
BLUNSDON STATION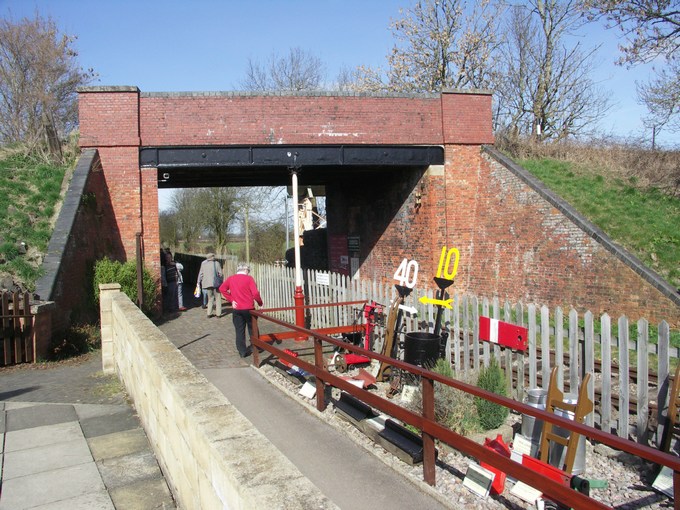 Visitors arriving by road can leave their vehicles in the car park, then walk under the road bridge to the station platform.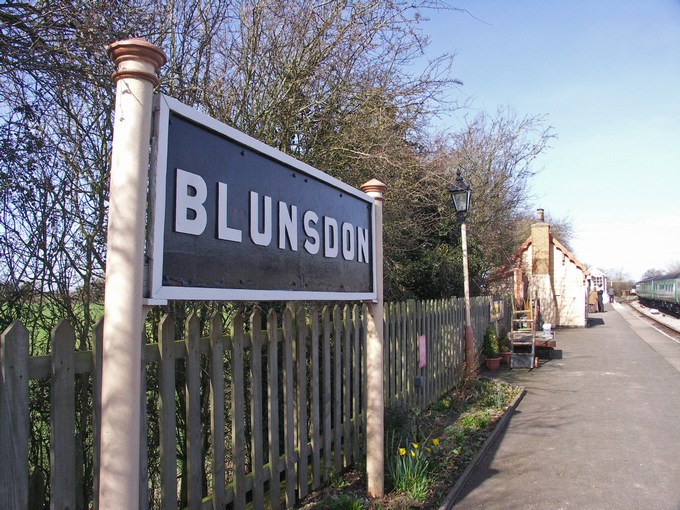 Blunsdon Station platform
Blunston Signal Box is just north of the platform.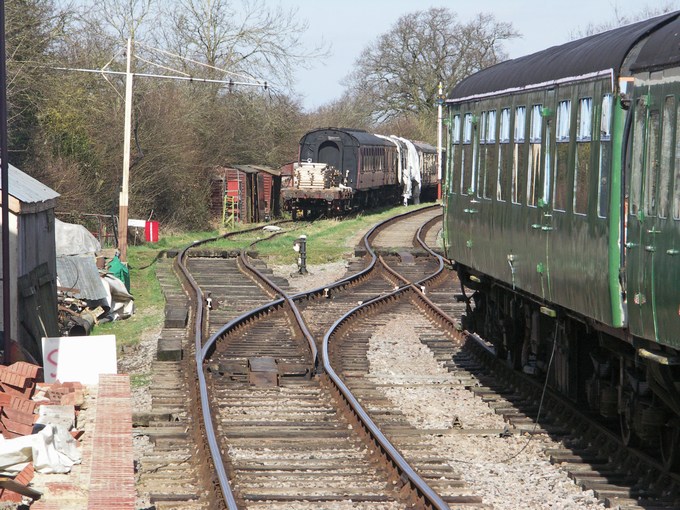 Tracks and sidings leading north from Blunsdon.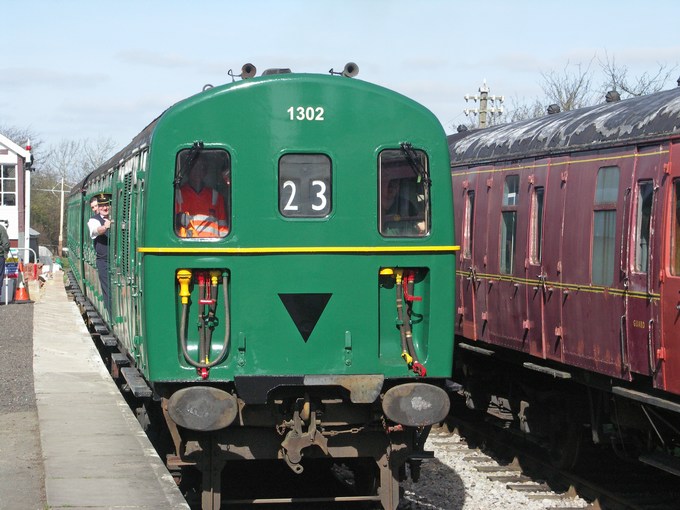 Steam locos run services from Easter onwards.
On this visit in March 2009, a two-car DMU was providing the passenger service between Blunsdon and Hayes Knoll.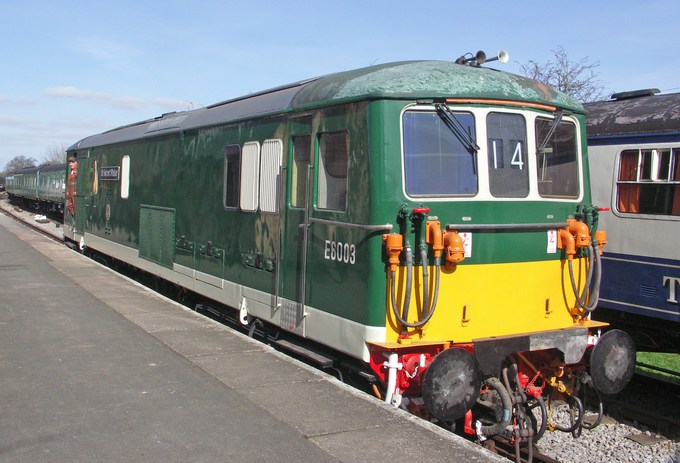 Also running on the line was Class 73 Electro Diesel E6003 "Sir Herbert Walker". This loco was a prototype
for the Class 73s, being built in 1962. The class worked almost exclusively on BR Southern Region, and
was withdrawn in 1993. In preservation, "Sir Herbert Walker" has seen service on the Mid Hants Railway,
the Lavender Line in Sussex, on the Great Central Railway, and since 2001, on the Swindon & Cricklade.
She is owned by the Electro-Diesel Locomotive Group (http://www.edlg.co.uk/)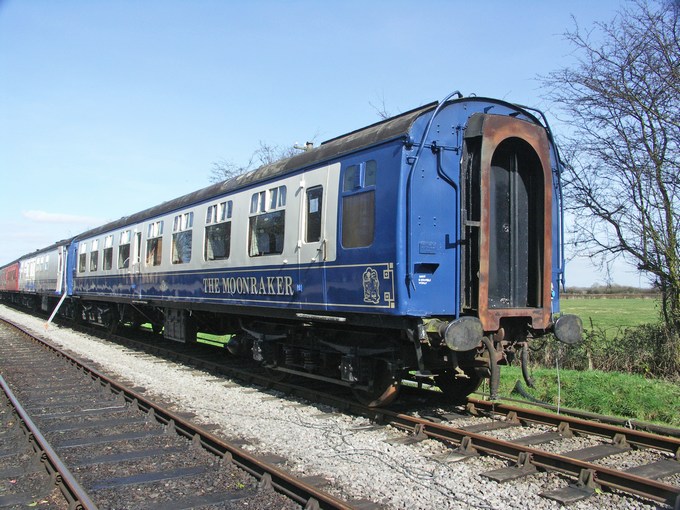 The Moonraker dining car.
HAYES KNOLL STATION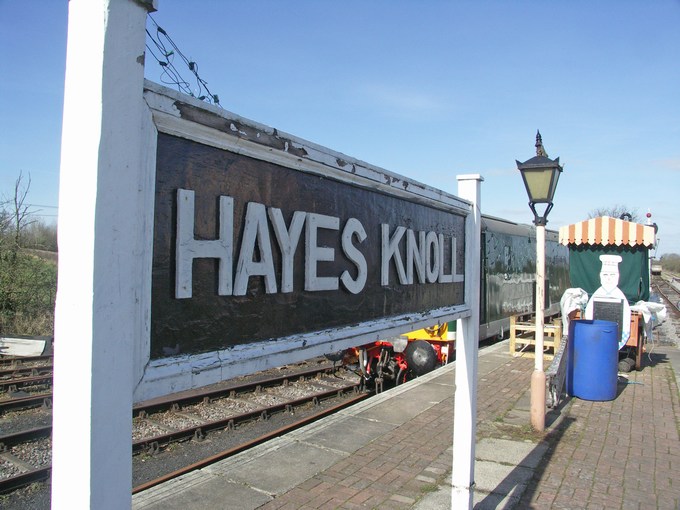 North end of the platform at Hayes Knoll.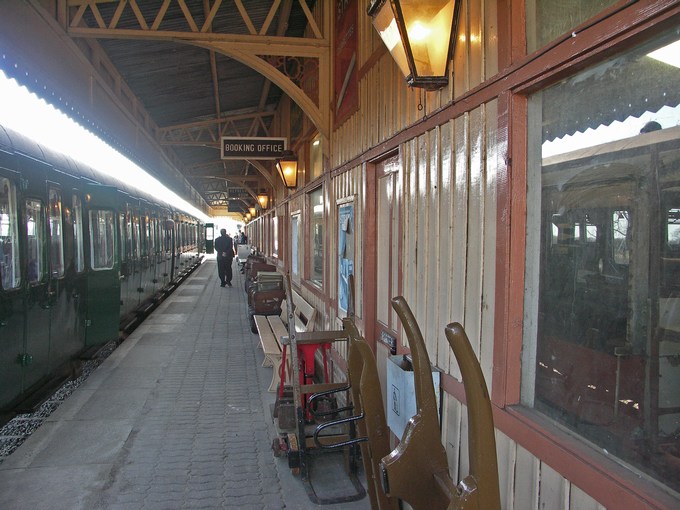 The platform at Hayes Knoll (looking south) with a DMU about to depart for Blunsdon.
The engine shed and workshop is right behind the façade on the right.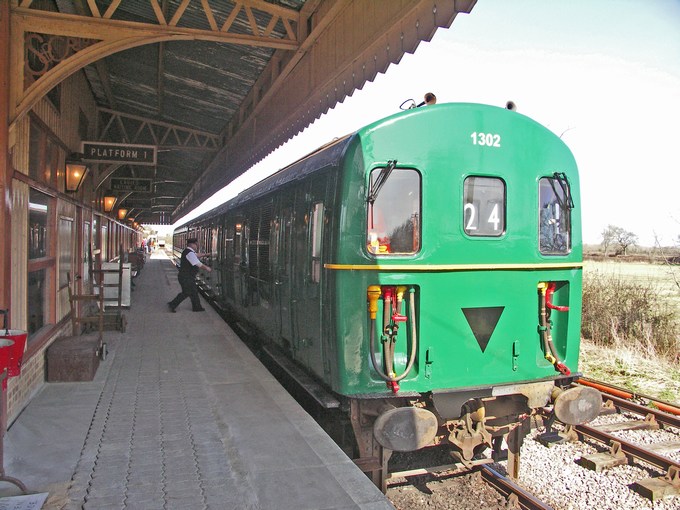 Hayes Knoll station (looking north) with the Blunsdon-bound DMU.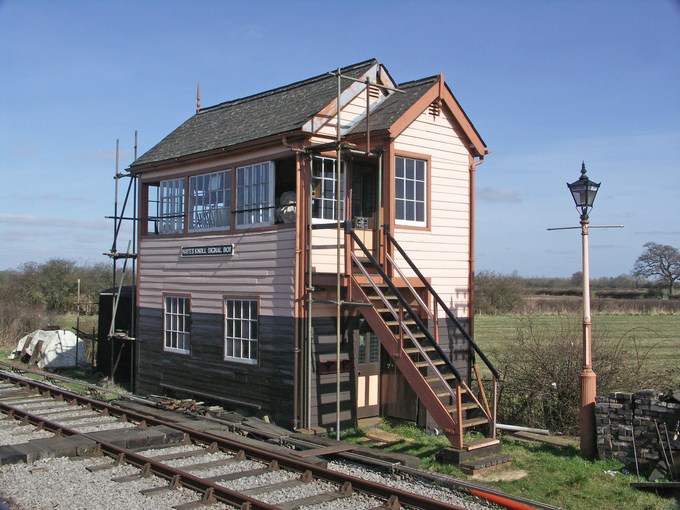 The Signal Box at Hayes Knoll, under-going maintenance work.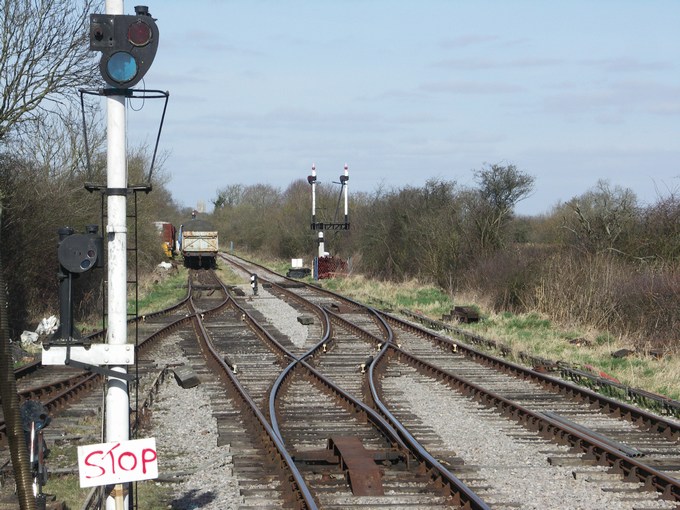 The tracks and sidings leading north from Hayes Knoll. They extend for a further half mile to South Meadow Lane.
Passenger trains make use of this track, running beyond Hayes Knoll station on either the incoming or outgoing journey.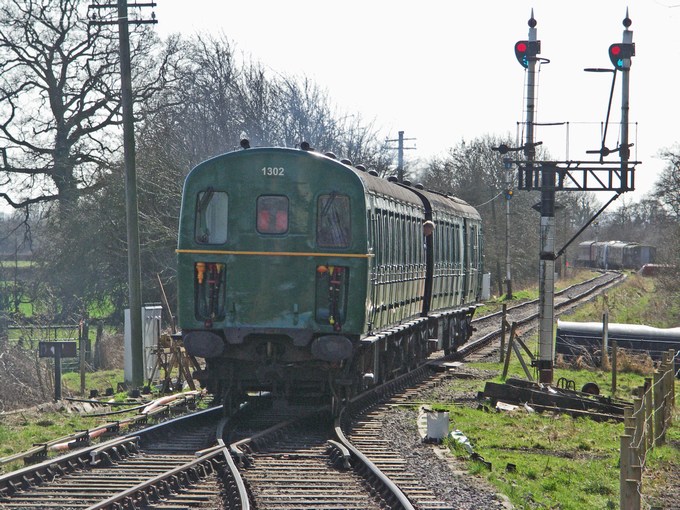 The two-car DMU leaving Hayes Knoll for Blunsdon.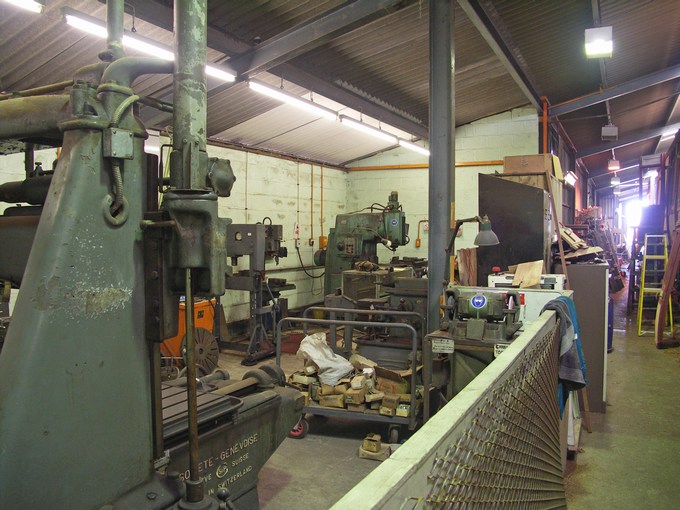 Part of the workshops at Hayes Knoll engine shed.
© Copyright M J Smith, 2009
No photographs to be reproduced elsewhere without permission.