PRESERVED & SPECIAL INTEREST
RAILWAY PHOTOGRAPHS
The Swanage Railway took over Swanage Station in 1975, and set about relaying tracks around the station and engine shed area. The line to Herston was laid later, and at Easter 1984 Herston Halt station opened. By 1985, there was a regular service of steam trains between Swanage and Herston Halt. Herston Halt is now a request stop following the opening of the line through to Corfe Castle and Norden.
These three photos were taken during a family caravan holiday in Dorset. My daughters in the last photo were then aged 10 and 8. They are now in their thirties!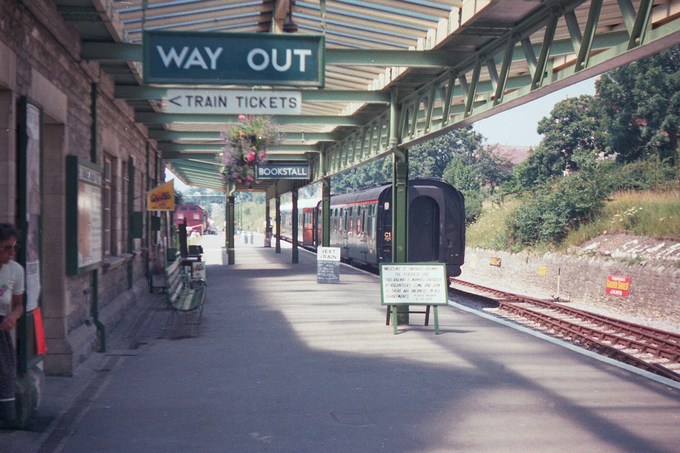 Swanage Station, looking very empty despite it being school holiday time in late July 1985.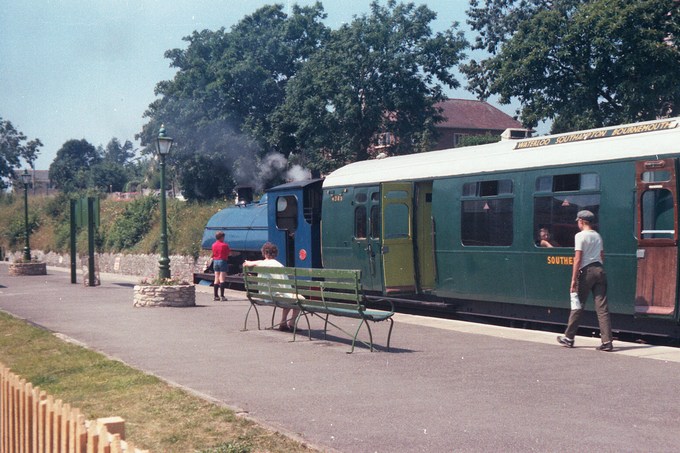 A small saddle tank ready to take a train up to Herston.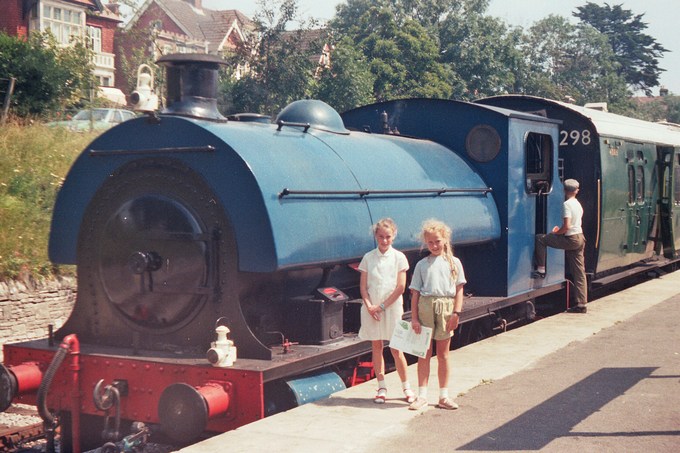 The saddle tank again, with no visible identification.
© Copyright M J Smith, 1985-2008
No photographs to be reproduced elsewhere without permission.