PRESERVED & SPECIAL INTEREST
RAILWAY PHOTOGRAPHS
This line began life as a 9 mile branch line from Totnes on the Exeter to Plymouth main line. The branch ran from Totnes via Staverton and Buckfastleigh to the small town of Ashburton on the edge of Dartmoor. It opened on 1st May 1872 as the Buckfastleigh, Totnes and South Devon Railway, built to the Great Western broad gauge standard. Like many rural branch lines, the BT & SDR struggled financially, and in 1897 the line was taken over by the Great Western. The line continued into British Railways days, but with falling traffic, the line closed to passengers in 1958, with freight services hanging on until 1962.
A group of businessmen announced in 1962 that they wished to reopen the line as a commercial venture with funds coming from business rather than the general public. There were many years of negotiations before it was officially opened on 21 May 1969. Unfortunately the building of the new A38 trunk road severed the track bed north of Buckfastleigh, which meant it would no longer be possible to re-instate the Buckfastleigh to Ashburton section. So Buckfastleigh became the terminus and headquarters of the railway. Difficulties in getting access to Totnes station encouraged the volunteers to build their own station at Littlehempston. A footbridge over the River Dart connects to the main line which is only ten minutes walk away.
The heritage line runs between Totnes Littlehempston and Buckfastleigh, a distance of nearly 7 miles.
These photographs were taken on Sunday 2nd November 2014.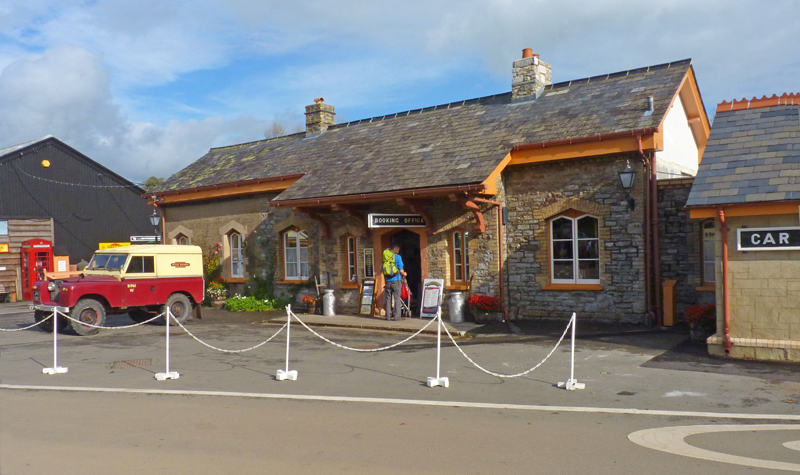 Buckfastleigh station building dates from 1872 when the railway opened.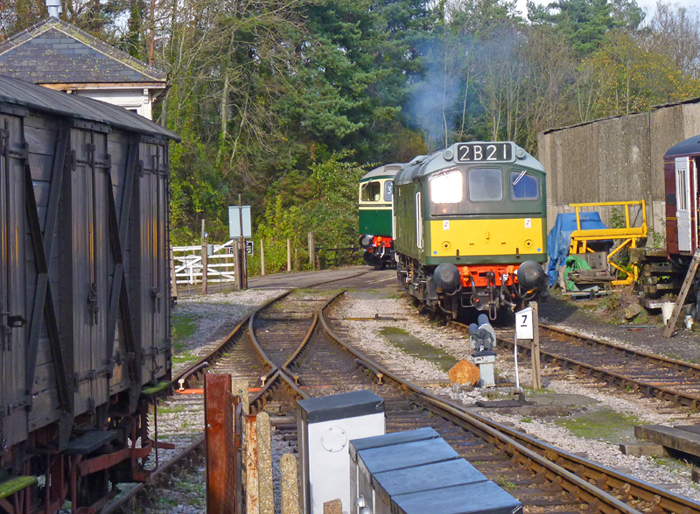 D7612 is a Sulzer Type 2 locomotive (later Class 25) and was built at British Railways' Derby works,
and first allocated to Glasgow Eastfield in April 1966.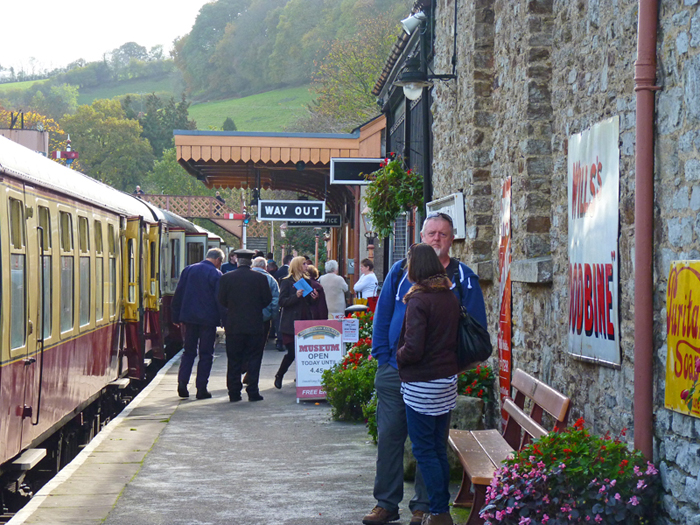 Buckfastleigh Station platform.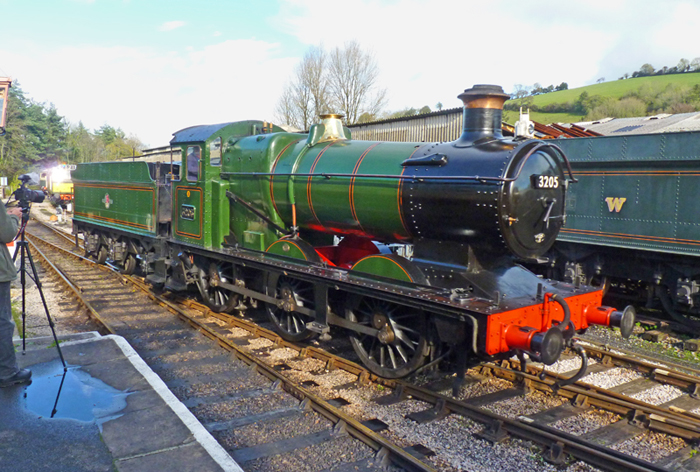 3205 is a 0-6-0 loco built by the Great Western in 1946.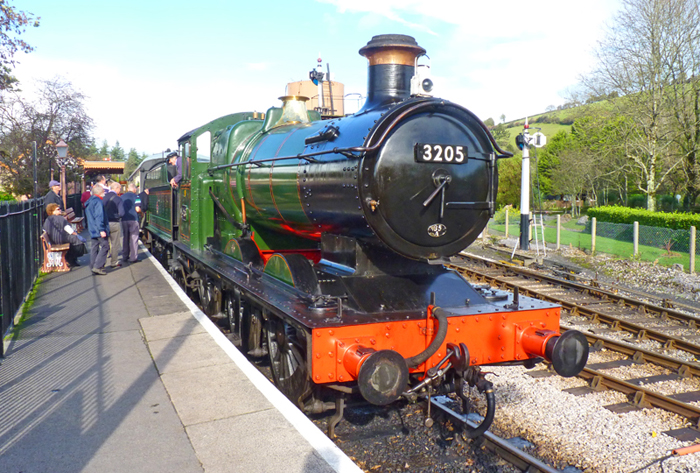 Built in Swindon in 1946, 3205 is the sole survivor of the 120-strong 2251 class of locomotives designed by C. B. Collett.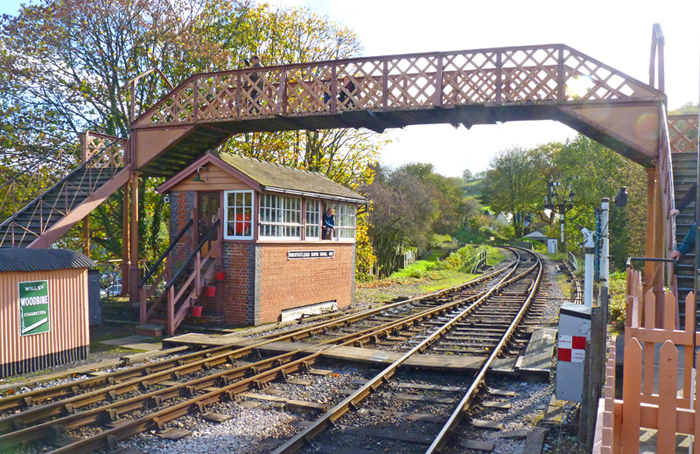 The track at Buckfastleigh looking towards Totnes.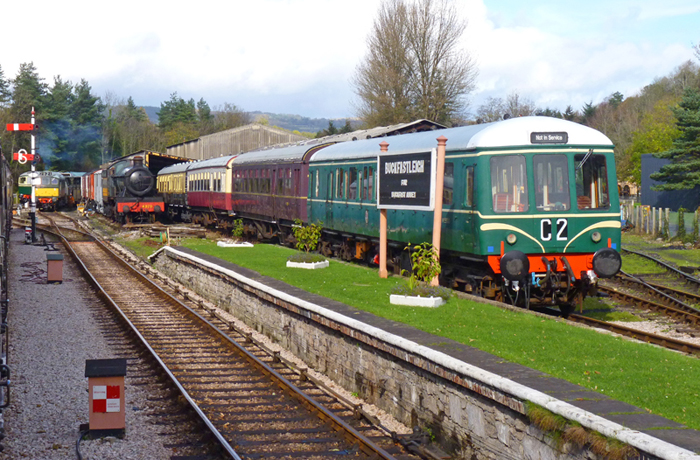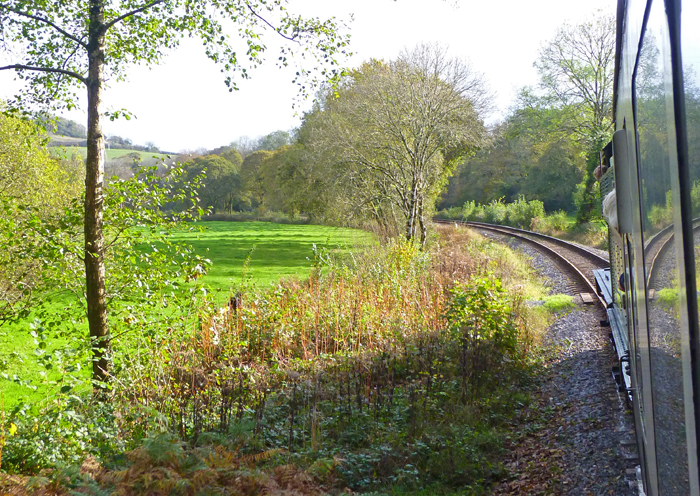 The track north of Buckfastleigh.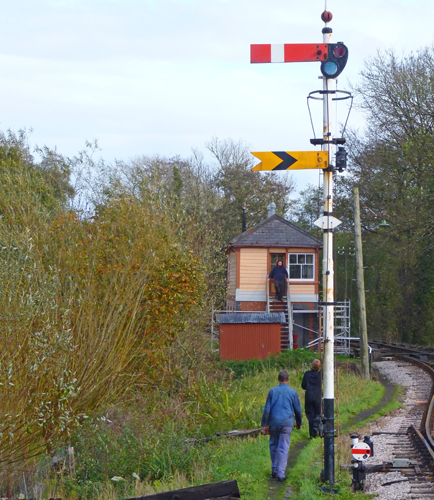 The signals and signal box controls the Bishop's Bridge passing loop, where trains can pass each other on the single track line.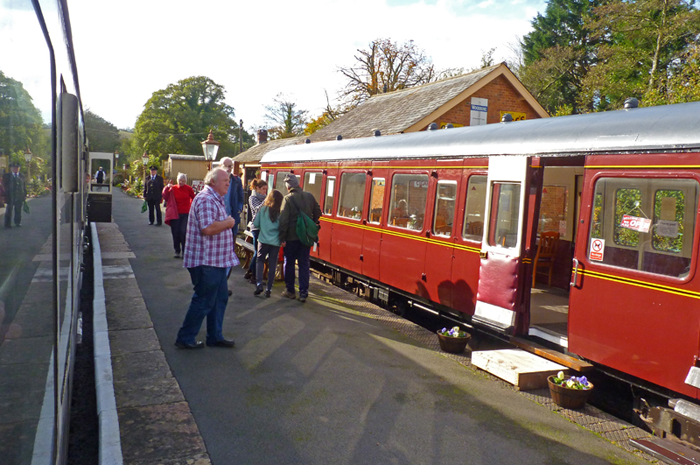 Staverton Station. Passengers can get on and off here if required.
The maroon carriage is a cafeteria.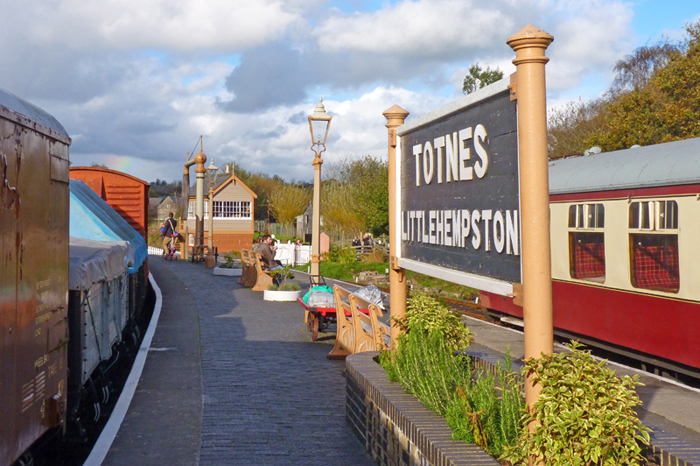 Totnes Littlehampston Station. This was built by the heritage railway, as use of the main line Totnes station was not possible.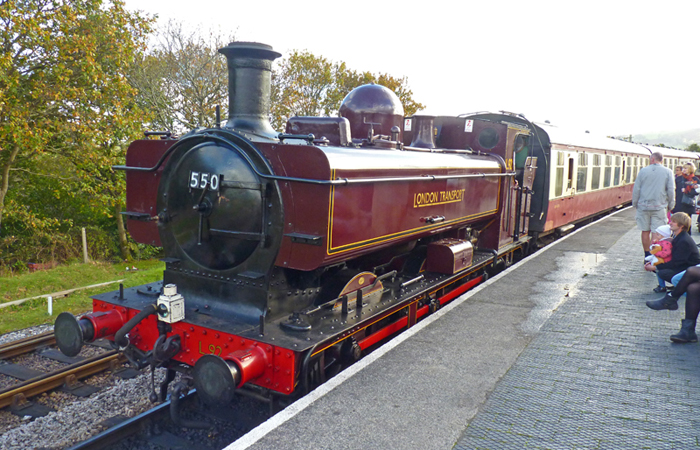 550, better known as L92, is a 0-6-0 panier tank, built in 1930 at Swindon. It is owned by the Worcester Locomotive Society Limited,
and owes its preservation to London Transport who purchased the locomotive in 1958.
The loco survived on London Underground
metals until 1969 when it was sold to the same society who own it today. It was on loan to the SDR at this time.
© Copyright M J Smith, 2014
No photographs to be reproduced elsewhere without permission.