PRESERVED & SPECIAL INTEREST
RAILWAY PHOTOGRAPHS
SETTLE STATION 2013
(SETTLE & CARLISLE LINE)
The Settle to Carlisle line was built by the Midland Railway to provide their own route from northern England into Scotland. The line opened in 1876 after many years of toil by navvies. It remained an important link into British Railways days, but it was always under review. Finally in 1989, the government agreed that the line would remain in place.
A Friends of the Carlise & Settle Line was formed soon after, and they continue to give voluntary help, providing guides on the trains, maintaining gardens and souvenir shops at stations, and many other activities.
The Settle-Carlisle Railway Trust was formed in 1990 to preserve the built heritage of the line. They run a visitor centre at Ribblehead station and have restored two stations.
The Settle-Carlisle Development Company was set up in 1992, and in partnership with local authorities and private businesses, major projects such as new waiting shelters and other facilities at stations have been introduced. They also run the on-train refreshment services.
Normal train services between Leeds and Carlisle are operated by Northern Rail, although there are usually several excursion trains on the line, some steam-hauled, each year.
Settle station, in place since the original opening of the line, is well maintained in original Midland dark red colours, and is a credit to all parties involved.
These photographs of Settle Station were taken on 7th May 2013.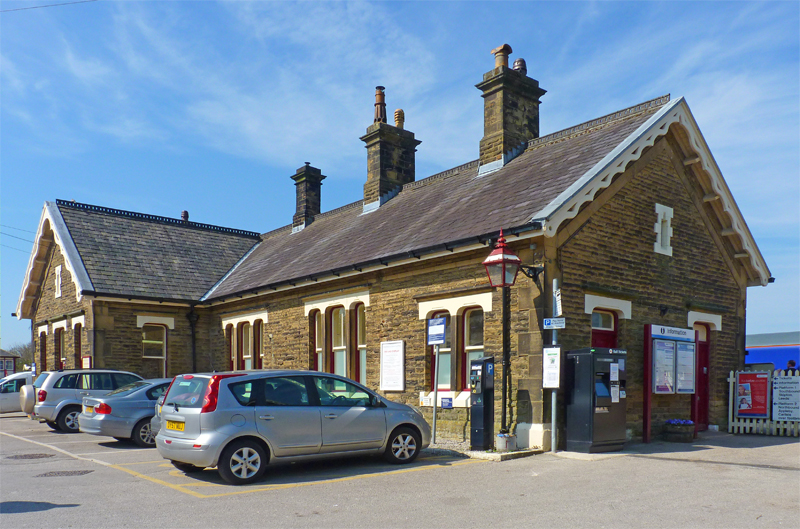 The front of Settle Station.
Settle Station Signal Box.

This signal box was opened in 1891, having been built in kit form by the Midland Railway. It was taken out of service in 1984 and lay derelict for over a decade. British Rail gave the box to the Friends of the Settle-Carlisle Line in 1997. BR wanted the box re-sited, and it was moved 150 yards to its present location by a 90-ton crane. The signal box is now a working museum, maintained by a group of volunteers, and is open to the public most Saturdays.
For more see: http://www.foscl.org.uk/content/settle-station-signal-box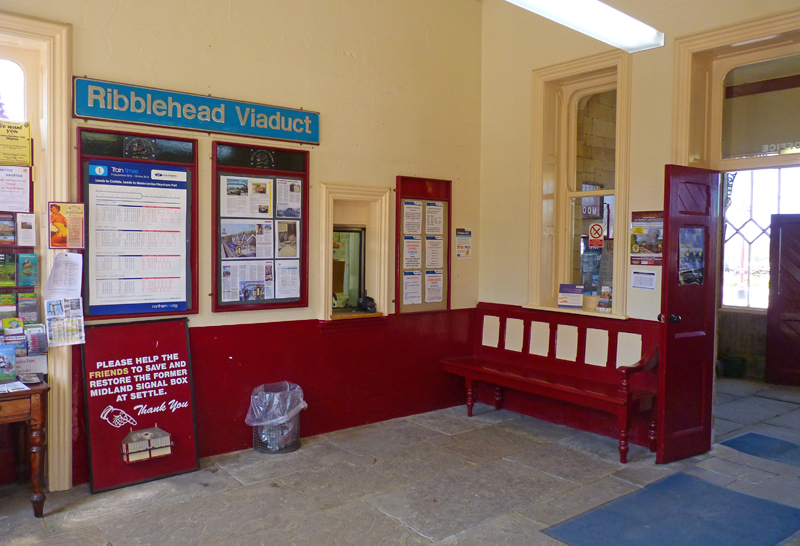 Settle station booking hall, decorated in Midland colours.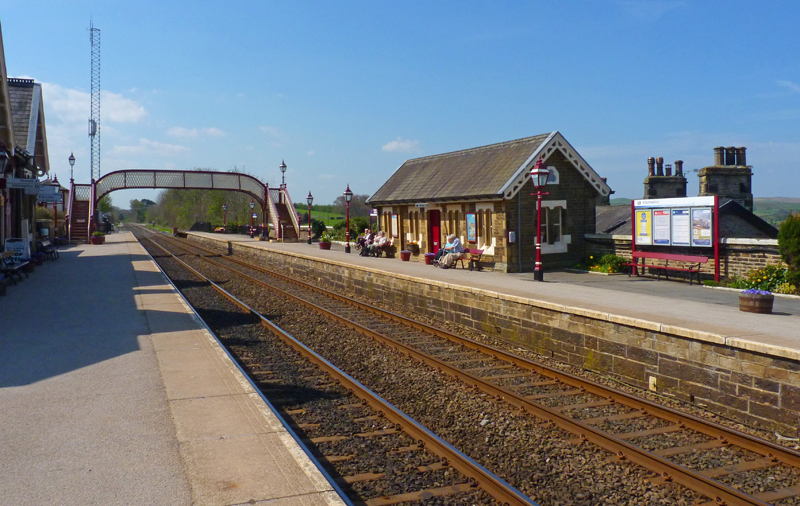 The platforms at Settle Station.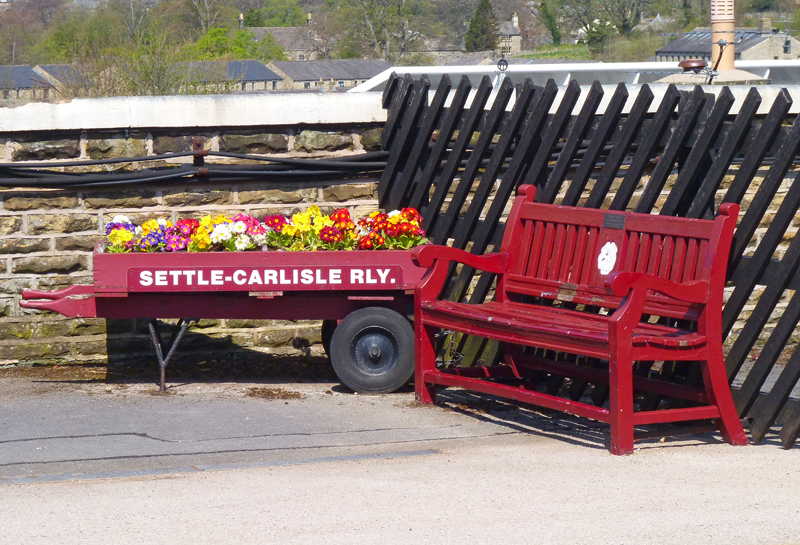 The Friends of the Settle-Carlisle Line maintain the station to a high standard.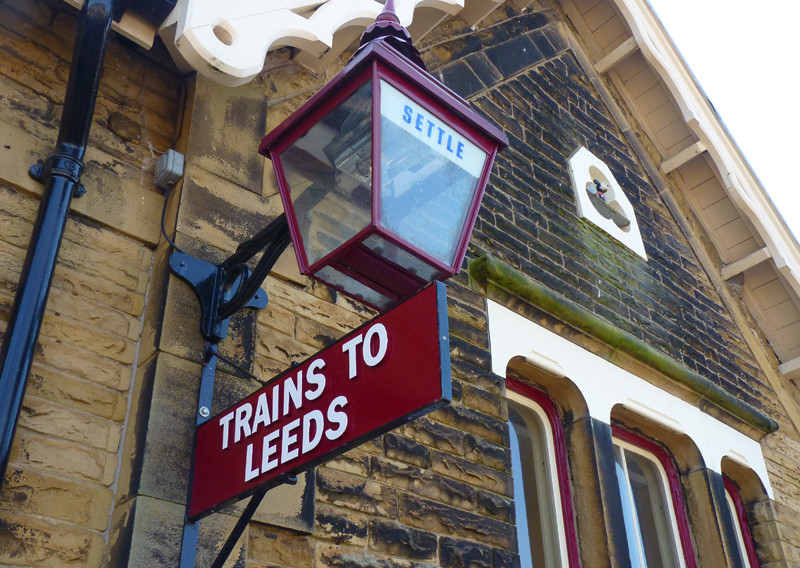 Historic details are retained and maintained at Settle Station.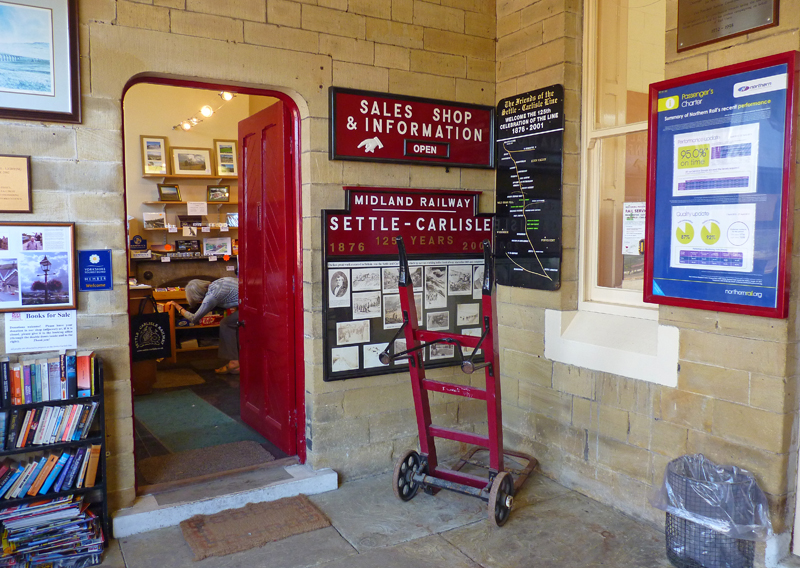 Historic signs and items decorate the interior of the station.
The shop, run by volunteers from the Friends of the Settle-Carlisle Line, sells souvenirs and books.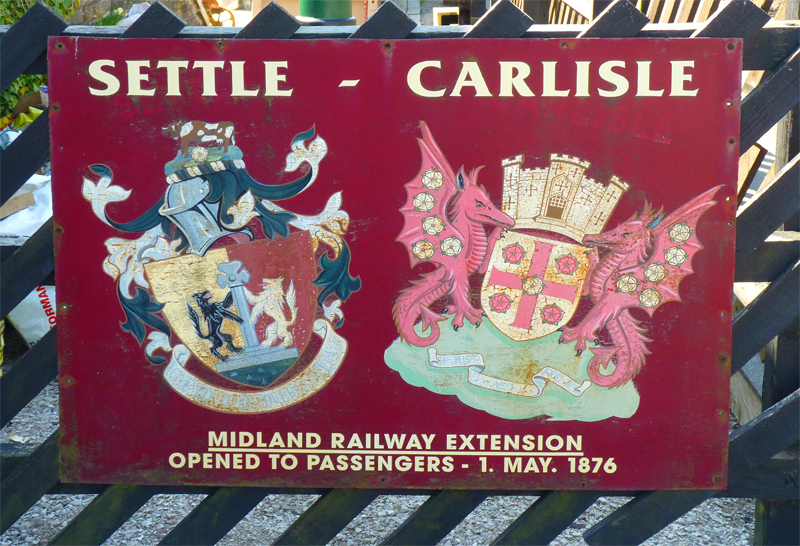 Historic sign on the Settle Station platform.
© Copyright M J Smith, 2013
No photographs to be reproduced elsewhere without permission.