PRESERVED & SPECIAL INTEREST
RAILWAY PHOTOGRAPHS
This tramway opened at Seaton in 1970. The track and trams had transferred from Eastbourne in Sussex having been established there since 1953. The tramway runs along a former Southern Railway branch line with had served Seaton from 1868 to 1966. After closure, the track bed was purchased by the tramway owners, and the 2 feet, 9 inch gauge lines were laid in stages, the complete Seaton to Colyton line finally opening in 1980.
For a detailed history, see the Seaton Tramway website.
These photos were taken during a visit in 1985. New photographs were taken in 2012 See them here.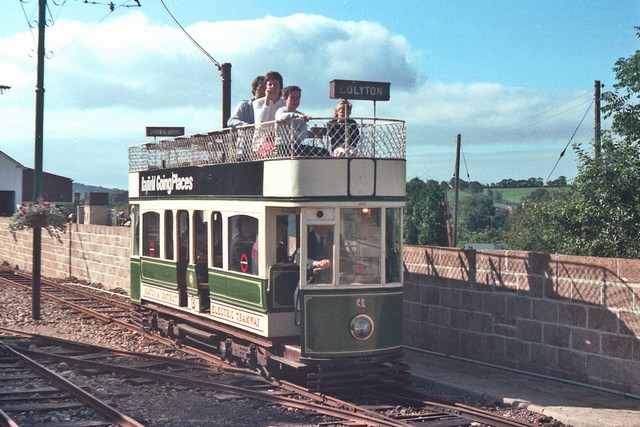 Car 6 was built for the 1956 season at Eastbourne.
It is based on the open-topper design of Llandudno & Colwyn Bay trams.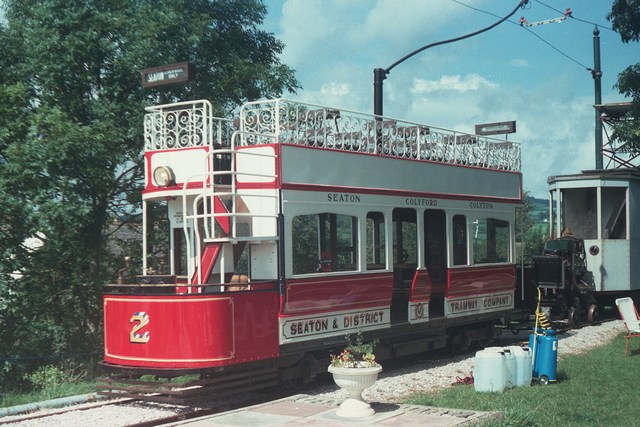 Car No 2 was completed in 1964. This one is based on a London Metropolitan Tramways design.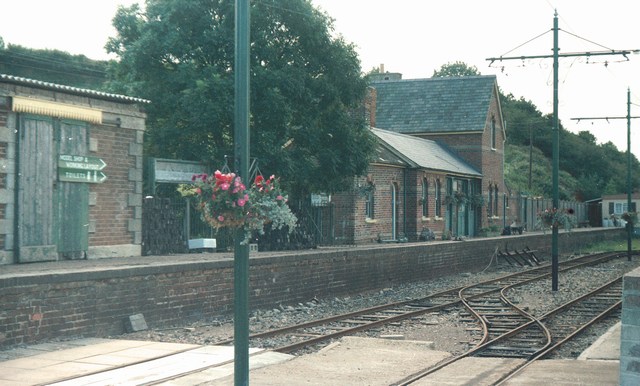 Colyton Station, appearing much as it did in Southern Railway days.
See an up to date picture of the station here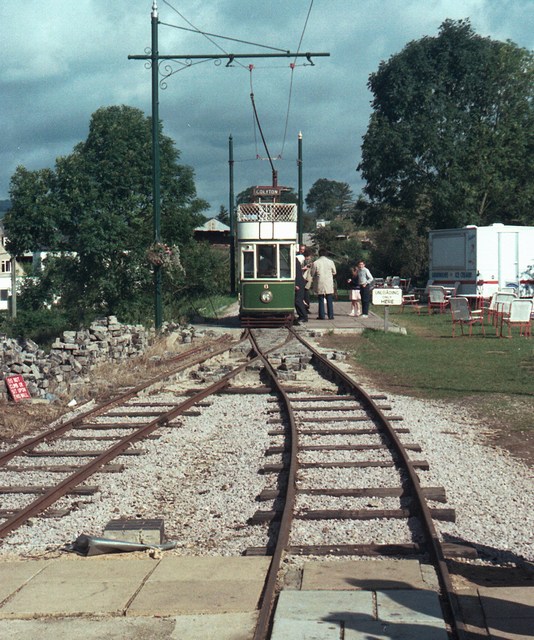 Passengers boarding Car No 6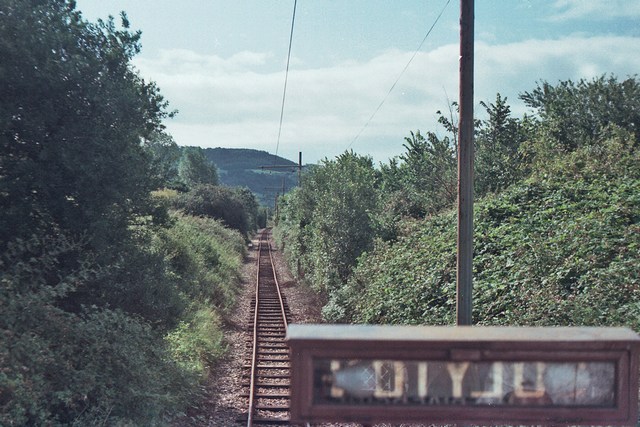 Travelling along the former Southern Railway track bed.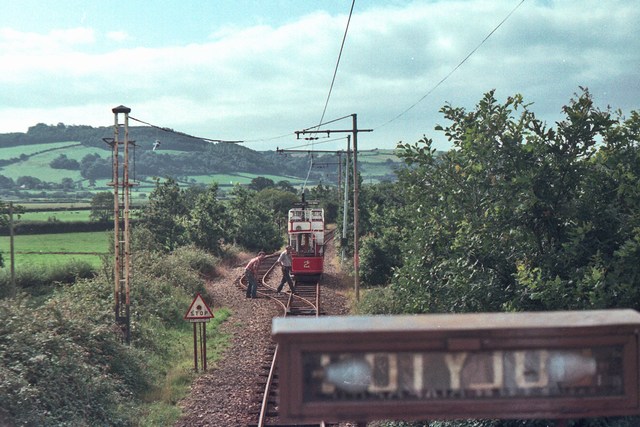 Approaching a passing loop with Car No 2 waiting.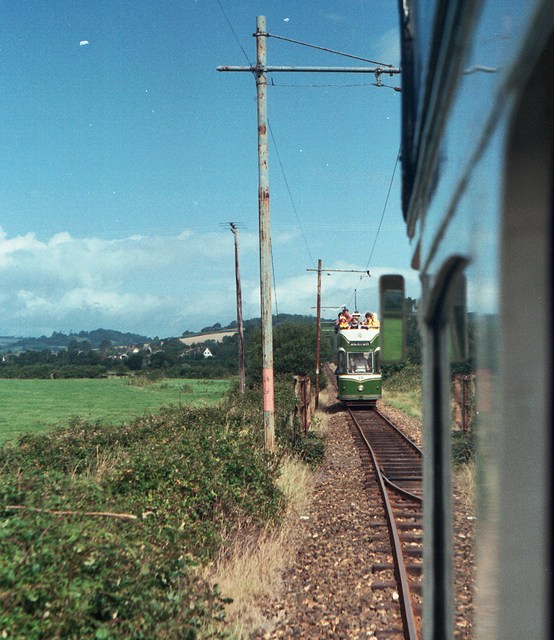 Another look along the line - this time with our car waiting at the loop.
The car ahead does not appear in the current fleet list of Seaton Tramways.
© Copyright M J Smith, 1985-2008
No photographs to be reproduced elsewhere without permission.