PRESERVED & SPECIAL INTEREST RAILWAY LINKS
for Southern England & South Wales
Southern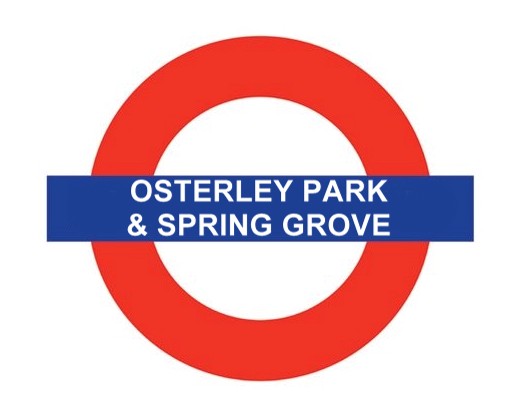 This station was opened as Osterley Park & Spring Grove in 1883 by the District Railway, which later became the District Line of London Underground. In 1933, Piccadilly line trains also began using the station to and from Hounslow West. The Piccadilly trains only called at this station for a year though, as in 1934, a brand new Osterley station was opened on the new A4 trunk road, and the original was closed.
The old station buildings remain intact, and now form part of the Osterley Book Shop. The platforms are still in place, but have been "narrowed" by the installation of cable posts.
These photos were taken on 8th March 2009.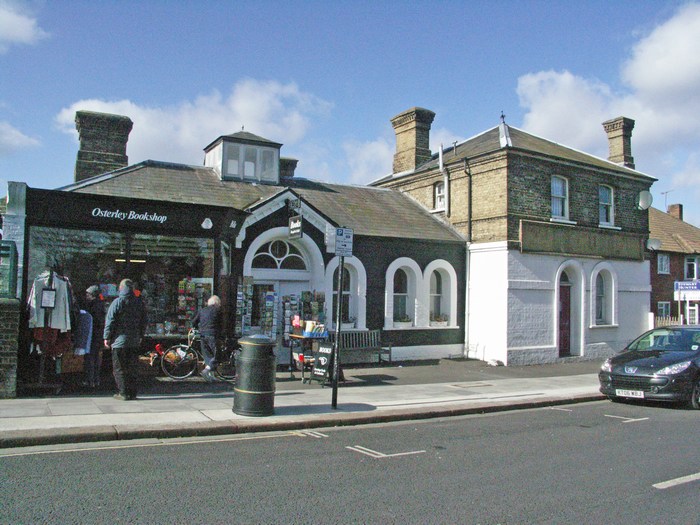 The station entrance was through the large, arched central doorway.
The bookshop occupies the original shop unit which in the 1930s was a grocery shop, but also extends into the old station.
The house to the right was probably the station master's house.
Close up of the main station building.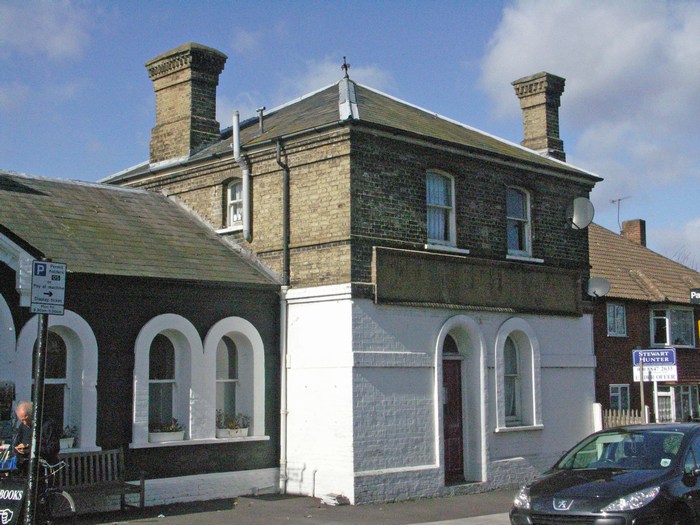 The station master's house.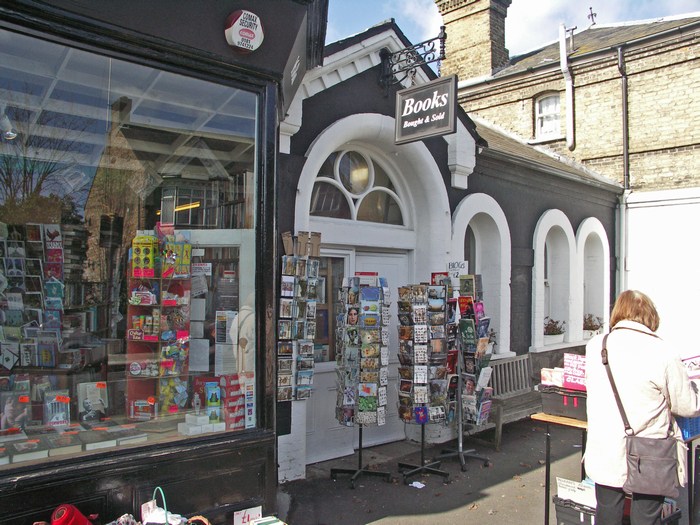 Another view of the station building.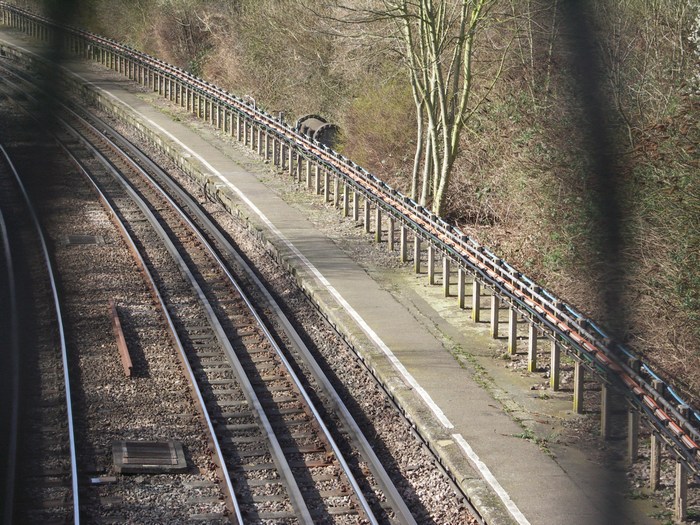 Metal meshing has been added to the bridge parapit, making photography difficult.
The up platform is still very much intact, although cable posts have now been added.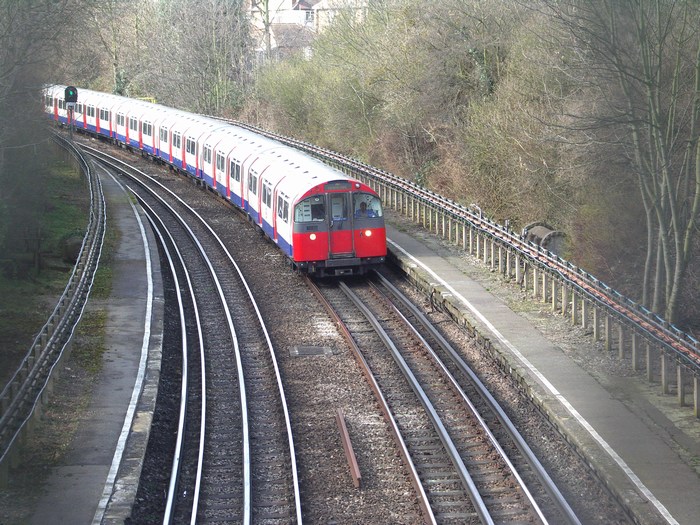 A London-bound Piccadilly line train passes through the old station, having left the 1934 Osterley station a minute earlier.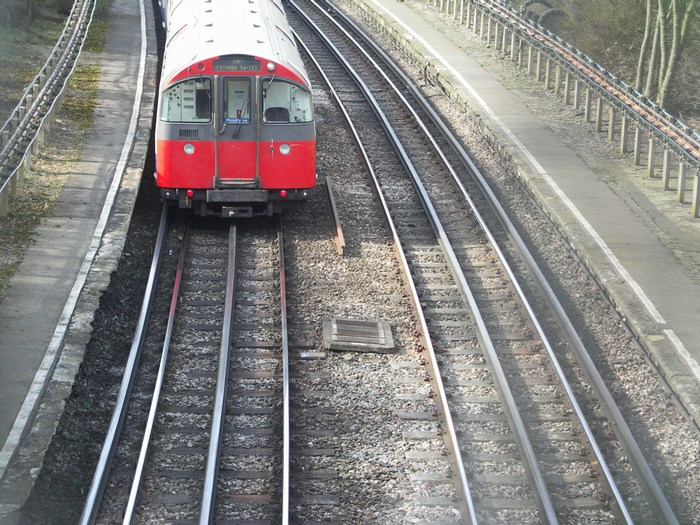 A Heathrow-bound train rattles through, stopping a little further on at the 1934 station.
© Copyright M J Smith, 2009
No photographs to be reproduced elsewhere without permission.