This station opened in 1862 on the branch line connecting Ringwood and Christchurch. This was several years before the main line between Southampton and Bournemouth was opened. Once the main line was established few passengers used the branch, and as a result, the branch line along with Hurn Station closed in September 1935.
The station building is now the Avon Causeway Hotel, which also provides restaurant and bar facilities to the general public. In the grounds there is a short line on the original track bed, with a diesel loco and a couple of carriages which are used as restaurant cars.
The track bed to the south is now a footpath towards Christchurch, although approaching Christchurch the line is covered by housing and industrial developments. The line extends as a footpath a little to the north, but much of the track here has been covered by the A338 Bournemouth Link Road.
These photographs were taken on Saturday 16th June 2007, despite the threatening sky.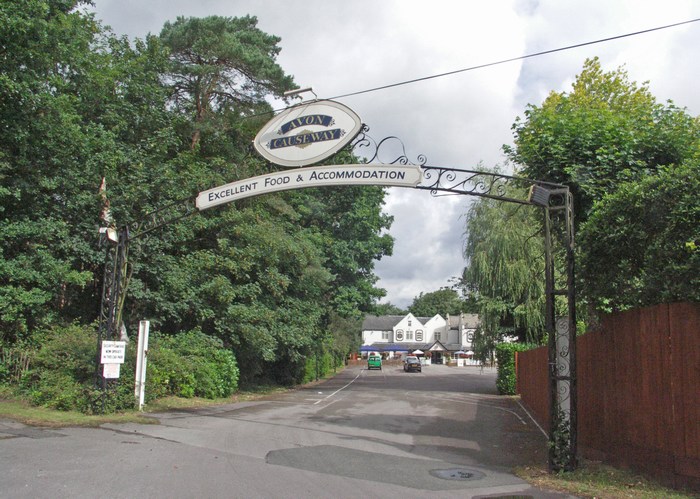 Entrance to the old station at Hurn - now the Avon Causeway Hotel.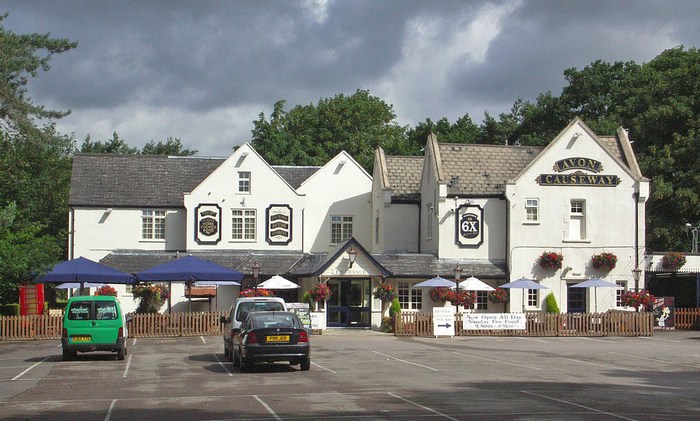 Close up of the old station. The building on the right faced the track.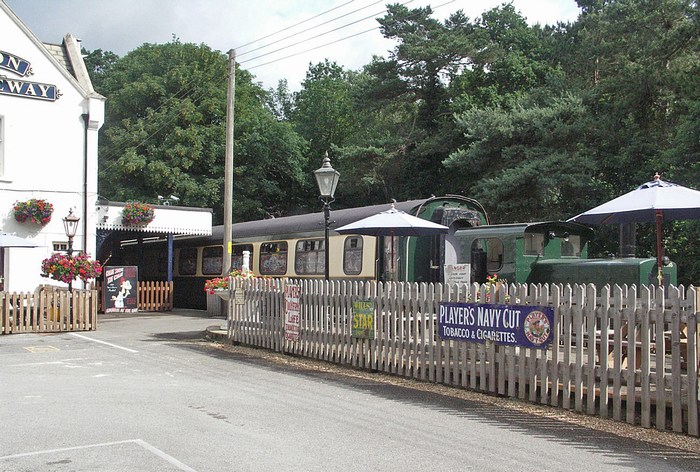 Showing the platform canopy and rolling stock on the short track.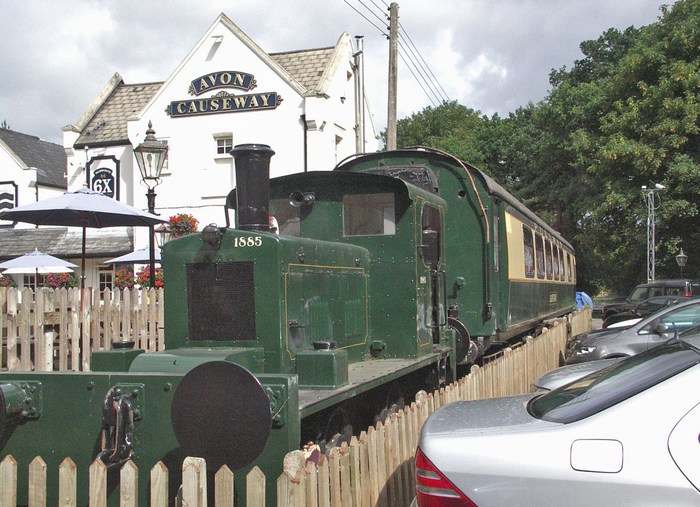 The diesel shunter and first carriage which is used as a restaurant car.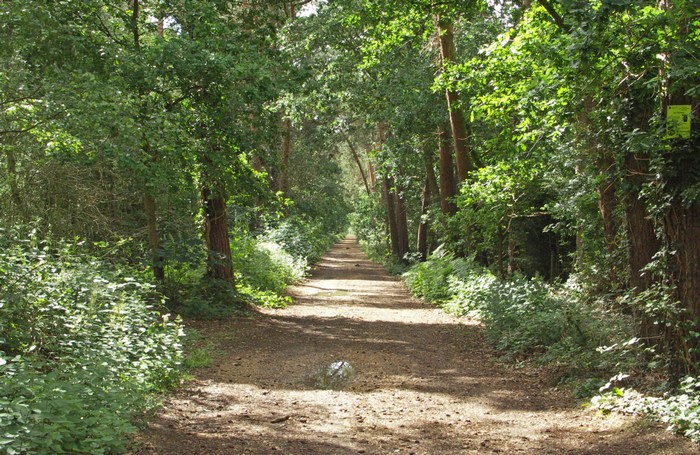 The track bed looking south towards Christchurch - now a public footpath.
© Copyright M J Smith, 2007-2008
No photographs to be reproduced elsewhere without permission.