PRESERVED & SPECIAL INTEREST
RAILWAY PHOTOGRAPHS
This viaduct was built as part of the Didcot, Newbury & Southampton Railway. The line was planned as a quicker route from the Midlands to the docks at Southampton, and opened between Didcot and Newbury in 1881. Operation and stock was provided by the Great Western from the outset. The company opened the extension to a new station at Winchester (Chesil) in 1885, but finances could not be raised for the continuation to Southampton. The LSWR stepped in and built a line from Winchester (Chesil) to their own main line at Shawford, where DN&S trains could use the main line into Southampton. As part of the deal, GWR locomotives had to be replaced by LSWR locos at Winchester.
The route from Winchester to Shawford had to cross the River Itchen and associated water meadows, and the grand Hockley Viaduct was constructed by LSWR over the Itchen valley. The viaduct and rest of the extension was opened in March 1891. The viaduct has 33 spans, and is the longest viaduct in Hampshire. The main structure is actually made of concrete, with the bricks just forming a facing. It is thought to be one of the earliest structures to be made from concrete.
The line never attracted as much traffic as anticipated, except during World War II, when it was used extensively for the movement of troops and materials to Southampton docks. Passenger services on the line were suspended for much of the war, to allow free passage of freight and troop trains. After the war normal services resumed but were of low volume, and plans were made by British Railways to close the line. Passenger services over the viaduct ceased in March 1960 (before the Beeching Plan), with goods trains ceasing in 1965.
The viaduct is not a listed structure, but Winchester City Council, who now own it, provides a minimum of maintenance. It is open as a footpath, and it is thought that Sustrans may be interested in making it part of a Hampshire cycle route.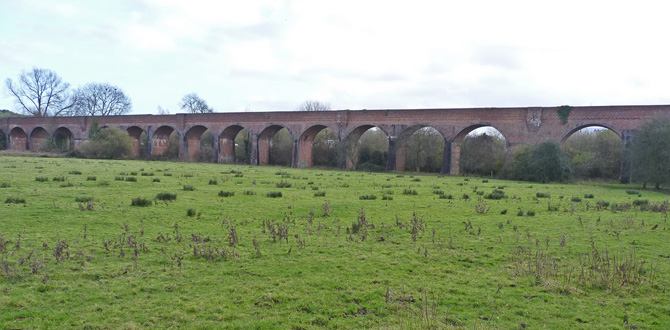 Some of the 33 spans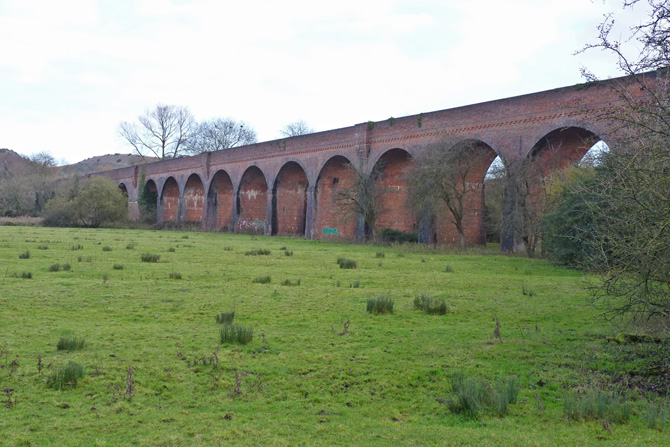 Although the viaduct is owned by Winchester City Council, the land on which is stands is owned by Hampshire County Council
North face of the viaduct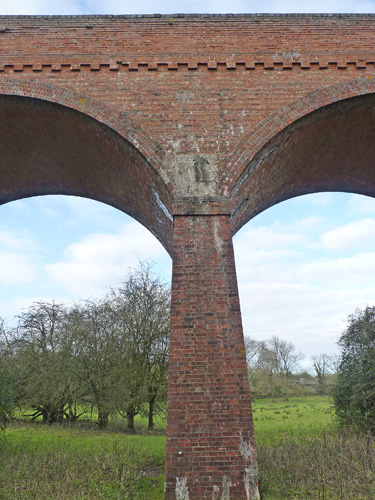 One of the support pillars, actually made of concrete with a brick facing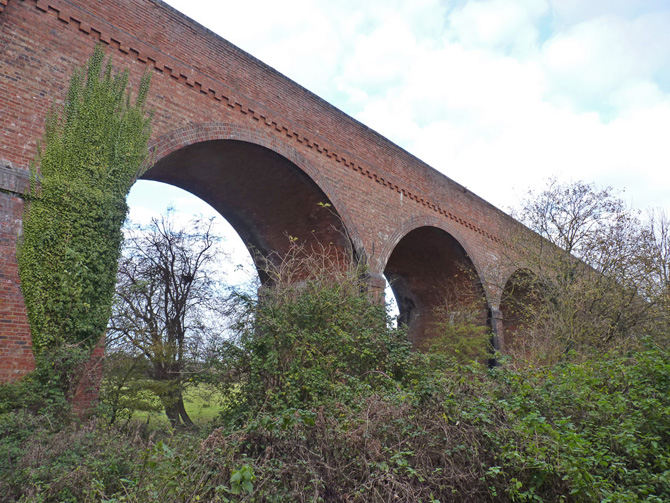 South face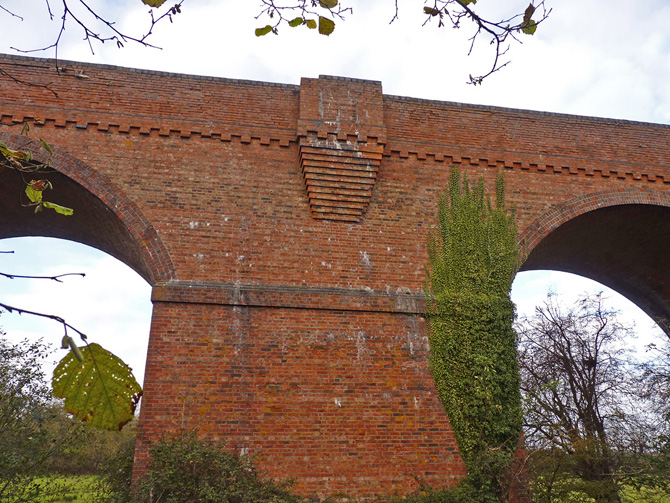 Major support pillar, showing the fancy brickwork added to the concrete structure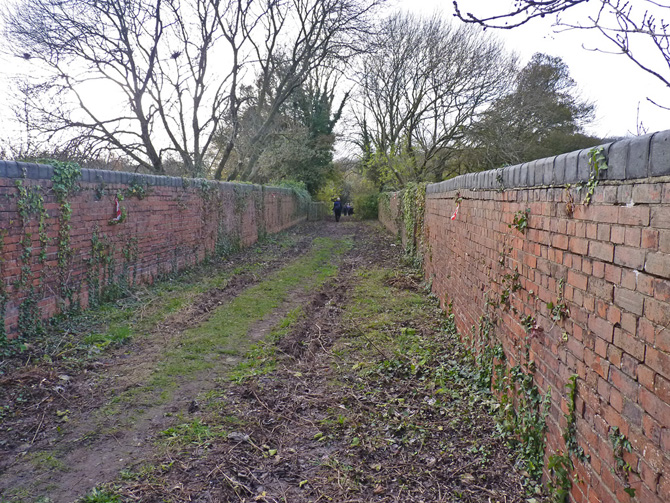 On the viaduct, which was built for a single track only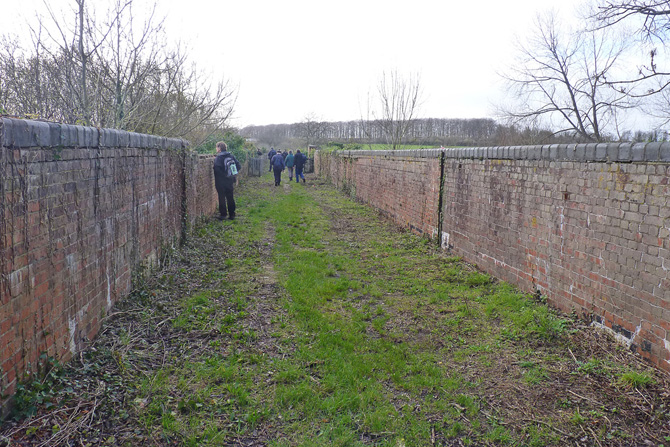 Much of the brick wall is in poor condition, with wooden fencing added in places for public safety.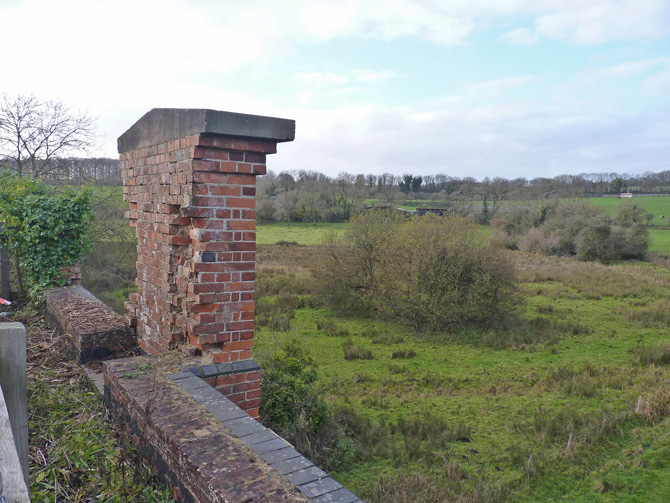 Showing the poor state of an ornamental pillar. Wooden fencing can just be seen on the left.
© Copyright M J Smith, 2011
No photographs to be reproduced elsewhere without permission.