PRESERVED & SPECIAL INTEREST
RAILWAY PHOTOGRAPHS
EXBURY GARDENS RAILWAY 2009
Sue Sutherland Landscape Architects and Southern Planning Practice were appointed in March 1999, with a brief to design a circular route with a halt mid way to enable the very young, elderly and disabled to enjoy the gardens, whilst providing an exciting ride with appeal for all.
The design and creation of a completely new garden involved the reclamation of a former landfill site. Great care was taken in designing the route to minimise intrusion into the calm tranquil character of the existing gardens while also allowing glimpsed views of many of the Garden's well known and loved features.
The Railway was opened in August 2001 and it's construction has been recorded in the DVD "The Dream That Became Steam". The Exbury Gardens Steam Railway follows a one and a quarter mile circular route on a 12¼" gauge and is a wonderful and evocative way to see the gardens.
The sights and sounds of the liveried blue engines are a draw for visitors of all ages. Exbury North Halt in the American Garden, so called because it contains rhododendron hybrids from the USA, enables visitors to hop off the train and explore this area before returning to Exbury Central on foot or by train.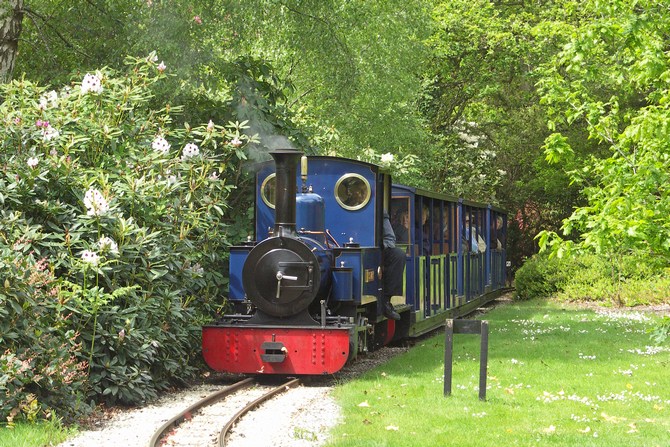 Rosemary exits from the woodland, just before entering Exbury North Station.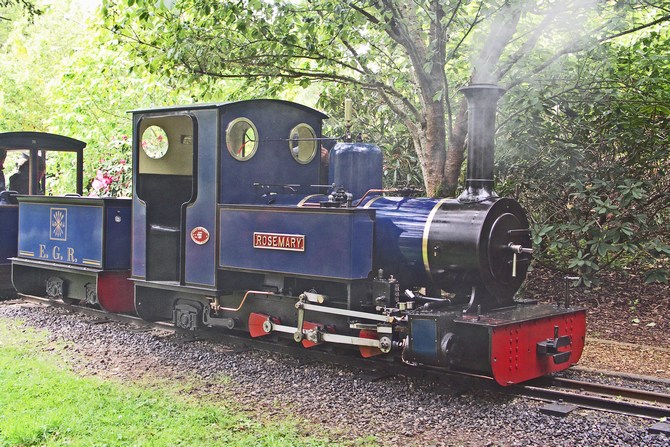 Rosemary takes a break at Exbury North whilst the guard tells the passengers about the gardens.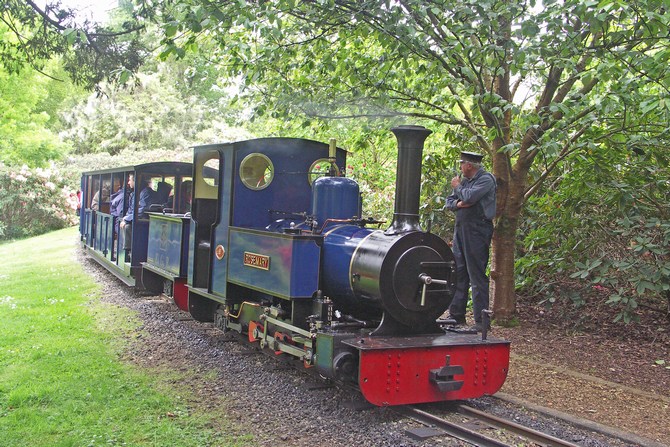 The engine driver takes a break too!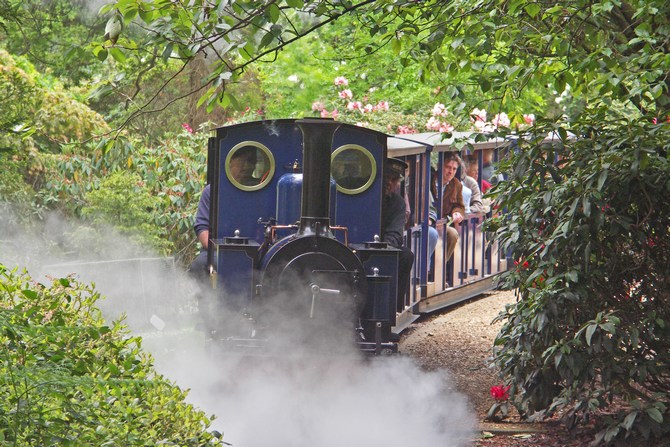 Departing Exbury North, and returning to Exbury Central.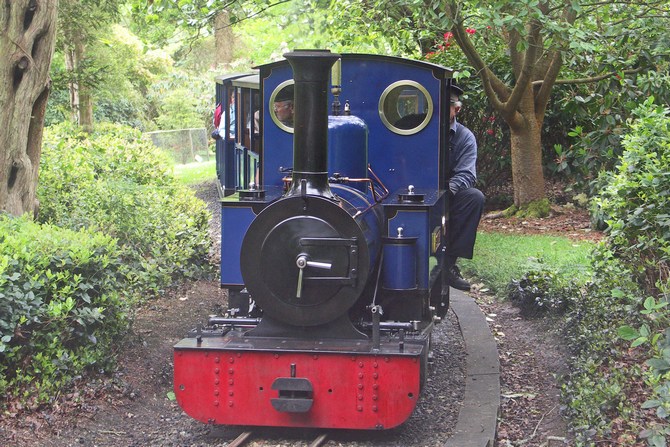 Rosemary building up speed on the return journey.
© Copyright M J Smith, 2009
No photographs to be reproduced elsewhere without permission.