PRESERVED & SPECIAL INTEREST
RAILWAY PHOTOGRAPHS
DOCKLANDS LIGHT RAILWAY 1987
The DLR was constructed in the 1980s as part of the regeneration of the old abandoned dock areas on the Isle of Dogs. The original lines opened in 1987, using as much as possible of the old brick viaduct that remained from the freight railway lines that were constructed in the docks during the 19th century. In 1987 the lines ran from Tower Gateway southwards to Island Gardens, and northwards to Stratford.
Subsequently the system has been extended in various directions several times, reaching the Bank station by a new tunnel, Lewisham, south of the Thames, via a new tunnel, and various parts of east London, often taking over existing suburban lines.
The websites below will provide plenty of history and current details:
The following photographs were taken in 1987 at Tower Gateway and at the original southern terminus of Island Gardens.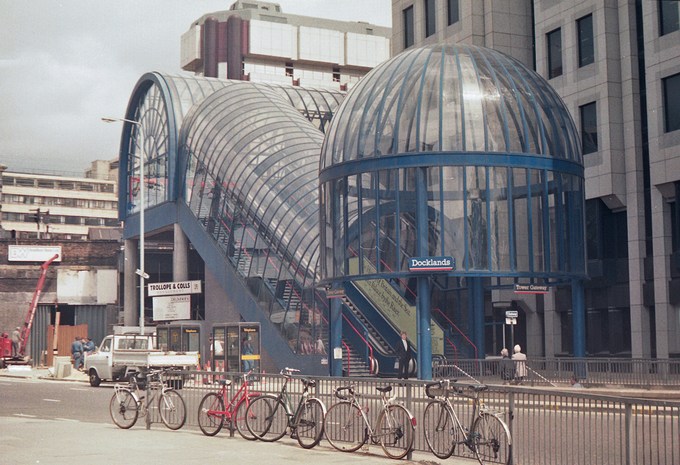 This is the Tower Gateway Station in The Minories.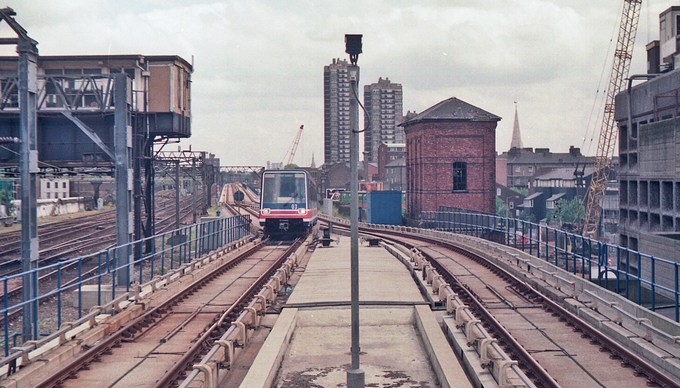 Train approaching the island platform at Tower Gateway.
The Fenchurch Street to Tilbury and Southend lines can be seen on the left.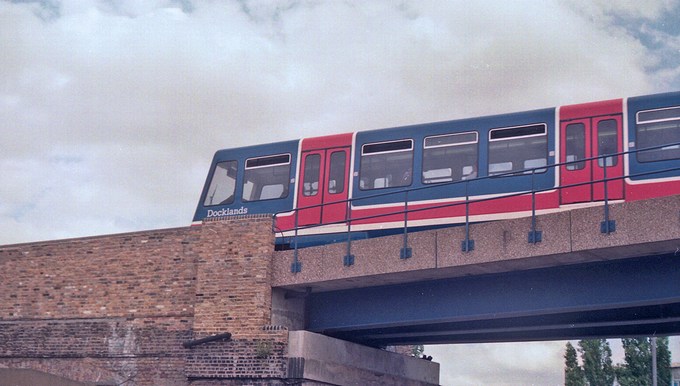 Train on the overbridge near the original Island Gardens station.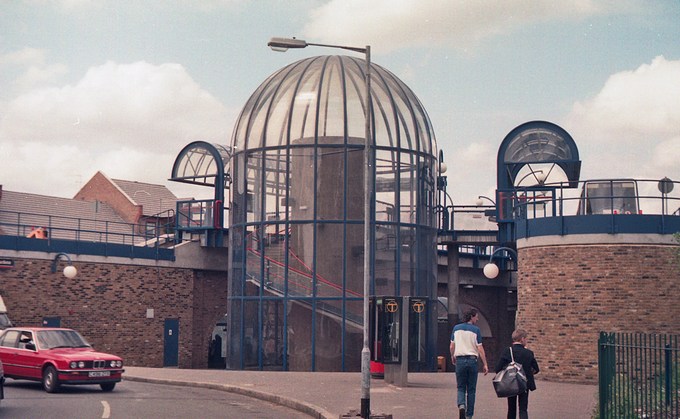 The original Island Gardens terminus station. A train can be seen waiting at the middle right.
This station has now been demolished, and replaced by an underground station
for the Thames tunnel route to Greenwich and Lewisham.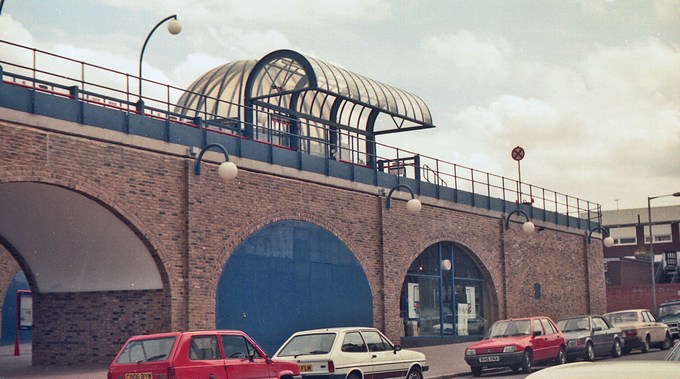 The original Island Gardens station from the other side.
It can clearly be seen that the Victorian viaducts were put into use for this part of the Docklands Railway.
© Copyright M J Smith, 1987-2008
No photographs to be reproduced elsewhere without permission.