The DLR was constructed in the 1980s as part of the regeneration of the old abandoned dock areas on the Isle of Dogs. The original lines opened in 1987, using as much as possible of the old brick viaduct that remained from the freight railway lines that were constructed in the docks during the 19th century. Subsequently the system has been extended in various directions several times, reaching the Bank station by a new tunnel, Lewisham, south of the Thames, via a new tunnel, and various parts of east London, often taking over existing suburban lines.
The websites below will provide plenty of history and current details:
The following photographs were taken in 1985 in the Minories, Royal Mint Street and Cable Street, when the new viaduct to serve Tower Gateway Station was under construction.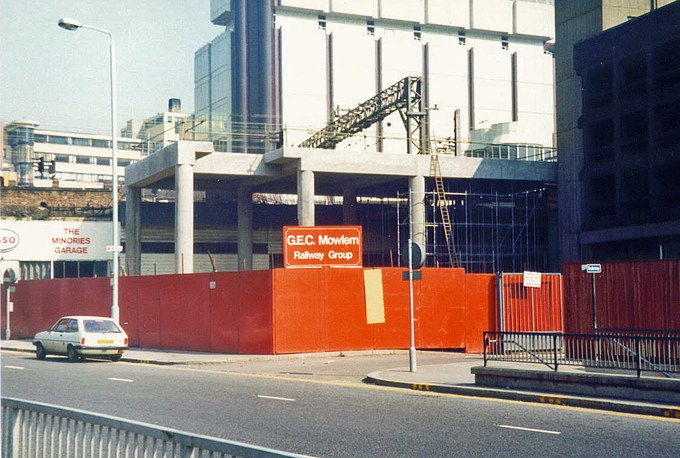 This is the Tower Gateway Station under construction in The Minories.
Compare this with the view taken two years later - see here.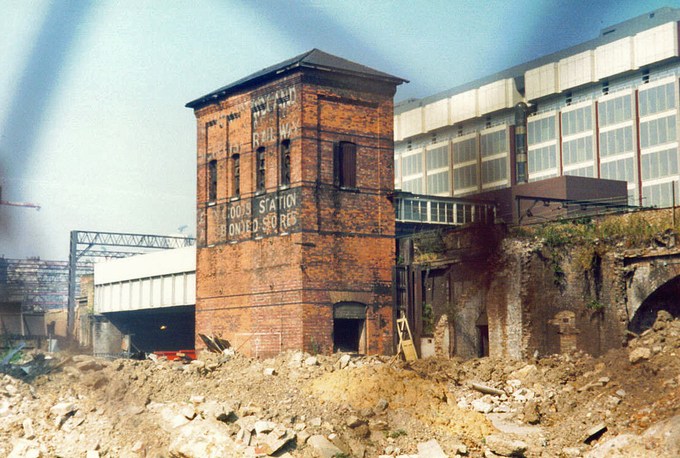 Some demolition was necessary to make room for the new viaduct.
The red brick building is a former bonded stores, part of the goods station on the London, Tilbury & Southend Railway.
This became part of the London Midland & Scottish Railway upon grouping in 1923.
(The shadows on the photo are caused by wire fencing that I couldn't avoid)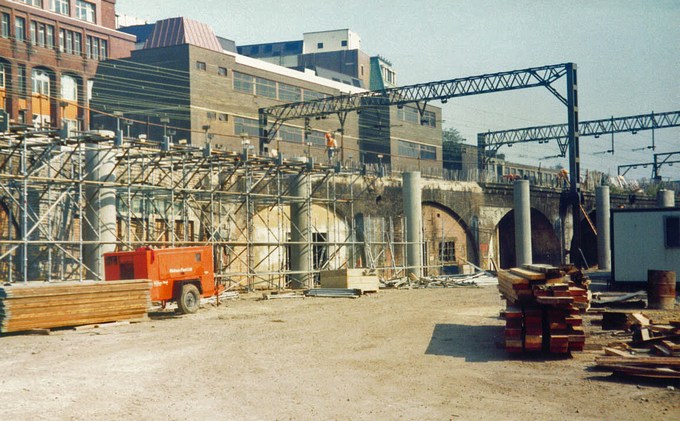 Pillars being erected to support the viaduct alongside the Victorian brick viaduct in Royal Mint Street.
This old bit of viaduct has been truncated.
It used to form a curve over Royal Mint Street for a freight-only line into St Katherine's Dock.
It was cut back to allow for the Docklands line to go straight ahead towards Tower Gateway station.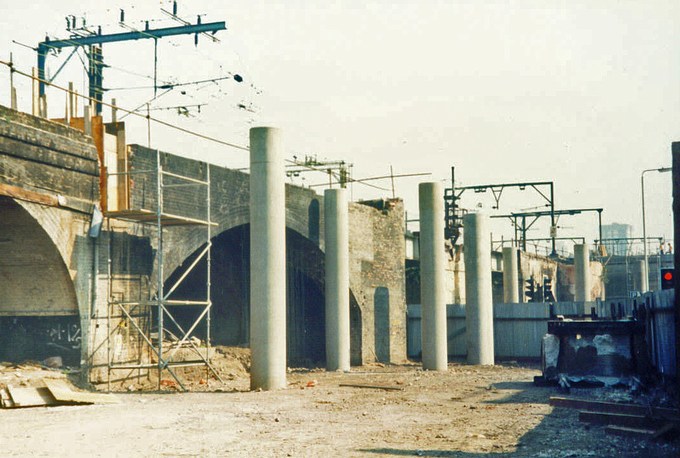 More uprights near the bridge over Leman Street.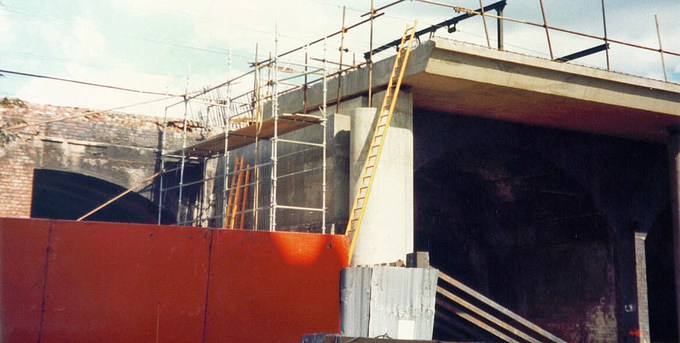 The westward end of the track-base at this point in time.
It was being constructed from the middle and extended in both directions (eastwards and westwards) at the same time.
Looking eastwards alongside Cable Street, showing the new viaduct stretching into the distance.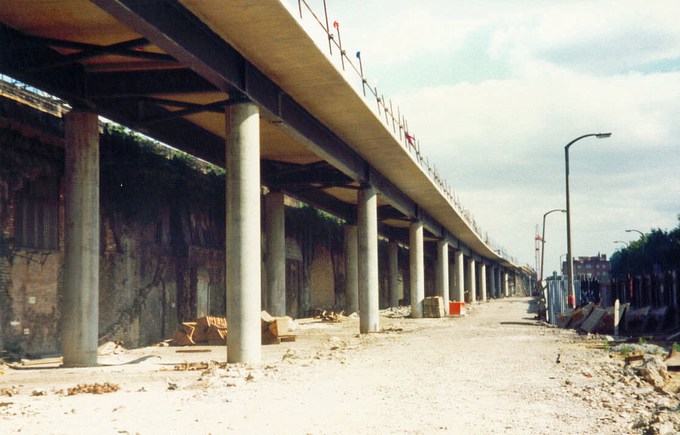 View under the new viaduct at Cable Street.
Note the daylight between the old and new viaducts. They are not structurally connected.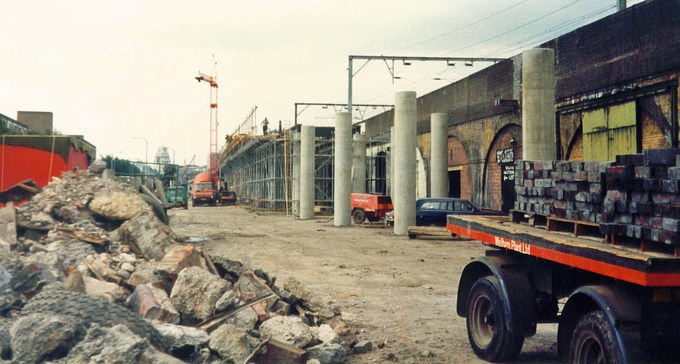 The eastern end of the viaduct construction.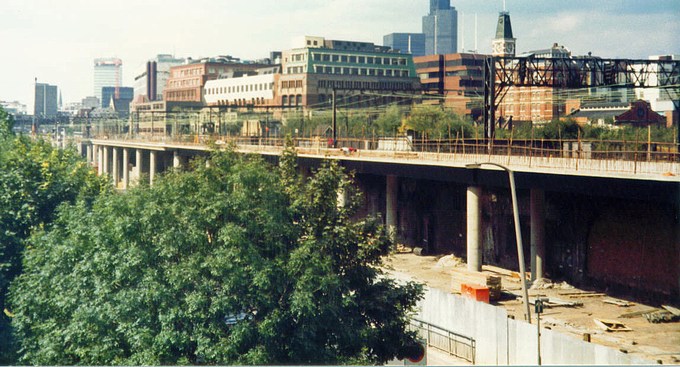 View of the viaduct at Cable Street, looking west towards the City of London.
Picture was taken from the balcony of a block of flats.
© Copyright M J Smith, 1985-2008
No photographs to be reproduced elsewhere without permission.