PRESERVED & SPECIAL INTEREST
RAILWAY PHOTOGRAPHS
This preserved railway began in 1970 with plans to purchase the line from Parkend to Lydney. To form their steam and restoration centre, the group purchased land from the former Norchard Colliery and West Gloucestershire Power Station, which were alongside the branch line, in 1974. After four years of effort, the first open day was staged in 1978. Expansion followed gradually, with the final purchase of required track and land from British Rail in 1985.
Further extensions continued through the 1990s, and finally in 2006, Parkend Station was reopened for passenger use for the first time since 1929. Full details can be found at the DFR history webpage.
The following photographs were taken at the Norchard Steam Centre in 1994, during a holiday to Gloucestershire.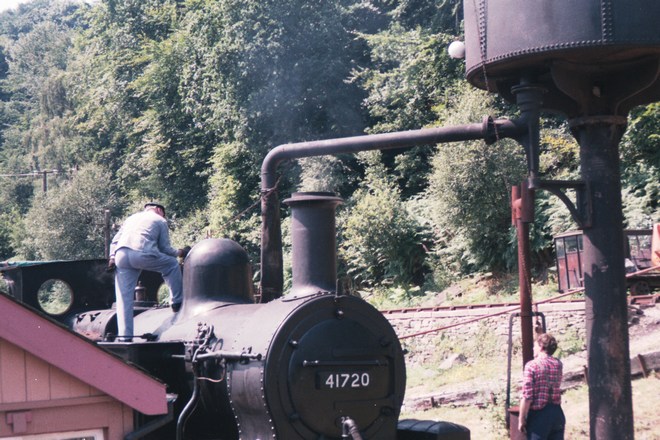 Locomotive "41720" takes on water prior to shunting duties at Norchard.
This locomotive is actually 41708, given a temporary number for a photographic charter.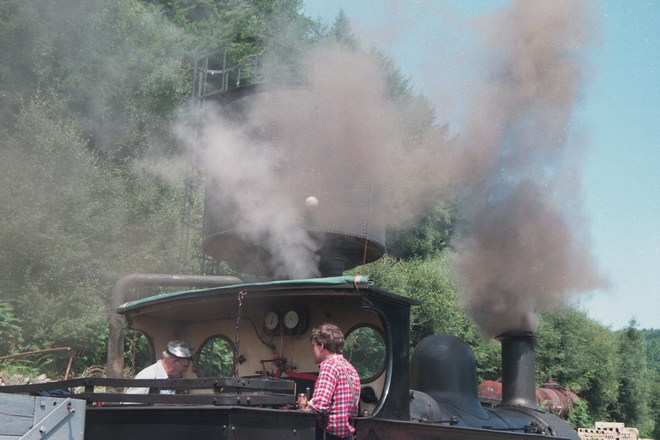 "41720" builds up steam.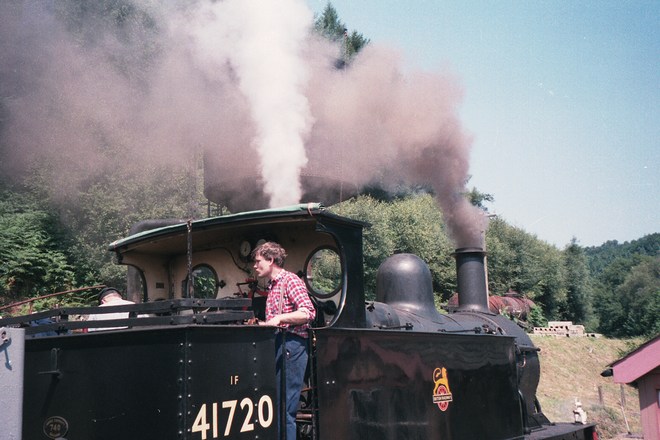 This loco is a class 1F, 0-6-0 tank, built in Derby by the Midland Railway in 1880.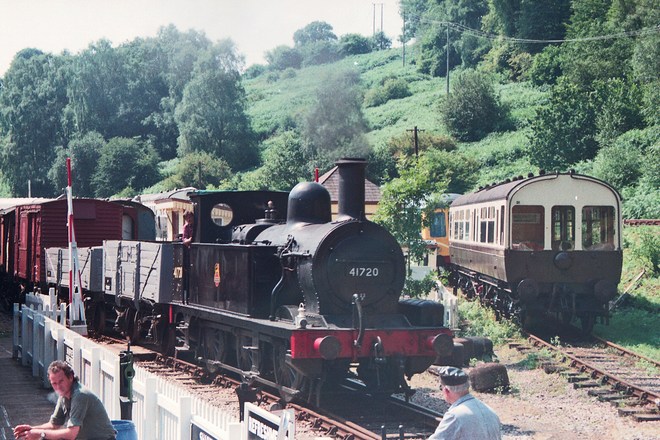 "41720" (41708) moving a train of goods wagons to a nearby siding.
When withdrawn by British Railways in 1966, it was the oldest locomotive still operating.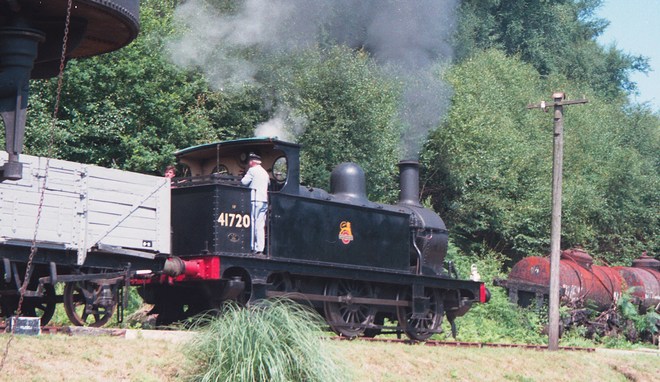 Shunting on the high level line at Norchard.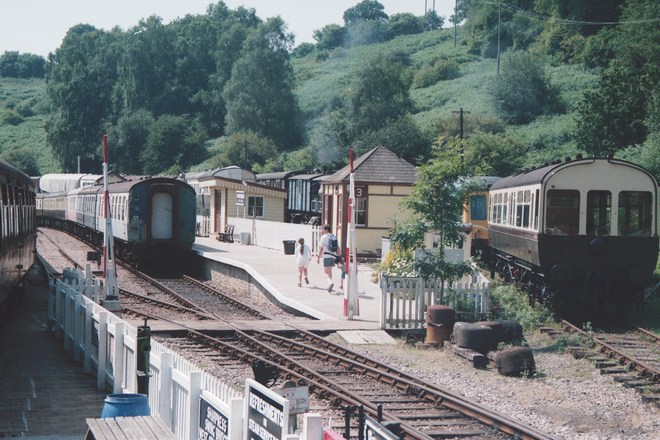 View of Norchard Station.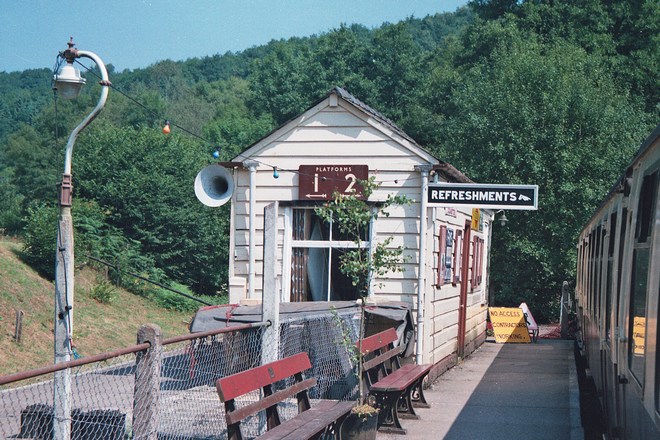 Platforms at Norchard.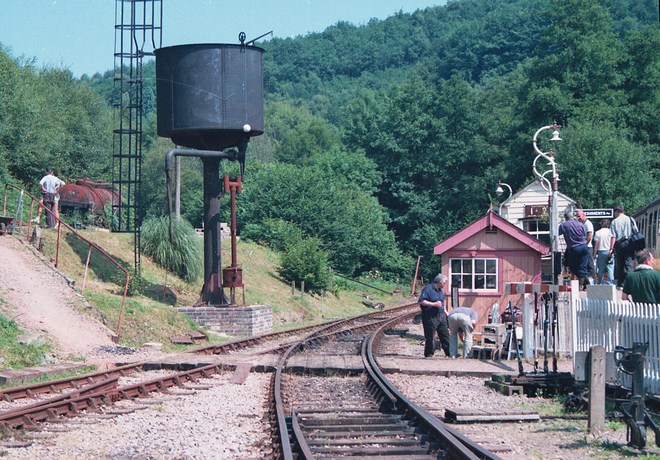 Volunteers working on the railway at Norchard.
© Copyright M J Smith, 1994-2008
No photographs to be reproduced elsewhere without permission.