PRESERVED & SPECIAL INTEREST
RAILWAY PHOTOGRAPHS
Coleford Great Western Railway Museum, in Coleford, Gloucestershire, was founded in 1988. The museum is based in the former GWR Goods Shed - the station having been demolished to make way for the adjacent car park. The goods shed, built in 1883, is a listed building, and is the sole survivor of the Coleford Station complex, which once connected the town with Monmouth and Lydney.
The Museum traces the history of all the railways in the Forest of Dean, Gloucestershire, from the early 1800s when the first plateways were laid, to the 1970s when the Dean Forest Railway was founded. The Museum has information about the Wye Valley Railway, Severn & Wye Railway and Monmouth Troy railway station.
The museum consists of the former goods shed, a GWR signal box (formerly Cogload Junction), a miniature railway and a very short stretch of track on which Peckett 0-4-0 ST locomotive, no. 1893 stands, along with some ex-GWR rolling stock.
More details can be found at the Coleford GWR Museum website.
These photographs were taken from outside the museum on Monday 5th April 2010.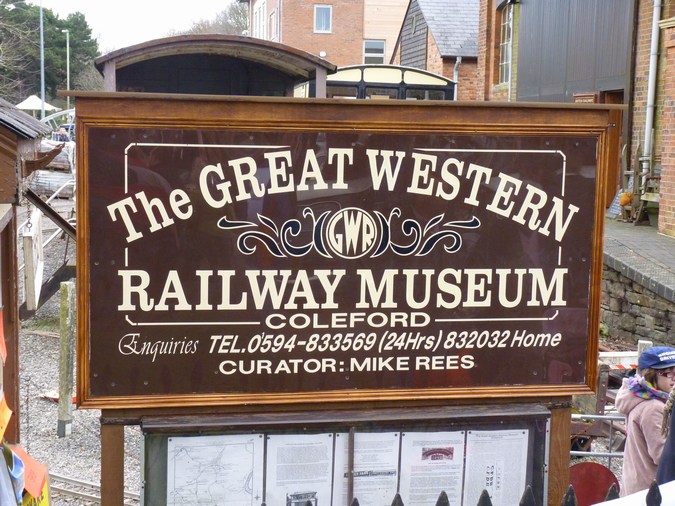 Museum Sign.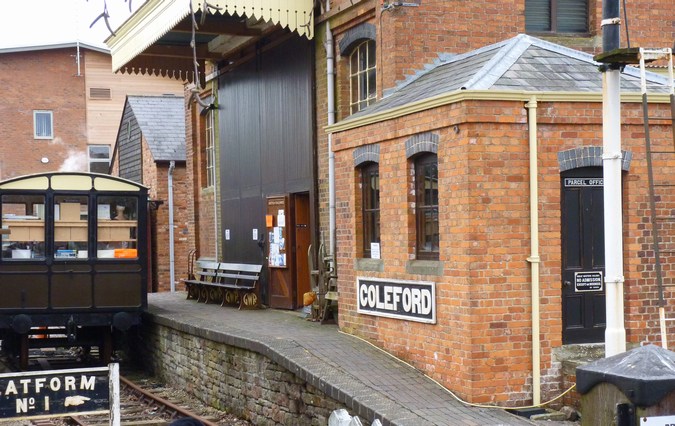 The Goods Shed and auxiliary buildings.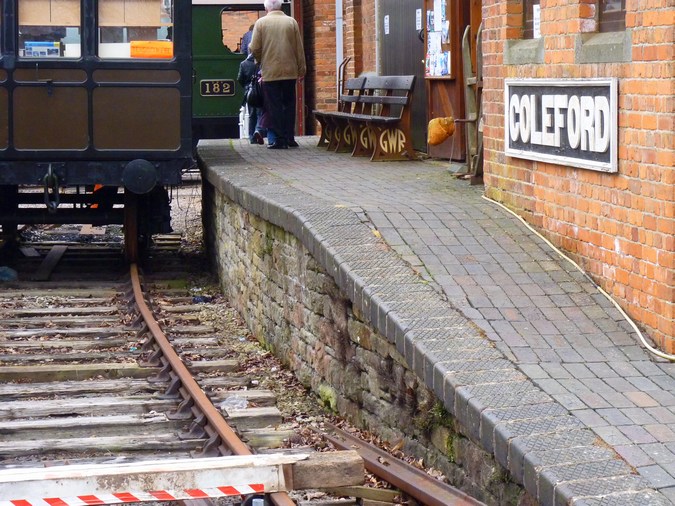 Showing the platform at Coleford Museum.
Items of ex-GWR rolling stock.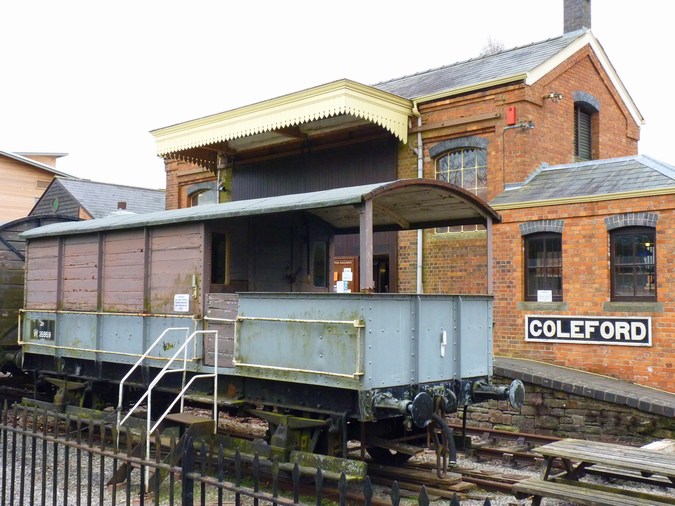 Ex-GWR wagon.
Box van and observation car.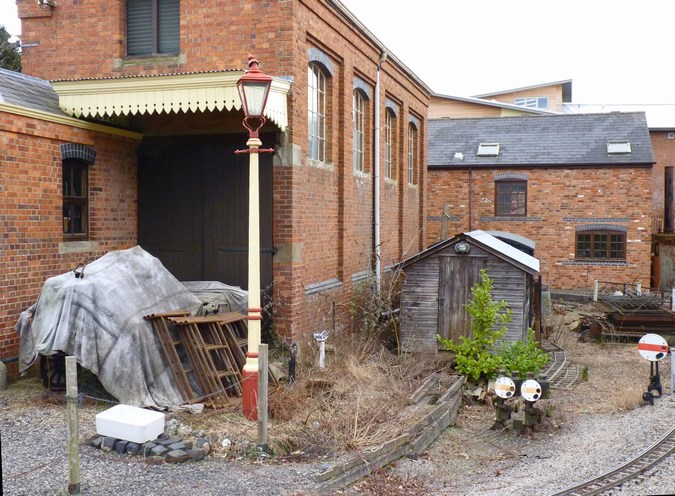 Rear of the museum, with authentic lamp post.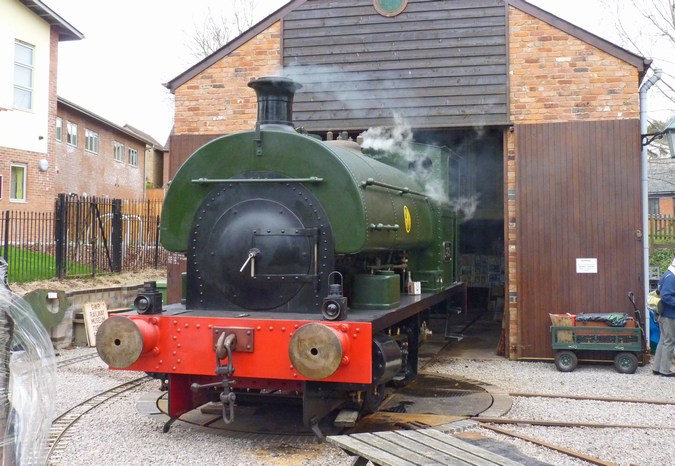 Peckett 0-4-0 ST locomotive, no. 1893.
The loco was built for the GWR by Peckett & Sons of Bristol in 1936.
She spent her entire life shunting wagons in power stations.
She was restored at the museum, between 2002 and 2005.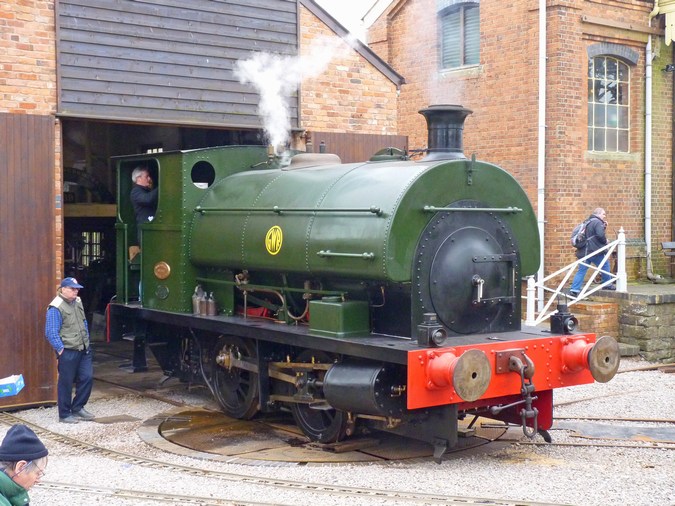 Peckett 0-4-0 ST locomotive, no. 1893. This is only fired-up during the Coleford Carnival of Transport
in April each year and on other special open days. There is barely any track, so the loco just stands in place.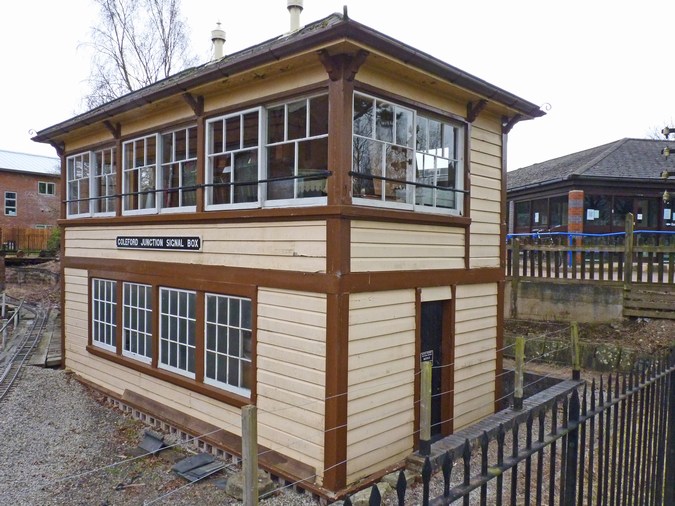 The museum signal box was formerly at Cogload Junction, Somerset.
© Copyright M J Smith, 2010
No photographs to be reproduced elsewhere without permission.