The photographs below were taken in August 1972. The negatives were rediscovered in 2010, scanned, and the images placed on this website. The quality of the images is reasonably good.

They are an interesting archive of the centre as it was some 38 years ago, and show locomotives that have since moved to other heritage railways.

For a history of the railway centre, see the 2010 page.

In 1972, the centre has only been in existence for a couple of years, and things were pretty basic, when compared to the sophistication of the centre in the 21st century.

The following photographs were taken on 28 August 1972.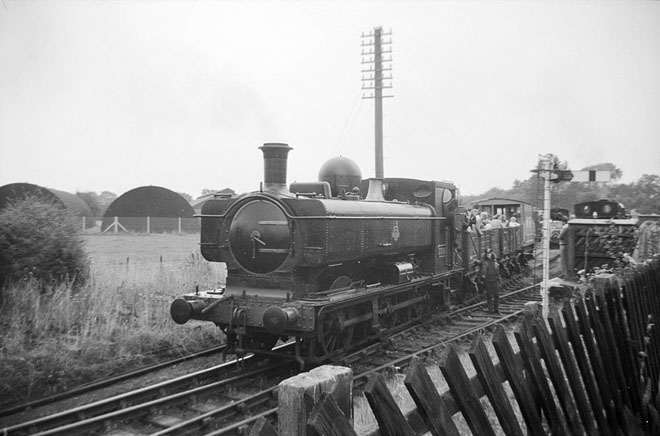 This rake of open passenger wagons and a brake van is being haulled by 0-6-0 Pannier Tank No 7715.
7715 was built in 1930 by Kerr Stuart & Co for the GWR. 7715 was purchased by London Transport
in 1963, repainted maroon and numbered L99.
In 2009 the locomotive was in use on the Spa Valley Railway. See here for photos.
7715 puffing along the short demo line. The line is still used by the centre for visitor rides,
but passengers are conveyed in the comfort of ex-BR Mk 1 carriages.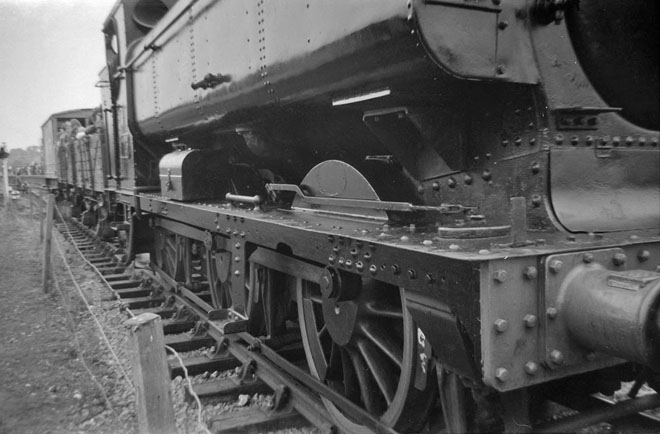 Getting close up and personal with 7715 which was taken into preservation in 1970.
Ivatt 2-6-2T 41298 was built by British Railways at Crewe in 1951, and used on Southern Region routes. At the end of BR steam in 1967 she was purchased in working condition by the Ivatt Trust for preservation. She was delivered to Quainton in 1970 for storage, and then transferred to the Isle of Wight Steam Railway in 2008 where restoration work took place. In August 2014 she moved under her own steam for the first time since 1966. It is expected that she will enter service on the Isle of Wight in due course.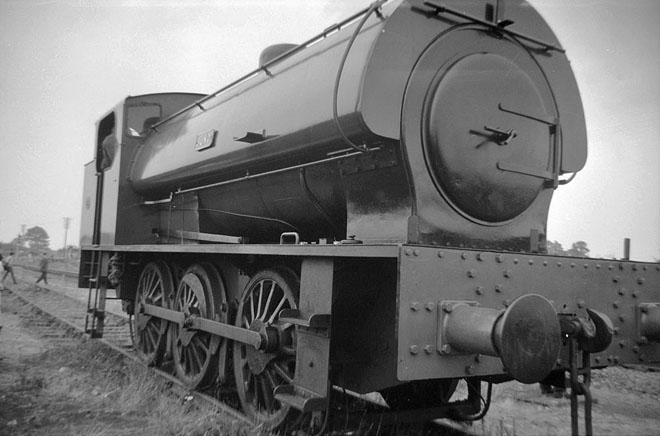 This is 0-6-0 Saddle Tank "Juno", built in 1958 by the Hunslet Engine Company in Leeds for industrial use.
She was taken into preservation just 11 years later in 1969. After many years of service at the
Bucks Railway Centre, the loco has now transferred to the Isle of Wight Steam Railway.
She is currently out of use, and future plans have not been formulated.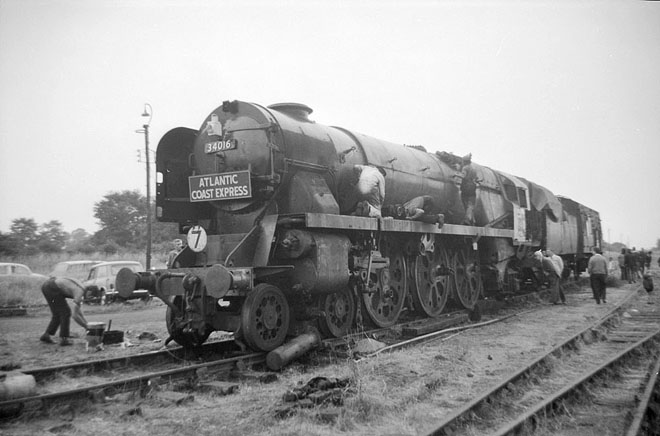 "34016 "Bodmin" was built at Brighton by the Southern Railway in 1945. She was taken into preservation in
1972, the year photographed here. One of the rebuilt Bullied Light Pacific West Country Class of locomotives,
she is now in working order on the Mid Hants Railway (Watercress Line) - see recent photo here.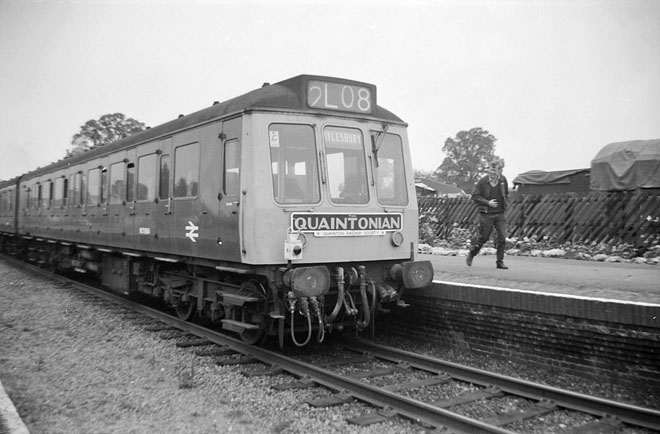 The Quainton Railway Society (owners of the Bucks Railway Centre) chartered a DMU from British Rail to
operate a passenger service from Aylesbury to Quainton Road station (which is alongside the railway centre site)
on bank holiday weekends. The service was named "Quaintonian" and operated from 1971 to 1987.
This photo was taken on bank holiday Monday in 1972. In more recent times, the "Quaintonian" has
operated on August bank holiday weekends only, but is often served by a heritage DMU.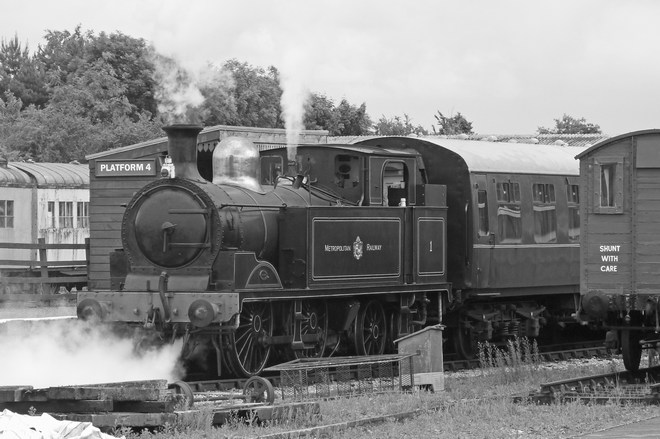 This photo of Metropolitan No 1 on the demonstration line at the centre was taken in 2010,
38 years after those above, and is included here to add continuity.
Click here to see the other 2010 photos and read the history.

© Copyright M J Smith, 1972-2010. Updated 2014.
No photographs to be reproduced elsewhere without permission.