PRESERVED & SPECIAL INTEREST
RAILWAY PHOTOGRAPHS
BRISTOL HARBOUR RAILWAY, 2011
This preserved railway runs for about one mile in total alongside the Bristol Floating Harbour from near the "SS Great Britain" historic ship to the M Shed Museum, with a branch alongside the River Avon new cut. The harbour railway network first opened in 1872 as a joint venture between the Great Western Railway and the Bristol & Exeter Railway. The latter was eventually absorbed by the GWR. The original connection to the main line tracks was at Temple Meads, but later there was a connection to the Portishead line.
The connection to Temple Meads closed in 1964, when the harbour was running down, and shipping was docking at the developing Avonmouth. The Western Fuel Company continued operations there until 1987. Meanwhile, the Bristol Harbour Railway was established as a tourist attraction in 1978. It is operated by the Bristol Museums Service, and until 2009 was part of the Bristol Industrial Museum at the harbour. In 2011 a redeveloped museum called "M Shed" was established, replacing the original, and the railway is now part of that. It operates on one or two weekends each month except in winter.
The following photographs were taken on 24th September 2011.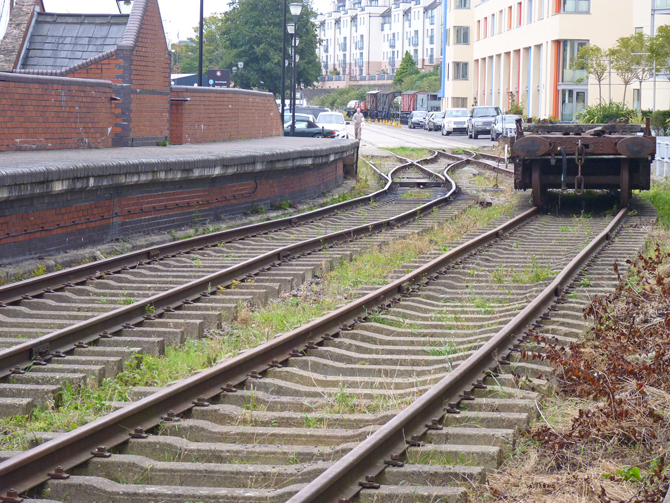 Tracks at the "SS Great Britain" end of the line.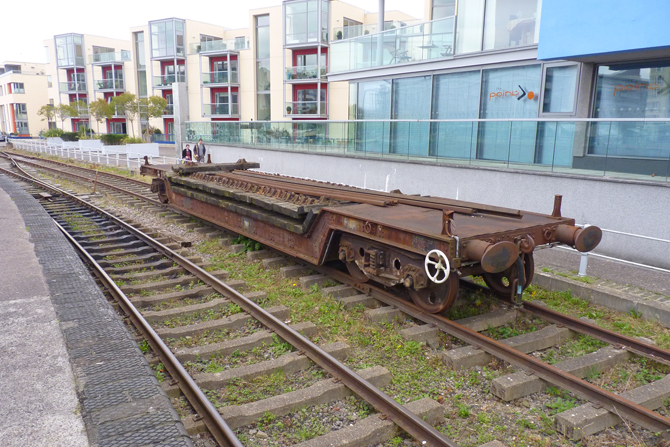 Flat-bed wagon at the "SS Great Britain" end of the line.
Note the modern apartments built over the old coal sidings and depot.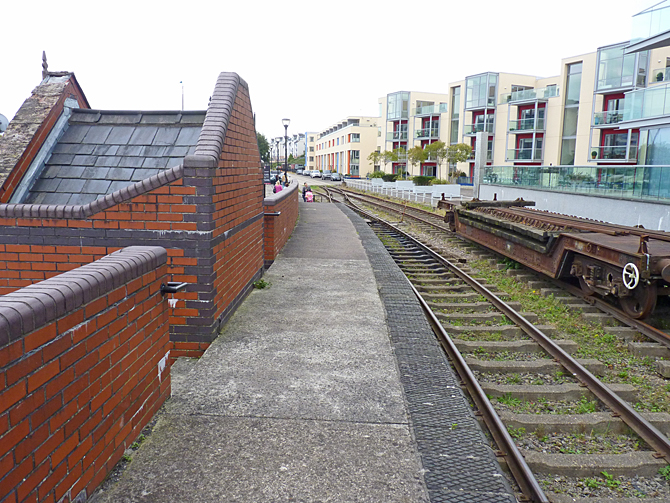 Station platform at the "SS Great Britain" end of the line.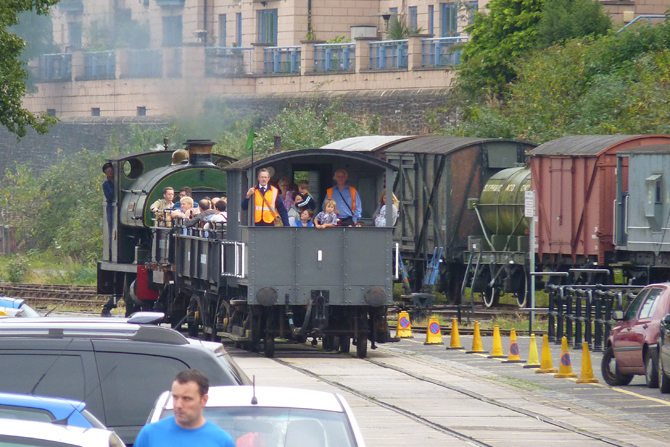 The passenger service is approaching. Note that passengers are seated in open carriages.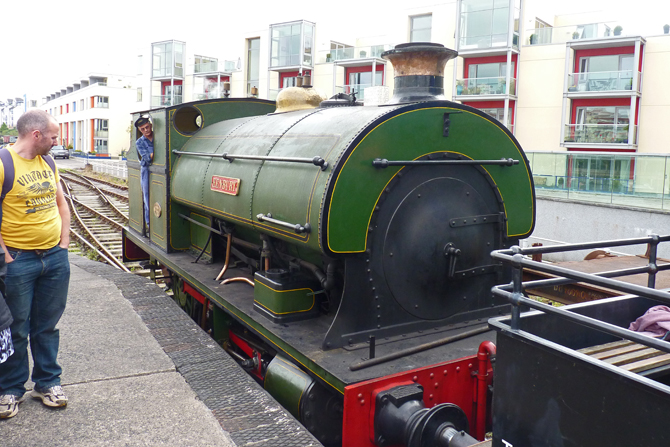 The locomotive in use was "Henbury", built by Bristol company, Peckett & Sons in 1937.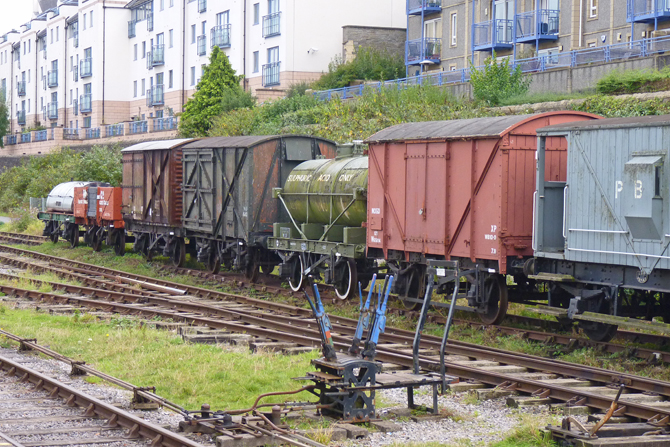 Assorted wagons on the sidings by the passenger line.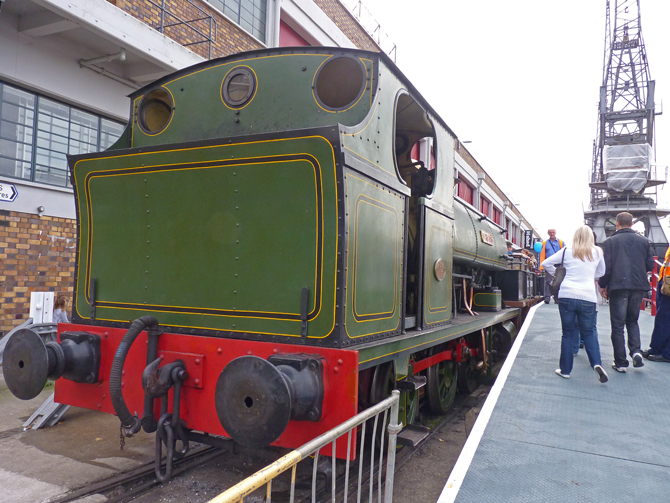 "Henbury" waits at the "M Shed Museum" end of the line.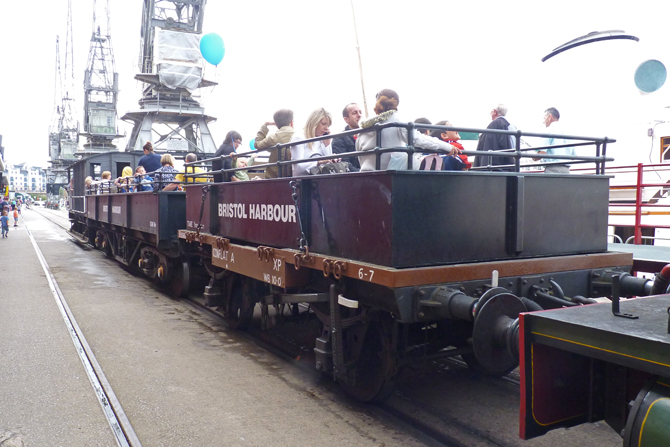 Passengers in the open wagons awaiting the three-quarters mile trip to the "SS Great Britain".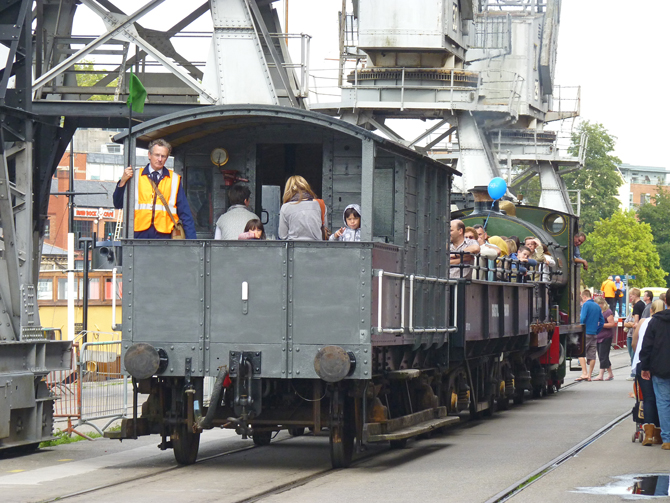 The trains sets off for the return trip alongside the harbour.
Note that the train mingles with pedestrians strolling along the harbourside.
The loco does not run round, so a break van guard watches for any problems.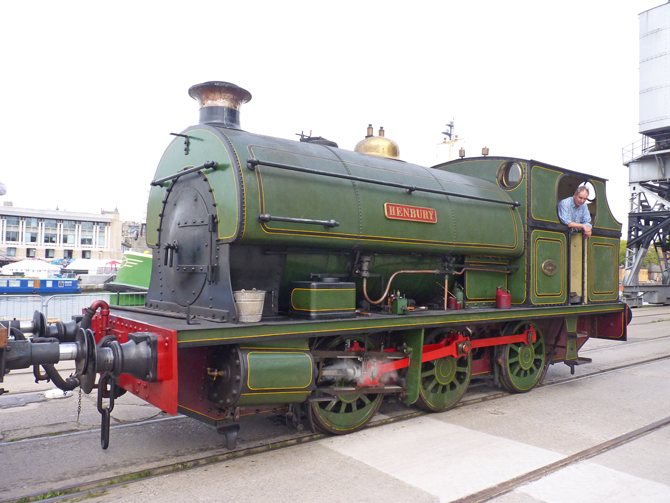 The 0-6-0ST "Henbury", built 1937, was taken into preservation in 1964.
It worked on the Bristol Docks, and continues to do so - never having changed location.
© Copyright M J Smith, 2011
No photographs to be reproduced elsewhere without permission.