PRESERVED & SPECIAL INTEREST
RAILWAY PHOTOGRAPHS
BEER HEIGHTS LIGHT RAILWAY 1985
This miniature railway is in the Pecorama Gardens overlooking the small holiday resort of Beer in South Devon. There is also a large model railway layout for viewing.
The BHLR 7¼ inch gauge railway opened to the public on the 14 July 1975, and being high on the hillside above Beer village, the railway rides offer extensive views across Lyme Bay to Portland Bill. Having been gradually extended over the years, the line now forms a complex circuit of one mile in length.
These few photographs were taken during a family caravan holiday in South Devon during August 1985.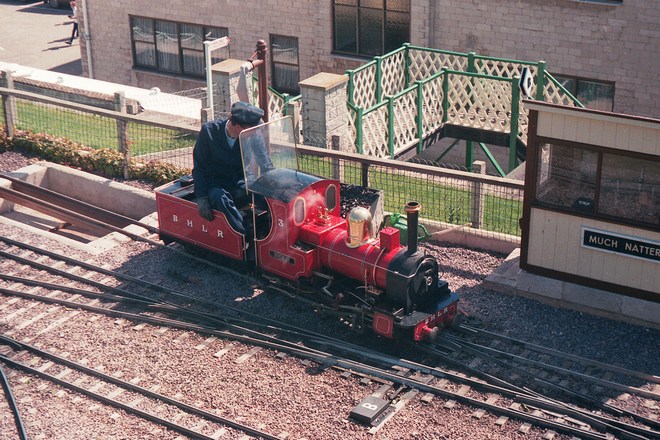 Locomotive "Dickie" was built by David Curwen of Devizes, Wiltshire in 1976.
An 0-4-2 tender engine, the loco was named by the veteran comedian Richard Murdoch.
Re-boilered in 1992, it has seen continuous service for the past 30 years. These days the loco is painted blue.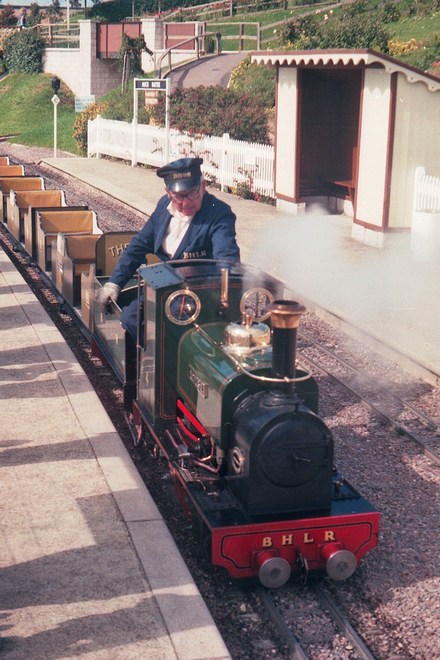 Locomotive "Thomas II", an 0-4-2 saddle tank, was built in 1979 by Roger Marsh of Coventry.
"Thomas II" was named in a ceremony by the well known west-country band "The Wurzels".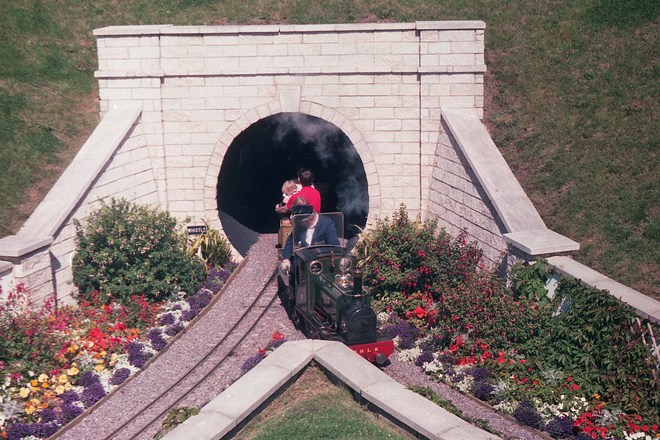 Locomotive "Thomas II" exits the tunnel with a train of holiday-makers.
© Copyright M J Smith, 1985-2008
No photographs to be reproduced elsewhere without permission.