PRESERVED & SPECIAL INTEREST RAILWAY LINKS
for Southern England & South Wales
Southern
This station opened in 1869, as part of the Bristol & Exeter Railway's line from Yatton to Cheddar, extended to Wells in 1870. The Bristol & Exeter was taken over by the Great Western in 1876, and two years later the line was connected to the East Somerset line at Wells, providing through trains to Shepton Mallet.
The station comprised one large building, two platforms, a signal box and a goods shed. Axbridge Station became a centre for the local strawberry trade during the summer months, and this traffic became such a major part of the railway, it became known as the Strawberry Line. The line was closed to passengers in 1963, although the line from Yatton to Cheddar remained open for freight until 1969.
The main station building remains intact, and is now a community centre. The goods shed remains too, and is now used as a local storage facility. All the other structures have been demolished. The track bed at Axbridge, is now the bypass, keeping through traffic away from the narrow streets of the town.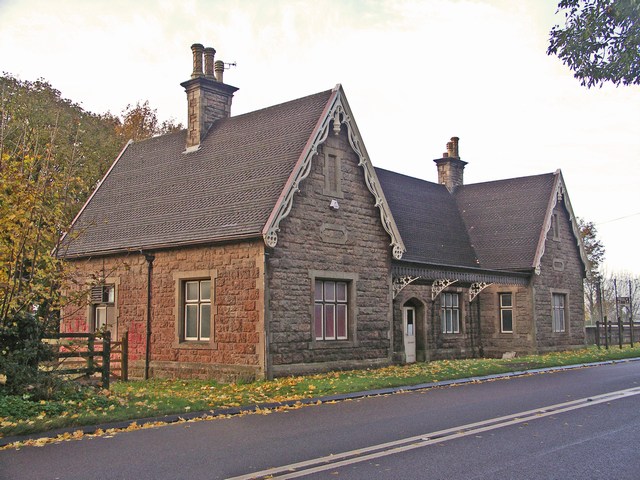 The main station building which would have faced the tracks, which are now under the road.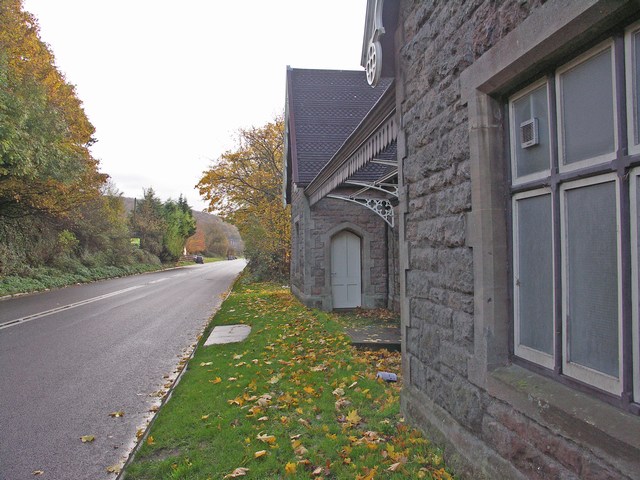 The grass now covers the Yatton-bound platform. The signal box and east-bound platform are now gone.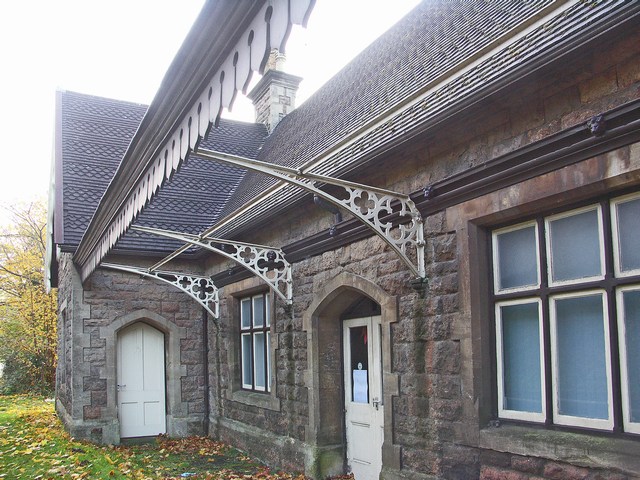 The canopy brackets are still supporting the fretted fascia board, but there is no canopy.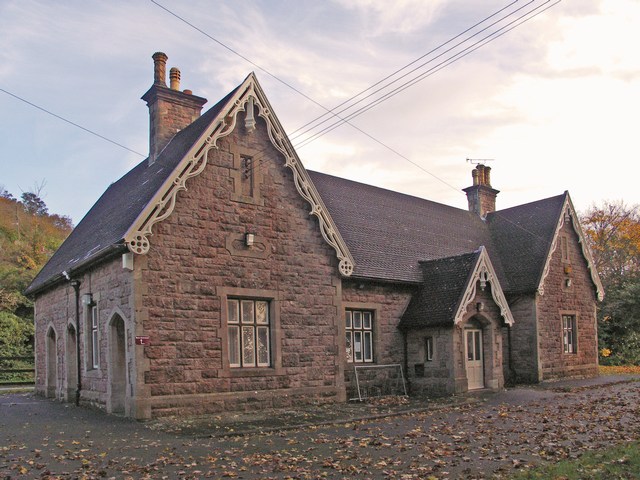 The forecourt of the station.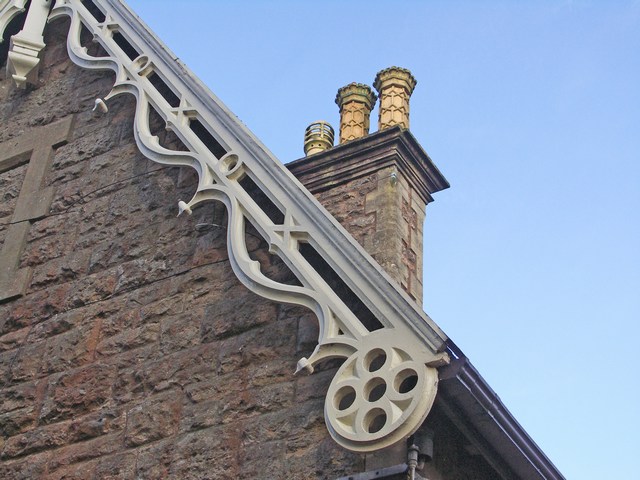 Flamboyant architecture remains an exciting feature of the building.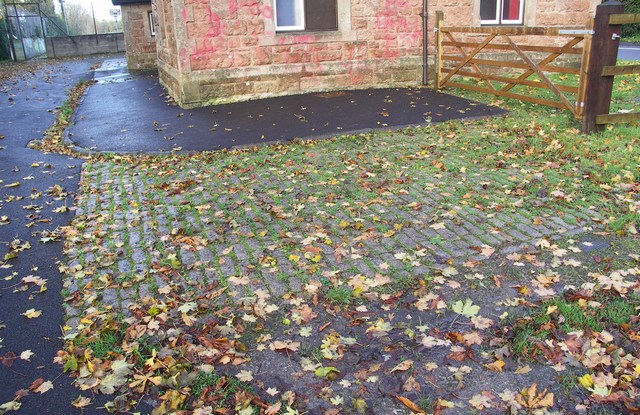 Original cobble stones remain in this one part of the forecourt.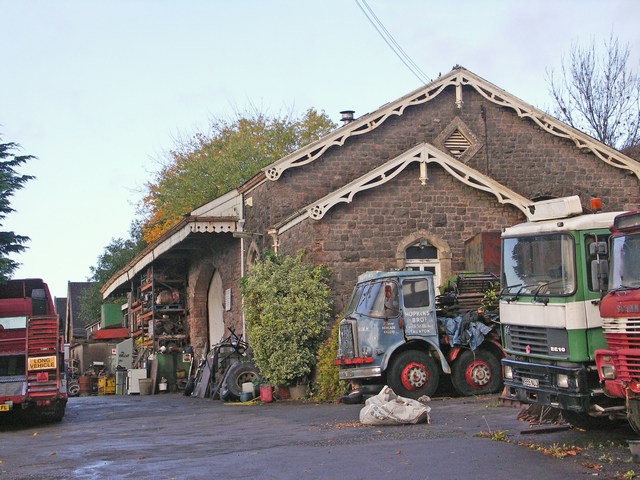 The goods shed, now used for storage, still appears to be in quite good condition.
© Copyright M J Smith, 2008
No photographs to be reproduced elsewhere without permission.