PRESERVED & SPECIAL INTEREST
RAILWAY PHOTOGRAPHS
AMBERLEY WORKING MUSEUM, 2009
Amberley Working Museum in West Sussex was established in 1979 in a former chalk quarry and lime works. The original buildings and kilns are preserved, alongside other building which have been relocated from other areas of the south of England. The museum covers a very wide-ranging history of working life in the Sussex area. It includes a fine display of restored vintage buses which are kept in a replica Southdown bus company garage. Many original artifacts are to be found in the garage.
The museum also has a collection of industrial narrow gauge (2 feet) railway locomotives and rolling stock, plus a track of just over a quarter of a mile on which passenger rides are given between three stations. Steam is used on special event days, but most of the time diesel locos pull the train around the museum grounds.
For more details of the museum, see http://www.amberleymuseum.co.uk
The specific railway website is: http://www.amberleynarrowgauge.co.uk/
The following photographs were taken in October 2009.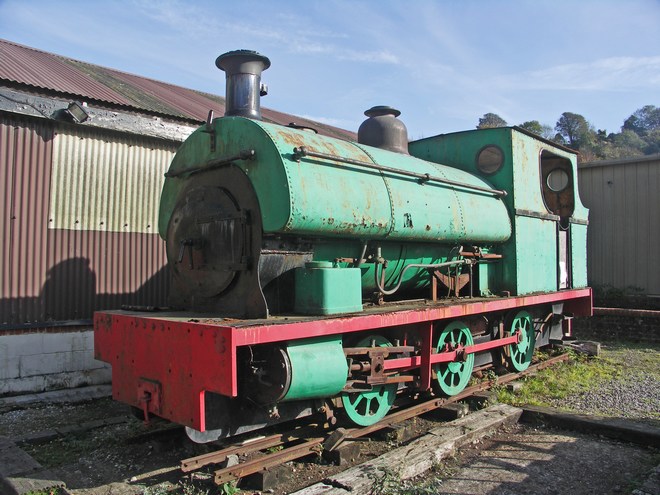 Industrial saddle tank loco awaiting restoration.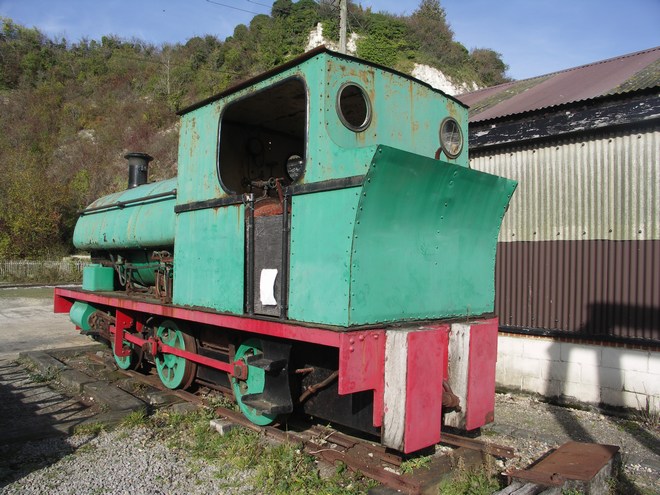 Rear view of the 0-6-0 saddle tank.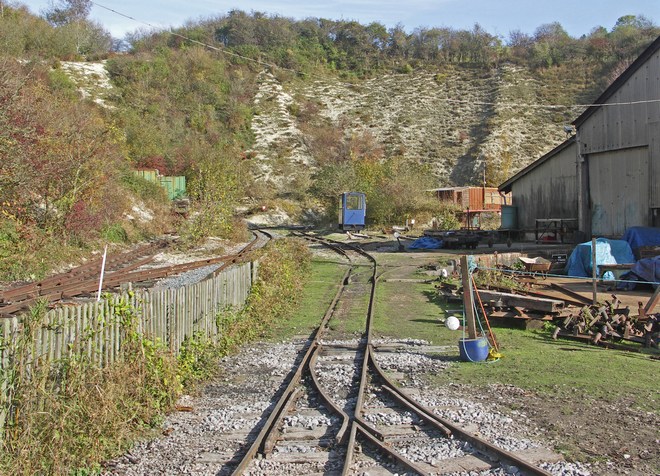 View of the end of the museum grounds, showing the extent of the narrow gauge industrial lines.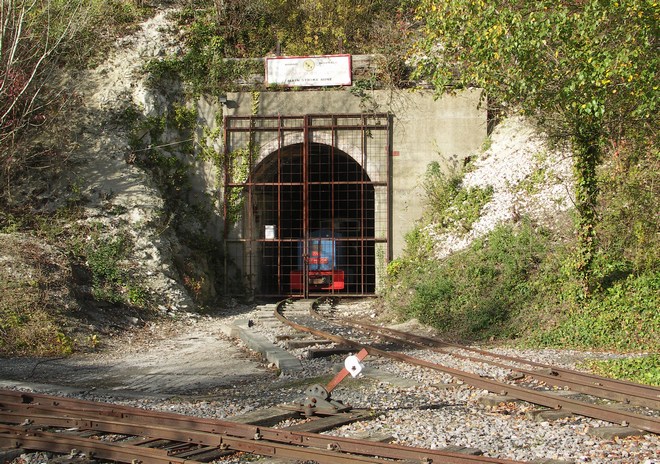 This is the entrance to the quarry tunnel, which once provided access to a smaller chalk pit.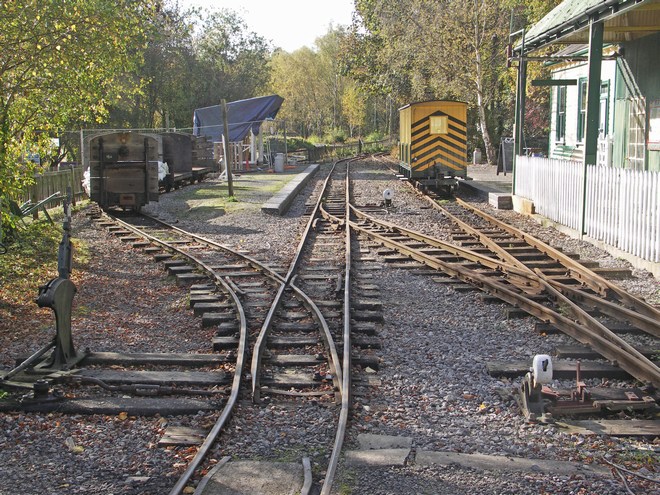 View of the tracks at Brockham Station.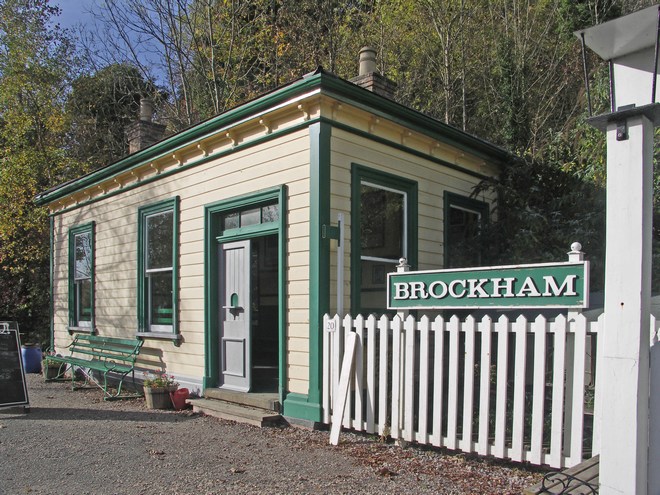 At Brockham Station there is the rescued Hove Station ticket office.
This was built for the Brighton & South Coast Railway by James Longley & Co in 1894.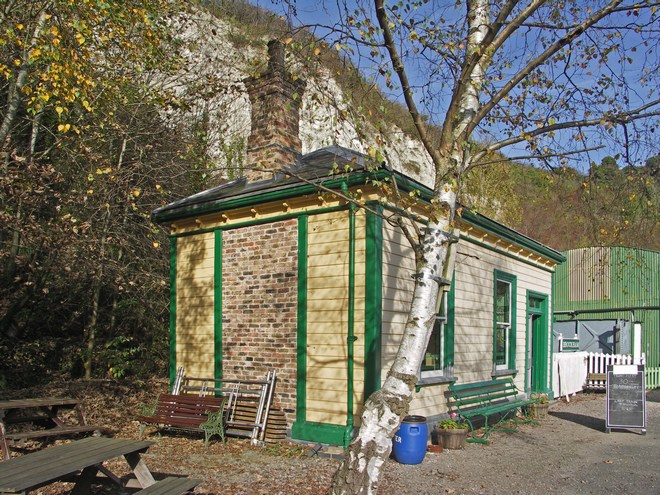 Another view of the Hove ticket office.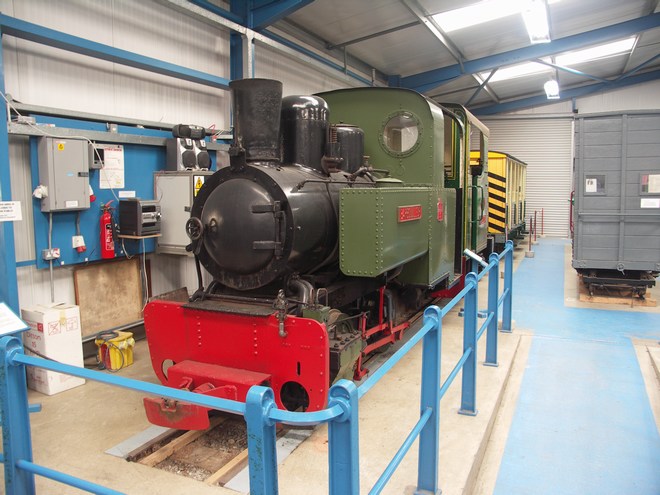 Inside the railway exhibition hall. In the foreground is the French Decauville 0-4-0WT 1126/1947 "Barbouilleur".
The loco is on loan from Mr P Smith. The boiler certificate expired in 2007 and is now on static display only.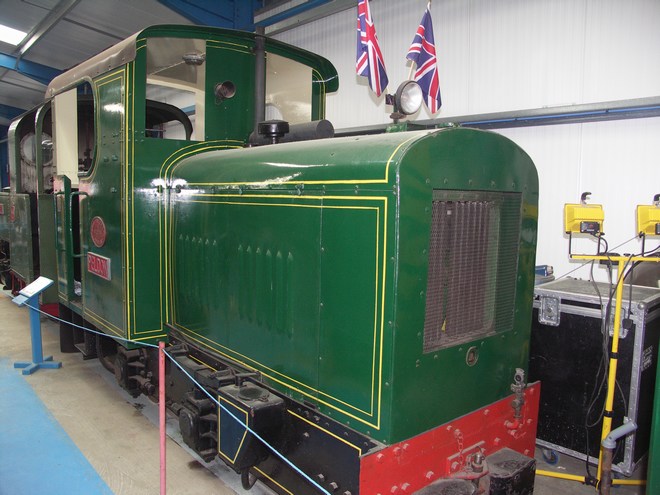 Also in the hall is "Peldon", a 4WD diesel locomotive, built by John Fowler & Co in 1936
for the Essex Water Authority, and restored at the museum. On static display only.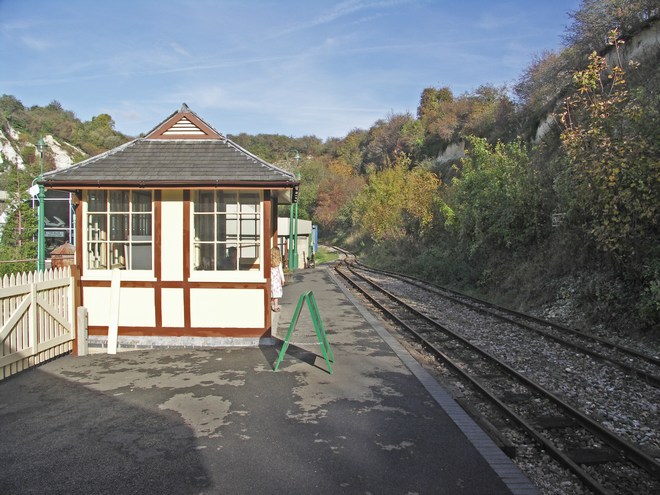 Cragside Station, with waiting passengers.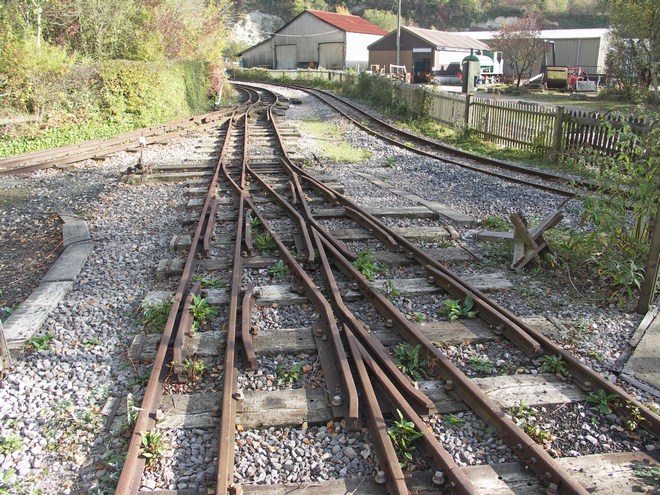 More tracks with an interesting duel gauge layout.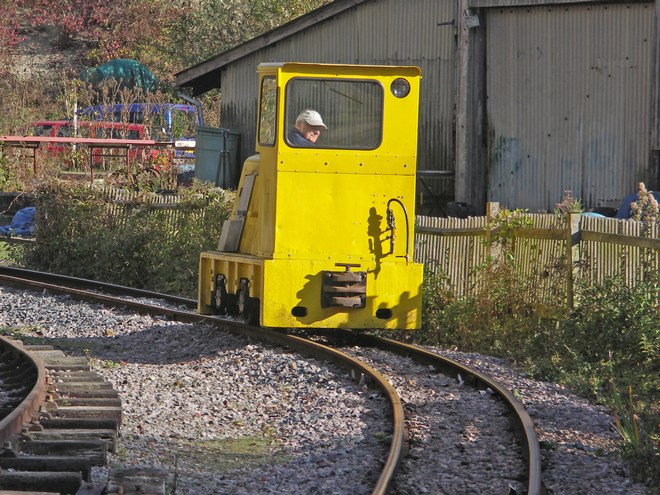 Hunslet HE8969/1980 diesel loco built for the MOD Bishopton, Glasgow.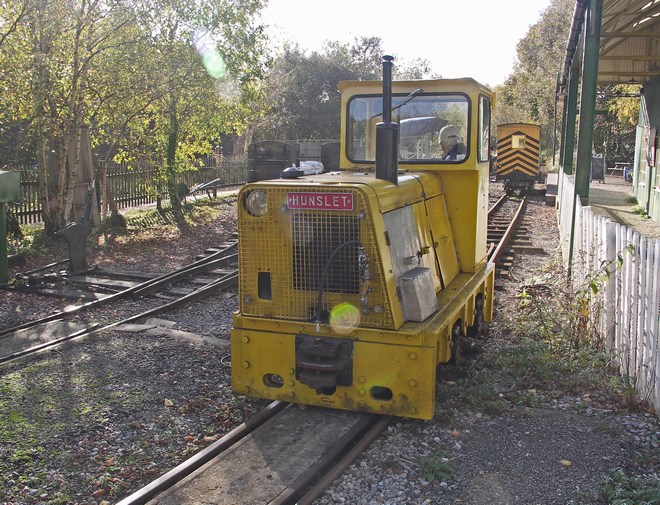 The Hunslet is moving up to the open carriage which will convey passengers at the museum.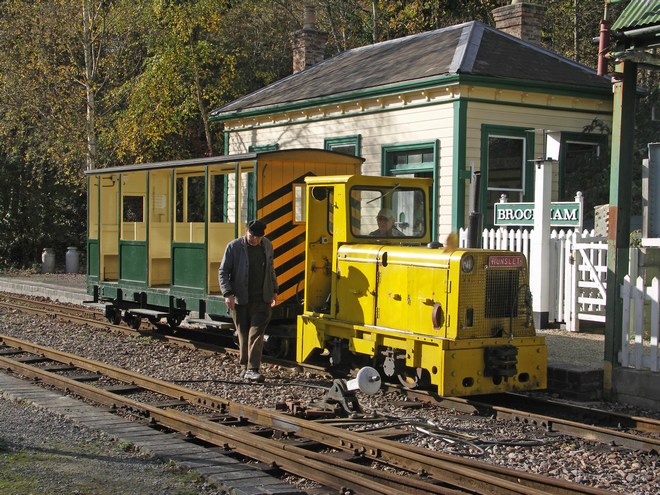 The Hunslet is now coupled to the carriage and is ready for passenger duty.
© Copyright M J Smith, 2009
No photographs to be reproduced elsewhere without permission.