PRESERVED & SPECIAL INTEREST
RAILWAY PHOTOGRAPHS
ALDERNEY MINIATURE RAILWAY 2005
This miniature railway is at Mannez Quarry. Railway passengers who have travelled by "tube" from Braye, can walk over to the miniature railway for a ride round the loop, before returning to Braye.
The locomotive is diesel powered. The track is 7½ inch gauge, and about ½ mile round the loop.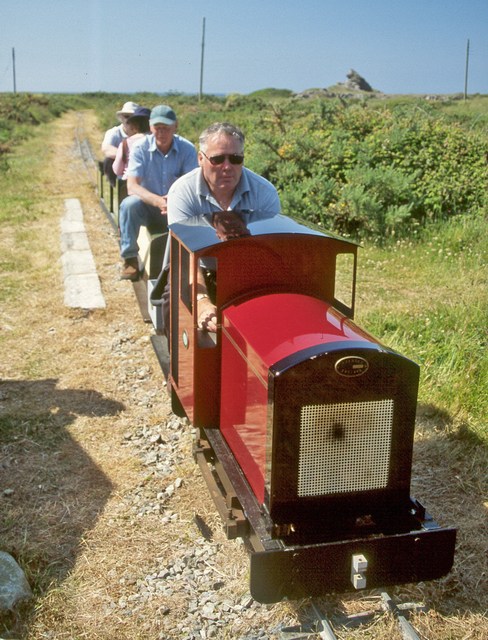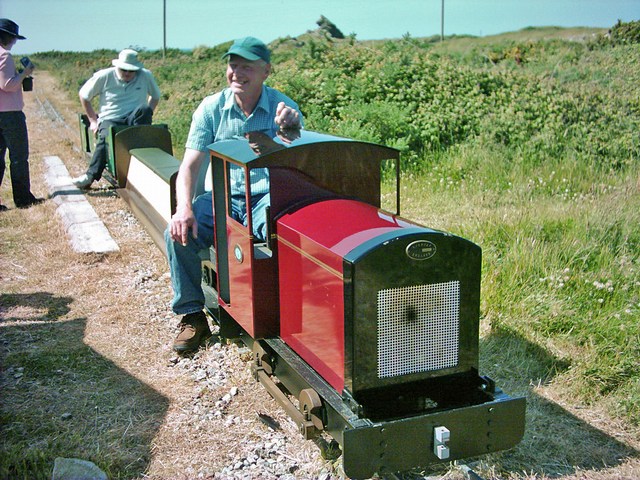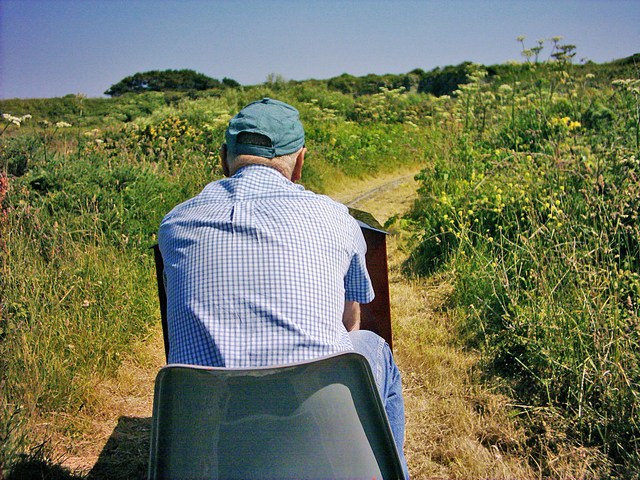 Riding behind the driver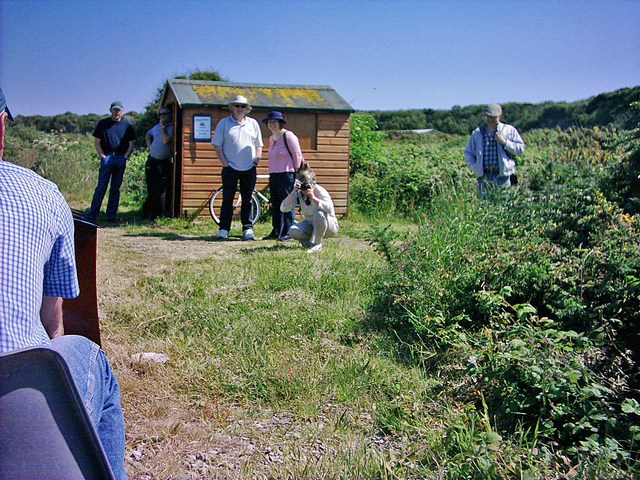 Arriving at the "station" with passengers and enthusiasts waiting
© Copyright M J Smith, 2005-2008
No photographs to be reproduced elsewhere without permission.